IIoT: The Smart Ingredient In F&B Operations
Monday, July 27th, 2020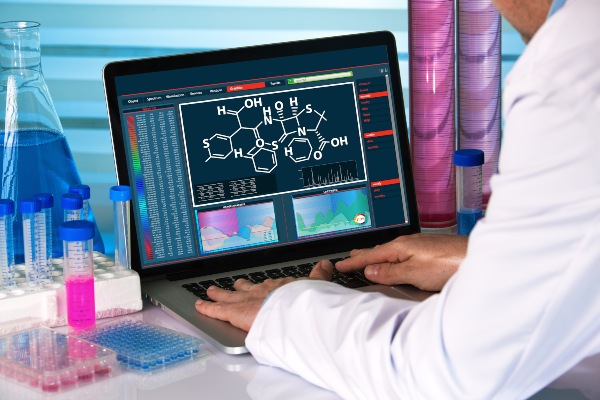 The flexibility provided by smart manufacturing has the potential to revolutionise business operations, and provide real-time access to relevant data which can empower the workforce to make informed decisions at every level. Contributed by Marcelo Tarkieltaub, Regional Director Southeast Asia, Rockwell Automation.
We live in a world of abundant choices, and nowhere is this more apparent than in the food and beverage industry. Consumers need only look down a supermarket aisle to be confronted with competing brands and product lines, right down to the product sizing—from snack packages to jumbo editions and family selections. While options increase, so do consumer expectations. 
This modern appetite for variety means food and beverage companies increasingly need to consider the capabilities of their machinery, because they need equipment that can do more and do it faster. Staying ahead in 'the game of choice' when you need to add a production line for each new product is difficult at best in today's market landscape, it doesn't leave much room for flexibility in operations. This reality is why food and beverage operators are progressively turning to smart manufacturing, embarking on a journey of digital transformation to improve yield, productivity and efficiency in their operations.
The Industrial Internet of Things (IIoT) is rapidly bringing about new technologies that have a significant impact across every aspect of manufacturing. Data has always been a useful asset, but IIoT is reimagining its purpose as the lifeline that drives business performance and ultimately influences the food we eat. These interconnected technologies can drive digital transformation using smart manufacturing and real time analytics for greater insight into industrial operations and increased process optimisation. Smart manufacturing sets the standard for a new era of highly agile production capabilities that offer a key competitive advantage to food and beverage companies in particular. Consumer tastes are always changing, and IIoT provides manufacturers with the flexibility needed to stay two steps ahead of market demand.
Leveraging IIoT with The Connected Enterprise
Manufacturers can look to digital transformation to help navigate a variety of challenges in keeping up with industry developments, such as limitations presented by legacy equipment, skills gaps in the workforce or ineffective data measurement processes. Smart manufacturing, powered by IIoT using data and information from multiple sources, can drastically improve performance. This allows food and beverage manufacturers to easily navigate the challenges that come with meeting changing consumer preferences. 
The principal difference between smart and traditional machines is the utilisation of information enabled by connectivity. Tapping into an ethernet-based network and leveraging IIoT allows smart machines to produce invaluable, standardised data sets that, previously, had been trapped in the respective machines. Drawing from coordinated data points across multiple machines provides a platform for deeper analysis to improve processes and also creates a single view of operations. 
Through the use of big data analytics, numerous data points retrieved from across the production floor and the enterprise at large can be contextualised into actionable information. This is achieved by converging IT and plant-floor systems into single network architecture, creating coordinated data streams across operations referred to as 'The Connected Enterprise'. Manufacturers can use these streams of information to make more informed decisions across the business as a whole, around production, product stocking or delays in changeovers, for example. Smart machines could also utilise cloud data storage, which is becoming an increasingly cost-effective and easy-to-manage solution, meaning large banks of data can be stored and retrieved remotely. 
Smart Manufacturing As The Gateway To Increased Operational Flexibility
The next step towards digital transformation can be combining the broader availability of information achieved via interconnective technology with software like Enterprise Manufacturing Intelligence (EMI). This opens the door for even more flexibility in operations, enabling food and beverage producers to be more responsive to supply-chain developments and improve on-demand production. For example, accessing real-time information on parameters like temperature, pressure and cook time helps to create a more proactive and agile approach to both food safety and quality. Operators can also spot performance issues, make adjustments to production lines in real-time, and use consolidated reporting and analysis of plant-wide data and metrics tracking to help monitor and drive better yield. 
In addition, advances in smart technology and equipment are continually increasing opportunities for performance optimisation. Smart machinery can enable more frequent changeovers, effective batch and recipe management tools, and means that manufacturers can use the same machine for a variety of jobs. Technology solutions like Independent Cart Technology (ICT) and robotics are good examples of this level of flexibility. Reduced changeover time, minimised risk of complications and overall reduction in time to market are just a few benefits of ICT capabilities. The further incorporation of robotics creates even more possibilities for end-of-the-line operations, like packaging. Advances in scalable batch and recipe management tools also allow food companies to build agility into their production capabilities, as companies can now easily and efficiently change recipes on the same production line.
Ultimately, IIoT is a key ingredient in the recipe for successful food and beverage manufacturing. The flexibility provided by smart manufacturing has the potential to revolutionise business operations, and provide real-time access to relevant data which can empower the workforce to make informed decisions at every level. IIoT presents extensive opportunities to optimise operations, putting manufacturers in a position to accelerate business growth and give consumers more of what they want: choices. 
Check these articles out:
Food And Beverage Industry Still Seeking Practical Applications Of Digital Solutions To Improve Food Safety
COVID-19's Effect On Consumer Behaviour
Increased Spending On Health Benefitting Functional Food Ingredients Market
Don't Work Your Data. Make Your Data Work For You.
Global Naturalness Study Unveils APAC Insights For Food And Beverage
Global Bagging Machine Demand Pegged At US$18.4 Billion By 2025
Golden Age For Plant-Based Lifestyle Drinks
SHARE WITH FRIENDS:
TAGS: