How Is The Pandemic Affecting Consumers' Tastes & Consumption Patterns?
Monday, April 5th, 2021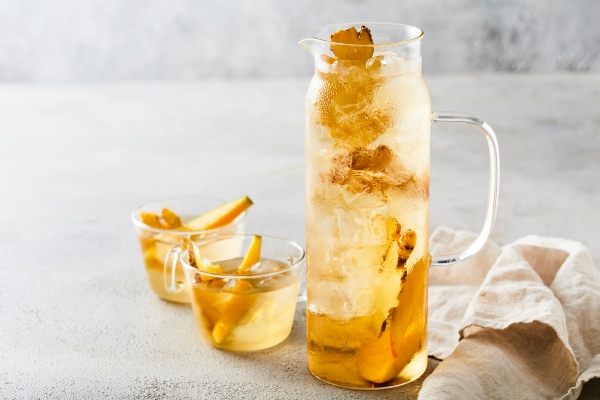 Avinash Lal, Market Research and Consumer Insights Director, Kerry Asia Pacific, Middle East, Africa, highlights three notable ways in which the pandemic has affected consumer interests. 
Turning To Original Food
Consumers are seeking original foods more than before through an increased preference for traditional, local and familiar flavour profiles. Consumers are turning to recognised flavours as sources of comfort in these challenging and uncertain times. Moreover, consumers are also more familiar with the associated benefits they can gain from local, familiar foods over that of other foods. As the pandemic has heightened concerns for common colds and respiratory issues as well as the need to prevent and boost immunity against illness, the health benefits that traditional, local ingredients can offer are top of mind for consumers. Also, local food is fresher as there is shorter transit time from farm to table, meaning that consumers can maximise the nutritional benefits they get from these foods. 
Changing Priorities
Consumer priorities are changing with regards to factors determining food preferences. As the pandemic has also brought about economic challenges and hardship, consumers have become more aware and conscious of what they are consuming. Instead of consuming high value—likely, imported—foods, they are shifting towards more locally grown staple foods that are low in cost, yet with nutritional benefits they are familiar with and in support of the local economy. In the face of economic hardship, 'Support Local' has greater weight in determining consumers' food preferences. 
Emulating The Restaurant Experience—At Home
Pandemic lockdowns and restricted dine-ins at restaurants have led to consumers looking for ways to recreate the restaurant experience at home. We see the rise of restaurant-direct apps or aggregator apps, like Grab or Food Panda, where consumers enjoy online restaurant delivery services. In an understanding of consumer preferences, restaurants deliver the food in formats as they would have enjoyed at a restaurant, with some like Hai Di Lao Hotpot even delivering a hotpot cooker. Another trend that has arisen is the popularity of meal kits whereby food is semi-cooked or ready-to-cook and requires minimal effort to prepare. Detailed instructions, even explaining plating, are included. Even during a pandemic, consumers and food establishments have found new ways to create enjoyable dining experiences. 
Q: Are the pandemic changes permanent or more temporary and will fade once the pandemic ends? 
According to research, it seems that habits formed for a prolonged period during a pandemic tends to stay with consumers. While these changes might regress a bit, in all probabilities, they are here to stay. 
In fact, consumers were already seeking original, local food and healthy food options before the pandemic hit and the trend was accelerated by it. Similarly, online food delivery apps had been growing before the pandemic but gained even more popularity and even became a necessity for some, after. The pandemic has escalated some of these trends that were around previously, suggesting that these changes are likely to be permanent. 
Q: What are the one or two most intriguing emerging tastes in your region? How will those be used in foods or beverages? 
We are seeing the emergence of micro sensory flavours and ingredients– foods that go beyond taste to target visual, olfactory and mouthfeel. For example, we have Saffron (Savoury chart) and Turmeric (Water & Cold Bev chart) that enhance colour. Also, we have Coriander Seeds (Savoury), Chai Spice (Dairy & Hot Bev) and Kumquat (Sweet) that are all highly fragrant and target the olfactory senses. Not to mention, flavours like chewy Tteokbokki (Salty Snacks) and marshmallow-filled S'mores (Sweet) also have the potential to contribute to mouthfeel. 
From a health perspective, we are seeing the rise of flavours and ingredients which contain essential micronutrients. To name a few, Eucalyptus (Sweet), Manuka Honey (Water & Cold Bev), Sea Buckthorn (Dairy & Hot Bev), Lemon Myrtle (Dairy & Hot Bev) and Pecan (Salty Snacks). Also, flavours from foods that strengthen gut health, like Kumquat (Sweet; Dairy & Hot Bev) and Lactobacillus (Water & Cold Bev) are growing. 
Q: What was the most interesting finding among mainstream tastes in your region? 
Most of the mainstream tastes are in fact the same as last year, reflecting the enduring nature of mainstream tastes. This aligns with the fact that consumers are seeking out familiar, traditional tastes during the pandemic and often, these would come from mainstream tastes. 
At the same time, we are also seeing the cross-over and development of mainstream tastes across categories. What is mainstream in a category, also emerges in another. Case in point, Chili is a mainstream flavour in Savoury, and indeed, features in many savoury Asian cuisines, from Chinese Red Chili to Southeast Asian Sambal to Indian Bhut Jolokia to Korean Gochujang. In 2020, it has become an emerging flavour for Cold & Water Beverages, a category in which one might not expect to see Chili. Also, consumers are trying (and liking) Hot & Spicy tastes from outside of the region, such as Habanero Chili and Chipotle. 
Q: How are the traditional mainstream flavours faring during the pandemic? 
While mainstream flavours have remained similar this year, people are more concerned about maintaining and improving health and are ensuring that the foods they eat support this purpose. They are looking at labels more to examine the sourcing, quality and nutritional value of foods. Also, consumers are increasingly looking out for foods and flavours with enhanced health properties, nootropics and any ingredients that provide topical relief. 
As mentioned, traditional ingredients are more popular because consumers are more familiar with the associated benefits of these ingredients. As such, traditional mainstream flavours, especially those that have health benefits, are still popular. Sourcing-wise, in line with the increased health trend, there is also a move towards reliable daily staples and seasonal vegetables that are locally sourced. These are perceived as fresher, with maximum nutritional benefits to offer. 
Overall, consumers now demand that foods with mainstream flavours also support their health goals.
Check these articles out:
The Trends And Ingredients Shaping The Dairy Products Of The Future
Peru Rolls Out Its 'Super Foods Peru' Promotional Campaign Again In Asian Markets
Cargill And Ecolab Advance Digital Innovation Across Agri-food With Techstars Farm-to-Fork Accelerator Class
Nestlé Professional Launches Harvest Gourmet Plant-Based Solution In Singapore
Is Automation Only For Large Companies? An Interview With SSI SCHAEFER
Barry Callebaut Completes Acquisition Of GKC Foods In Australia
SHARE WITH FRIENDS:
TAGS: