Heart Health Ingredients
Monday, May 18th, 2020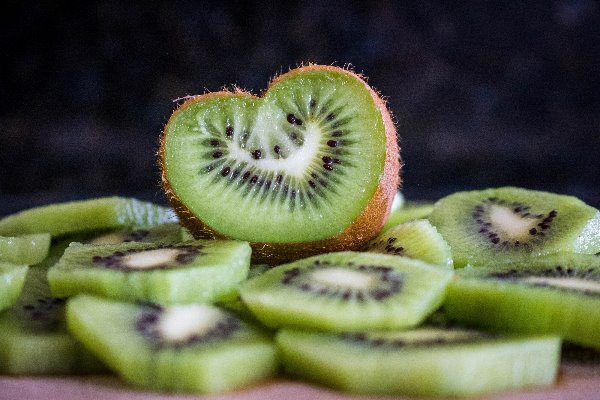 Growth in awareness of the effects of CVD and consumer adoption to drive the heart health ingredients market. Contributed by Suraj Nagvenkar, Assistant Manager, Food and Beverage from MarketsandMarkets Research. 
Heart health ingredients represent a growing category of products that are emerging along the lines of functional foods and nutraceutical products. Manufacturers of these product lines are integrating the use of such ingredients in order to help improve product visibility and meet consumer demand.
Heart health ingredients include phytosterols, omega-3, beta-glucan, and soy protein. The consumer demand for products with heart health ingredients stems from growing incidences of cardiovascular diseases (CVDs) on a global level. High blood pressure (hypertension), high cholesterol, and excess weight are established risk factors for CVDs, which can be reduced by relatively small changes in diet.
According to the World Health Organisation (WHO), CVDs are the leading cause of death globally. The use of heart health ingredients in nutraceutical applications has witnessed significant growth over the years, owing to its integration and the growing consumer demand. According to the Nutraceutical Ingredients Market report by MarketsandMarkets, increasing demand for fortified food products can be attributed to the rising awareness about better dietary choices, growing aging population, and increasing prevalence of chronic diseases.

According to the World Health Organisation (WHO), between 2009 and 2030, about 23.6 million people are expected to be affected by cardiovascular diseases, predominantly heart diseases and stroke. Hence, offering products that help to prevent heart problems have become a priority for food and beverage and dietary supplement manufacturers. Prebiotic ingredients boost heart health and other related diseases such as high blood pressure, high cholesterol, diabetes, and obesity.
The Adequate Intake (AI) level of prebiotic fibre consumption is 14 g of fibre per 1000 kcals of energy for protection against cardiovascular diseases. According to epidemic studies, prebiotic fibre consumption reduces low-density lipoprotein (LDL) levels and decreases the risk of cardiovascular and coronary heart diseases. The main benefit of inulin is that it reduces the secretion of insulin, owing to which the blood sugar does not rise. Thus, it stabilises sugar, vascular actions, and is considered suitable for treating diabetics and is potentially helpful in managing metabolic syndrome risk factors, reducing cardiovascular risk, and blood sugar-related illnesses. Similarly, other nutraceutical ingredients such as minerals, Omega-3 fatty acids, vitamins, and carotenoids boost heart health and control other related conditions such as high blood pressure, high cholesterol, diabetes, and obesity.
As a result of the increase in demand for heart health functional foods, manufacturers have been providing innovative solutions to its customers through collaborations and agreements. For instance, in April 2017, DSM (Netherlands) entered into a collaboration with Provexis plc (UK) in order to provide heart health functional ingredients to its customers in the Chinese market.
Medical associations are advising consumers to adopt changes in diet and increasing their consumption of functional foods with heart health ingredients as a means of reducing their risk to CVD. As hypercholesteremia is considered a major risk factor for CVD, lowering cholesterol can play a key role in potentially preventing cardiovascular concerns. Primary prevention should start early by removing trans-fats and lowering cholesterol intake, while increasing the proportion of unsaturated fats and fibers (elements of a heart-friendly diet). New data on supplements and food & beverage products carrying heart health claims indicate that this is a platform to watch. In the food and supplements spaces, active ingredients with approved health claims in Europe are benefiting from this type of active health positioning.
Introduction Of New Heart Health Ingredients To Drive New Application Areas & Product Types
Ingredients such as phytosterols, omega-3, beta-glucan have been established on the basis of clinical trials and findings regarding their benefits to cardiovascular health. According to the report on the health ingredients market by MarketsandMarkets, consumer preferences have moved from traditional foods to health-specific foods driven by concerns over chronic diseases and consumer awareness toward fortified/functional products. While traditional ingredients continue to maintain their dominance in the current market scenario, new industry participants are seeking to integrate the adoption and use of newer ingredients that can enable their use in newer product formats and applications.
The key demographic that is adopting products with heart health ingredients includes the age groups between 55 and 73 years. Older and geriatric population groups constitute a large portion of the buyers for products with heart health ingredients. According to the report on the personalised nutrition market by MarketsandMarkets, the increased availability of digital solutions has helped improve consumer awareness and outlook into customised solutions for their general health and well-being, which will help drive growth for products with heart health ingredients.
Developed Markets In North America & Europe Provide Key Growth Prospects For Heart Health Ingredient Products
Some of the key ingredients that are witnessing high growth prospects in heart health ingredients include the likes of nuts, such as almonds and walnuts, which have been found to pose functional cardiovascular benefits. Cocoa flavanols and probiotics are also emerging as a popular heart health ingredient. According to the report on the functional food ingredients market by MarketsandMarkets, advancements in the development of products for the derivation of functional benefits and an increased manufacturer focus toward natural and organic ingredients continue to drive the demand for heart health ingredients in food & beverage applications.
Heart health ingredients are projected to occupy a key portion of the global functional foods market due to the growing consumer awareness regarding the causes of CVDs as well as the shifting consumer demand toward younger age groups. Consumers in the age groups of 25-45 are also seeking to integrate the consumption of functional products with heart health ingredients into their diets. This is due to the sedentary lifestyle and work schedules that have resulted in growing rates of obesity among the younger demographic.
Given the benefits offered by heart health products and their use in nutraceutical and functional applications, these products are expected to witness high consumer adaptation provided the labelling norms and benefits are conveyed to the consumer in a requisite manner. Countries in the European Union maintain strict labelling regulations with regard to health claims; however, the proven capability of heart health ingredients and their functional benefits is expected to improve their adoption among consumers.
Check these articles out:
Health-Consciousness Fuels The Demand For Functional Dairy Blends
Taste Is The Top Reason Consumers Eat Plant-Based Proteins
Givaudan x UC Berkeley: New Protein Sources
Globaldata: APAC F&B Packaging Industry Severely Hit By Coronavirus Outbreak
Roquette Improves Plant-Based Cuisine With New Ingredient
High Performance With A Small Footprint
Bunge Loders Croklaan Introduces Betapol Plus: The Next Generation OPO For Infant Milk Formula
Plant-Based Foods Gaining Global Currency
Novozymes Launches Online Calculator To Help Dairies Develop Products With Less Sugar
Nutraceutical Excipients Manufacturers To Discover Promising Applications
SHARE WITH FRIENDS:
TAGS: