Healthier Approach To Dairy
Thursday, January 4th, 2018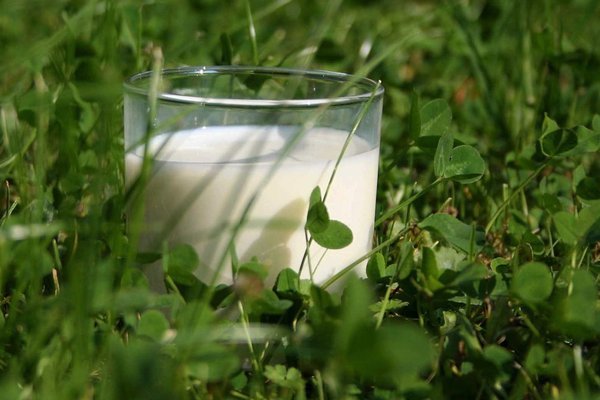 Consumers are actively seeking out healthy, nutritious choices for themselves, and this trend extends to dairy products. By Farah Nazurah
Dairy foods such as milk, yogurt and cheese provide several important nutrients in the diet and are the richest dietary sources of calcium. Jesper Fournaise Colding, senior vice president for Arla Foods in China and Southeast Asia, says that consumers want dairy products that are nutritious, natural and convenient, and elaborates further on consumer trends.
Please give an overview of the company and of what you do.
I am responsible for Arla Foods' business in Asia. The company is a dairy cooperative owned by 12,000 farmers responsible for taking care of the milk from cow to table, and we are passionate about providing healthy, safe and tasty nutrition to our consumers.
What are some key trends you observe in the dairy industry in Asia Pacific?
There are four major trends that companies in the dairy industry should take note of.
Clean label: Which means fewer ingredients as well as natural ingredients
Organic
Less salt and less sugar: For a while, wholesome meals have increasingly been replaced by highly processed foods that are low in nutrients and high in sugar, fat and salt that don't meet dietary recommendations. At our company, we strive to provide products without artificial ingredients and additives, and we make an effort to adjust the content of fat, sugar and salt to match the needs of consumers.
Products on the go: We see a trend for wholesome and healthy meals on the go, which keeps consumers going and satisfies hunger between meals.
How do consumer preferences differ in the dairy industry in Asia Pacific as compared to other regions such as Europe and North America?
The needs for safe, nutritious and tasty dairy products are similar. Taste is an area where we see differences in terms of the appreciation of sweetness, saltiness, mouthfeel and viscosity. Within China, there are actually quite big differences. For example with yogurt, consumers from the north of China prefer a thicker yogurt viscosity, but consumers from the south prefer a thinner viscosity.
What are some challenges the company faces in the dairy industry?
It is a great challenge to keep earning the right to be relevant and engaging for our consumers. Innovation both in product and packaging has always been important for our company, but the speed and access to information on your fingertips through mobile devices means that reaching the consumer requires new thinking. Added services and solutions to the core product is an exciting way for manufacturers to stay relevant.
On the basis of research and development, we must keep improving the nutritious profiles for our products while ensuring they are still tasty, filling and refreshing as well as still offering a fair price to the consumer.
Do you have any advice for manufacturers in the food and beverage industry?
The ecommerce and omnichannel approach to customers, consumers and shoppers is an area where Asia is developing rapidly, and China is currently at the forefront of this sector. Manufacturers looking for the cutting edge should grab this opportunity to be scalable in this digital era.
SHARE WITH FRIENDS:
TAGS: