Healthier Alternatives Can Be Just As Sweet
Tuesday, September 12th, 2017
Sweet foods are often perceived by the average consumer as something indulgent and unhealthy. Little do they know that now there are many more options for a sweet taste and little to no calories. By Maran G Krishnan, head of APAC Flavour Communications, Givaudan
Growing awareness of health and a desire for wellness in modern lifestyles are leading to increasing consumer demand for reduced sugar or sugar free food and beverages. Meanwhile, over the past three years we have seen more governments in ASEAN acting to drive healthier choices through regulation and fiscal measures.
Regulating Sugar In ASEAN
Many governments within ASEAN have been discussing a 'sugar tax' or other legislation in a bid to curb the consumption of foods and beverages that are high in sugar content.
The health authorities in Singapore are concerned with the rise in diabetes amongst Asians and while there is not yet a sugar tax, manufacturers of sugary drinks need a special registration to distribute their products in schools, to safeguard children against the ill effects of excessive sugar consumption.
Lawmakers in Philippines have introduced a bill to charge a tax of PHP10 (US$0.198) per litre on soft drinks; to be increased by four percent each subsequent year.
Low And No-Sugar Alternatives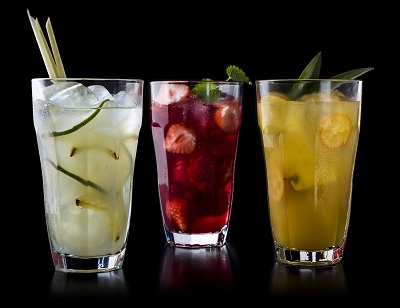 Deteriorating health, driven by rising levels of obesity, has led to public demonisation of specific ingredients—including sugar—creating greater urgency for action. As a result food manufacturers are increasingly looking for sugar replacers and natural sweeteners like stevia, or artificial sweeteners like sucralose, aspartame and acesulfame potassium are commonly used.
However, these alter the mouthfeel and profile of the product, often leaving bitterness, dryness and a host of undesirable notes that linger, leading to a loss of consumer preference.
Flavourful Sweetness
Givaudan's TasteSolutions Sweet® helps food and drink manufacturers to reduce sugar without consumers compromising on taste, rebuild overall balance and restore consumer satisfaction. These solutions do not simply address the sweetness intensity, but rather the overall sweetness profile of a product, which includes its onset, how it lingers, its flavour and body and how it affects the feel of a product in the mouth.
Flavours created with TasteSolutions Sweet are able to mask unwanted characteristics and create desired body and sweet profile. This ensures that consumers can continue to enjoy foods and beverages they have always known and loved.
The result of a decade of research, the line focuses on natural solutions and can be fully customised. These solutions can offer a sugar-like impression in reduced sugar formulation with a clean label and without any disagreeable after taste.
With industry-leading tools, TasteSolutions Sweet provides the best solutions for any of your product development needs—from masking the harsh taste of sweeteners to building back a sugar like perception. Whatever the reason to reduce sugar, Givaudan's TasteSolutions Sweet helps you achieve your aim with a clean label and helps consumers continue enjoying the sweet life.
SHARE WITH FRIENDS:
TAGS: