The Health And Wellness Trend Continues In Asia
Monday, December 11th, 2017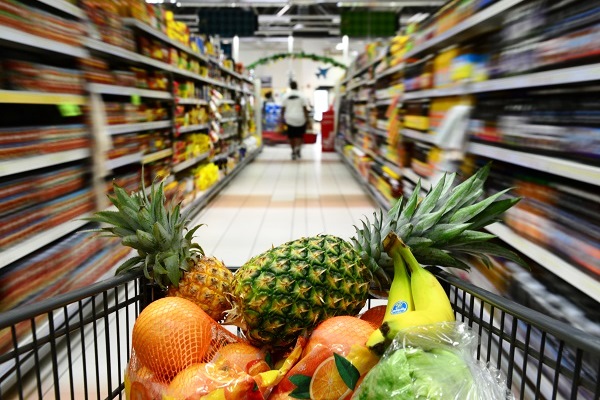 More consumers are becoming more conscious about what food they eat, driving for a healthier marketplace for food and beverages, says Jane Barnett, head of Insights, South APAC, Mintel.
Today, the importance of having a healthy and balanced diet is at an all-time high in Asia, particularly as the proliferation of unhealthy foods is so pronounced and access to these convenient options is widespread.
This can lead to consumers making unhealthier choices more often, which in turn contributes to the growing rates of non-communicable diseases that are being seen in Asia, like diabetes and obesity for instance.
What has the industry done to improve this?
Indeed, we do see the industry reacting; however, there is still scope to do more when it comes to improving formulations. According to Mintel Global New Products Database (GNPD), 12.8 percent of new food and drink products launched into Southeast Asia in 2017 carried a 'minus' claim—this means that the manufacturer has reduced or removed elements such as salt, sugar, and fat content in the formulation of the product.
Similarly, 25.3 percent of food and drink 2017 launches in Southeast Asia carried a 'natural' claim, highlighting that manufacturers are coming together to create more natural products; through removing additives and preservatives, and including more natural and wholesome ingredients.
What are some innovative solutions that have resulted from efforts to tackle micronutrient deficiency?
While micronutrient deficiency is a prevalent issue in Asia, inspiration for innovation in quick, easy and cheap nutrient deployment can be found in Western markets.
For example, US brand Soylent offers a range of powders and ready-to-drink products. Soylent has in their line of offerings nutrient-dense meal replacement solutions that provide the user with 20 percent of their daily nutritional requirements in one bottle for less than three dollars.
These products contain high levels of protein as well as essential vitamins and minerals, and are advocating the use of GMO ingredients as the brand believes it is through harnessing GMO ingredients that the world may be sustainably nourished.
What do you foresee the future of food to be?
In time to come, the food industry will provide options for consumers to either 'balance or bust'—meaning that while health comes into focus and more products will be made to help consumers in balancing their health levels, taste will continue to be an unavoidable, overriding factor.
As such, decadence in products will still be evident in the industry. On one hand, the market place will provide consumers with products that are good for them, and on the other, products that come with an indulgence factor.
Do you think it will be easy to enforce knowledge and awareness for eating healthily?
According to Mintel's APAC Metro Consumer Study 2017, we have seen that consumers in Indonesia and Thailand have aspirations to lead healthier lifestyles through reducing their sugar, fat or salt intake levels, as well as being more active. While this has not been translating into action at present, with this desire and a growing awareness of health issues due to increasing government efforts, the behaviours of consumers are bound to change.
At present, it may be difficult to enforce regulations, but there has been movement in that space—especially around the taxing of sugary soft drinks. An action as such is nudging manufacturers towards healthier formulations, and that, combined with a growing consumer desire for healthier options, should drive a change in the marketplace.
SHARE WITH FRIENDS:
TAGS: