Health Matters, But Taste Is King
Wednesday, September 13th, 2017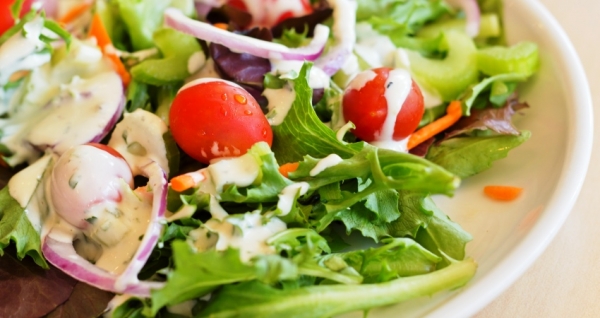 How healthy a food is is important to the consumer, but taste can hold an even higher priority; no matter how healthful a food is, it will not be enjoyed and therefore purchased by the consumer if the food does not taste good or give a good sensory experience. CWS starches can make products healthier and yet achieve both a good mouthfeel and taste at the same time. By Cargill
It is a truth that is universally acknowledged: healthy food has become an essential part of our everyday lives, whether as part of a social activity, a convenience snack we consume on the go, or as a wellness trend we embrace in our quest to live a healthier life.
However, there is another truth we must also acknowledge: that the products we consume must also taste great.
Today's consumer is becoming increasingly sophisticated and discerning, and does not just stop at how healthy the product he consumes is, but also evaluates the appearance, texture and sensory encounter his food brings to his overall consumption experience.
Cargill's cold water swelling (CWS) starches were developed with just this consumer in mind—they enable the sauces and dressings that accompany our healthy salads and stir-fried vegetables to retain that shiny finish and smooth, creamy texture that the whole family enjoys, while containing significantly less fat and calories; hence delivering a premium, better-for-you consumption experience that is truly desired by all.
Increase In Demand For Premium Sauces And Dressings
The demand for sauces and dressings has been growing rapidly in the Asia Pacific region over the past few years, with Euromonitor International forecasting a steady increase till 2020. This sector of the market includes products such as table sauces, seasonings, pickled condiments, dressings and condiments, cooking sauces, and even cooking stock.
The kinds of sauces and dressings consumers are looking out for have also been shifting steadily over the years and with the current emphasis on health and wellness; the demand for fat-reduced, salt-reduced and sugar-reduced products that are easily accessible, affordable and value-added are on the rise.
Natural ingredients have thus become increasingly commonplace, with yoghurt riding on its perception as a health food and gaining popularity with the Chinese market. It is now increasingly being used as an alternative salad dressing, with consumers loving its thick and creamy texture, while enjoying the fact that it contains less fat and more protein than conventional salad dressings.
In addition to changing consumption demands, today's consumer has become even more discerning and is now also scrutinising the origin of the ingredient within the products they consume. Cage-free eggs, organic olive oils, GMO-free sauces, and well as naturally-sourced avocados or coconut oils are just some of the items that have come into the spotlight as part of the trend towards more transparent labelling and the notion of tracing one's food from "farm-to-fork".
Palates have also shifted a gear in the past years, and with the rise in purchasing power in Asia Pacific, today's consumers are now opting for more novel choices—forcing manufacturers to keep up with new and interesting product innovations.
News flavours such as hot and spicy, gourmet cheese, caramelised onions, or even seaweed mayonnaise, pomegranate ketchup, or truffle-carpaccio are just some of the new flavours manufacturers have conjured up in their bid to woo the consumer with their 'next big taste'.
Cargill's Cws Starch Offerings
The CWS C*HiForm allows manufacturers to create healthier sauces and dressings without sacrificing taste, texture or flavour—hence meeting consumer needs—while also being cost-effective. Furthermore, these starches can help create better quality texture, and give sauces and salad dressings an enhanced appetising appearance by making them look smooth, creamy and shiny.
Under this CWS C*HiForm range, Cargill has developed a starch that is suitable for yoghurt dressings. Labelled as healthy, the resultant yolk-free yoghurt would only have an oil content of between 10-50 percent, while retaining yoghurt content of 20-50 percent. It is available in a variety of viscosity profiles to suit different manufacturer's requirements.
With different types of starches under the C*HiForm range, manufacturers can now meet the various consumer demands for clean labels, stability, smoothness, desired texture and taste, viscosity, and even creaminess in healthier and low fat recipes for emulsified sauces in convenience foods.
The Cargill range of starches can also help manufacturers to keep the premium taste, and produce food items that are high in viscosity, stable in acid recipes and under severe processing conditions, and which also have shelf-life stability.
To this end, Cargill continues to strive towards being the highest quality starches provider. We are constantly at the forefront of innovation and have been working hand in hand with our customers to developed tailored solutions to meet their consumer needs.
Food manufacturers can expect Cargill to continue to be their partner of choice, as we tap into our vast global network and our depth of resources—including state-of-the-art manufacturing facilities, local assets, integrated supply chain solutions as well as innovation and application centres—to support and partner our Asian customers, and to provide them with affordable, healthy, tasty and convenient products.
SHARE WITH FRIENDS:
TAGS: