Global Agribusiness Reduces Motor Down-Time With ABB Smart Sensors
Monday, October 8th, 2018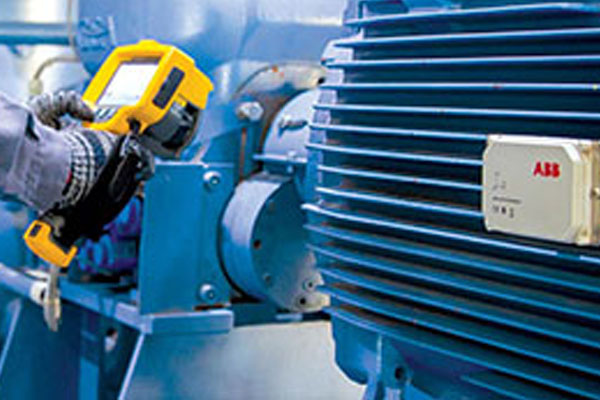 Leading agribusiness, Olam International, is digitalising its operations with the ABB Ability Smart Sensor, fitting the pocket-sized smart sensor in some of its factories to remotely monitor low voltage motors.
Olam International is a supplier of food and industrial raw materials including nuts, grains, coffee, cotton and rubber to over 22,000 customers around the world. The company uses hundreds of thousands of motors to keep products moving on conveyor belts and other equipment.
Olam has around 30,000 motors across 70 factories globally and a single production line in one of its factories may have hundreds of motors. These motors are often in constant operation, so their reliability and performance is critical to ensure smooth production. This high usage can lead to wear and tear, requiring regular maintenance to prevent inefficiencies. A motor failure can slow production or cause costly, unplanned downtime.
Until recently, the monitoring of a motor has been a manual process, consuming time and labour. Olam first piloted the ABB Ability Smart Sensor for motors at its cocoa factory in Singapore, followed by its dairy processing plant in Malaysia.  More recently, it has been installing more smart sensors at its sugar refinery based in Central Java, Indonesia.  Across Asia, the company has invested in nearly 100 smart sensors for their production facilities.
"Olam is leading the way for plant managers to maintain optimal production with digital technologies including smart sensors, cloud computing and predictive analytics," said Sami Atiya, President of ABB's Robotics and Motion division. "These technologies ensure that production lines continuously operate reliably and safely, with significant reduction in planned and unplanned downtime. This is particularly important for the food and beverage industry, where hygiene is critical and production equipment must be contaminant-free."
The ABB Ability Smart Sensor is ideal for the food and beverage sector to continuously monitor and check the status of motors using a smartphone application or web portal. The sensors monitor motors remotely, enabling predictive maintenance, substantially reducing downtime and extending equipment life. For ease of commissioning and use, the devices are simply attached to the motor, without the need for wiring or machining.
"What I like most about the sensor is its simplicity. It can be put on any type of motor and the data is transmitted using Bluetooth. The overhead cost is low, which makes it viable, even on a large scale," said Ravi Yadav, Vice President and Regional Engineering Head, Asia Pacific, at Olam International Limited. The savings from preventing only one motor failure has already recovered Olam's investment in equipping smart sensors on a number of motors at its factories.
At the time of the installation, one of the smart sensors installed at Olam's Malaysia dairy processing plant identified a problem, indicating that one of the motors exhibited vibrations that were higher than normal. The sensor shared data showing that vibration levels in the alert zone and which rapidly reached their limit. Based on this data, Olam carried out a smooth, planned replacement of the faulty motor. The sensor was shifted to the newly installed motor and the vibration levels of the newly installed motor were normal.
"Our plants are happy to exchange their previous monitoring with digital remote monitoring because this enables them to better avoid a shutdown and thereby increase the reliability of the equipment," said Yadav, adding, "The expected outcome made the adaption process easy."
ABB (ABBN: SIX Swiss Ex) is a pioneering technology leader in power grids, electrification products, industrial automation and robotics and motion, serving customers in utilities, industry and transport & infrastructure globally. Continuing a history of innovation spanning more than 130 years, ABB today is writing the future of industrial digitalisation with two clear value propositions: bringing electricity from any power plant to any plug and automating industries from natural resources to finished products. As title partner in ABB Formula E, the fully electric international FIA motorsport class, ABB is pushing the boundaries of e-mobility to contribute to a sustainable future. ABB operates in more than 100 countries with about 147,000 employees.
Read APFI's eBook here.
Like our content? Subscribe today!
SHARE WITH FRIENDS:
TAGS: