Fukushima Nuclear Wastewater Fears
Tuesday, September 5th, 2023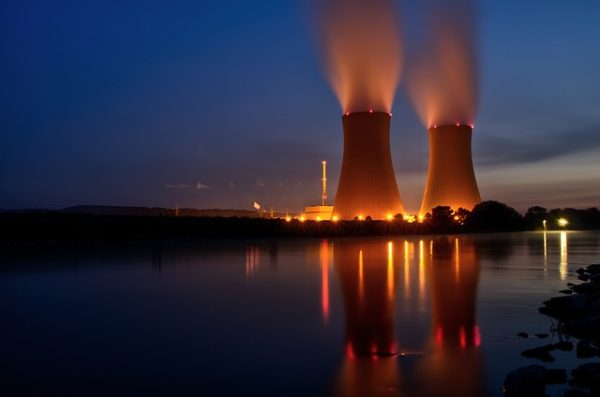 Fukushima Nuclear Wastewater Fears: How are food systems affected?
On 24 August 2023, Japan began discharging wastewater from the Fukushima nuclear power plant into the Pacific Ocean. Fears of food being contaminated by radiation are rippling across the globe. Also, there are other effects — greenhouse gas emissions is one of them. We take a look at how these will affect the food industry.
Reactions Across the World
In the days prior to the wastewater release from Fukushima, the European Union had already lifted all import restrictions on food produced near the nuclear plant. "We have taken this decision based on science, based on evidence, and based on the assessment of the International Atomic Energy Agency," said the European Commission President Ursula von der Leyen.
At the time of writing, China has banned seafood from Japan, while Hong Kong's import ban covers 10 Japanese prefectures. As China and Hong Kong are the largest markets for Japan's agricultural and fishery exports, this has hit the Japanese food industry hard. Unsurprisingly, Japan's seafood industry protests against the move to release the Fukushima wastewater into the ocean.
Masanobu Sakamoto, head of the National Federation of Fisheries Cooperatives in Japan, said that "scientific safety and the sense of safety are different".
Sakamoto reasoned that reputational damage will occur no matter how safe the wastewater release process is.
There are currently no plans to ban seafood from Japan among Asian countries such as South Korea, Malaysia, Singapore, the Philippines, Vietnam and Thailand. However, South Korea has seen major protests on the streets. Malaysia and Singapore have also indicated that they will continue to monitor the radiation levels in Japanese seafood imports.
Impact on the Seafood Trade
Seafood lovers have been rushing to get their cravings satisfied even before the Fukushima wastewater was released into the ocean. In Hong Kong, there's a sense of urgency to consume as much seafood as possible before the impact of the Japanese seafood import ban kicks in. Diners interviewed by the BBC and Reuters have mixed reactions. One diner who calls himself Mr Ho said that he will continue eating seafood as it is very addictive. Another seafood consumer who identified himself as Leung, said: "I will eat less seafood, but I'm not planning to have kids. So I'm not afraid of getting impacted by radioactive materials. I will try to consume less, but Japanese food is really good."
As for Malaysia, the demand for sushi remains healthy. While the government has not imposed a ban on seafood from Japan at this point, some eateries avoid using seafood from the Fukushima region. Kampachi Restaurants' General Manager G Balam said their outlets import products mainly from the Kansai and Tokyo regions.
China, South Korea and the US are expected to increase their seafood imports from Denmark, France, Norway.
In essence, public opinion will dictate how Japanese seafood is received after the wastewater is disposed of into the Pacific Ocean. The International Atomic Energy Agency (IAEA) has endorsed Japan's plan to release treated radioactive wastewater into the sea from the damaged Fukushima nuclear plant. They explained that the treated wastewater meets international standards and its environmental and health impact would be negligible. The wastewater will first be treated by the Advanced Liquid Processing System. This process brings down the risks to way below international safety limits, but some radioactive elements will still be present. Tritium, a radioactive element of hydrogen, cannot be removed from Fukushima's wastewater. There isn't any technology available to do so at this point. In mitigation, the treated wastewater will be diluted with seawater by more than 100 times its volume before being discharged into the ocean.
Some Groups, However, Are Less Forgiving
"We will not be immediately seeing disasters like detecting radioactive materials in seafood but it seems inevitable that this discharge would pose a risk on the local fishing industry and the government needs to come up with solutions," said Choi Kyoungsook of the Korea Radiation Watch group.
In the face of criticism, Japan explained that the release of tritium into the waters is a routine practice by nuclear plants worldwide. The resulting concentration of tritium in Fukushima's treated wastewater is about 1,500 becquerels per litre, which is way below the safety limit. It also contains way less tritium than those released by nuclear plants in China and Korea.
Can We Expect an Increase in Demand for Seafood Alternatives?
Food manufacturers might find new opportunities in seafood alternatives in Asia. The region has the largest seafood consumption worldwide, especially in Thailand and Vietnam. The Asia Pacific region is also home to adventurous consumers who are keen to include fish, seafood and seafood alternatives in their diet.
The environmentally conscious may also find enjoyment in plant-based seafood, which has been growing in prominence in recent years. Thanks to food technology advancements, plant-based seafood can emulate the look, taste and texture of the real deal.
Also gaining ground is cultivated seafood, a niche within the cell-based protein sector. Some of the major players in this space include, Shiok Meats, BlueNalu, Avant Meats, Thai Union Group and CellMEAT. According to Singapore's Agency for Science, Technology and Research (ASTAR), this is the defnition of cultivated meat and seafood:
"These are meat and seafood that are developed from animal cell culture, which involves growing the selected cell lines (or stem cells) in a bioreactor. The cells are grown in a suitable growth media and may subsequently be assembled on a 'scaffold' to produce products resembling meat muscle."
As both plant-based and cultivated options are sustainable and free from radiation, we can expect an increase in demand for these alternatives.
An Increase in Greenhouse Gas Emissions and Nutrient Gaps Could Arise in Diets
In the research paper by Dingfan Zhang et al, experts observed that there is increasing demand for aquaculture. (Title: Potential impacts of Fukushima nuclear wastewater discharge on nutrient supply and greenhouse gas emissions of food systems.) This is due to the push for more sustainable food system — established sources such as the United Nations and Bloomberg reported that one-third of greenhouse gas emission come from meat consumption.
Seafood provides around 15% of average animal protein intake for 2.9 billion people (Smith Martin et al, 2010; Willett et al., 2019). It also contains essential micronutrients such as amino acids, omega-3 fatty acids, vitamins, and minerals. This viable protein alternative, however, is at risk due to the repercussions arising from the release of Fukushima's nuclear wastewater. The researchers concluded that when a marine environmental risk incident occurs, such as the release of nuclear wastewater into the ocean, it will impact consumption preferences. Additionally, there could be nutrient gaps created due to the reduced consumption of seafood. One reason is, not everyone will make a conscious effort to appropriately replace missing nutrients caused by dropping seafood from their diet.
The forecasted increase in greenhouse gas emissions could arise from two possibilities. One, a drop in seafood demand could lead to an increase in demand for meat. This will contribute to the already significant amount of emissions from meat sources. Two, there could be regions where aquatic foodstuff, such as seafood and other aquaculture products, are discarded due to a drop in demand. Research has shown that food wastage causes greenhouse gas emissions as well.
Overall Impact on Asia
China and South Korea are the most vocal against Japan's release of nuclear wastewater into the ocean. Uncertainty and worry have led to panic-buying and hoarding of salt before the arrival of batches that are 'contaminated by radiation'.
The rest of the Asian states are currently adopting a wait-and-see approach, with Thailand being more cautious. The Thailand Consumers Council (TCC) has urged the Food and Drug Administration (FDA) and the Department of Fisheries to tighten measures on imported seafood from Japan.
Malaysia's Agriculture and Food Security Minister Datuk Seri Mohamad Sabu said they would make a decision after receiving results to a study carried out by the relevant parties. He commented: "Although Japan says (the water) has been neutralised, we will conduct a study together with the other environmental parties."
The Singapore Food Agency said it will continue to closely monitor food imports from Japan to ensure that they comply with food safety requirements.
The Philippines accepts the IAEA's expert opinion on the matter, and has not raised objections thus far.
The release of Fukushima's treated wastewater into the Pacific Ocean is going to be a decades-long affair. To assuage public fears and to mitigate the negative consequences arising from this matter, it is best to approach this issue from a science- and fact-based perspective.
MORE FOR YOU:
Krones on Climate Protection
Mengniu Yoghurt Pouch Designed for Recyclability in China
Supporting Women's Health Needs with the Right Ingredients
Edible Packaging — Cups You Can Eat
e-Commerce Packaging: More Than Just a Box
Breaking Down the Benefits of Inclusive Packaging
Sustainability in the International Supply Chain
Plant-based Beverages and Frozen Desserts
Sustainability at the Core
Packaging Trends
Sugar Alternatives
The Demand for Immune Boosting Foods
SHARE WITH FRIENDS:
TAGS: