From Product To System The Evolution Of Packaging Machine Design
Monday, September 18th, 2017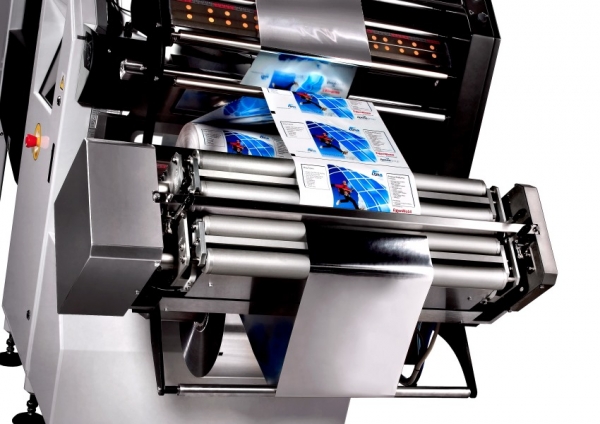 VFFS machines have been around for over fifty years. Continued innovation means bagging speeds have evolved from 60 bags per minute to over 200. While high speeds are essential, so too is product quality. Recent developments in the design of this technology can help manufacturers get the balance right. By Paul Webster, general manager—Asia, tna
Vertical form, fill and seal (VFFS) machines have been used across the food industry for over fifty years to package a wide range of products quickly and easily.
Over the last few years, machines in this category have become increasingly sophisticated, incorporating more integrated features and value-added components than ever before in an effort to make the packaging process even faster and more efficient.
Changing consumer demands have been instrumental in driving developments in the VFFS category, resulting in new equipment designs and pioneering solutions that are rapidly changing the food manufacturing industry.
Consumer-Driven Innovation
As with any product development, packaging machinery design is ultimately driven by consumer demand. As people grow more health-conscious and convenience-driven, consumers have started looking for smaller bags of healthier treats that can easily be consumed while on-the-go.
For many of them, portion control has become the chosen path to reduced weight and a healthier lifestyle and small, single-serve bags are a convenient way to achieve this. As a result, the global flexible packaging market is booming and expected to reach a value of US$126 billion by 2021. The majority of this growth is expected to come from Asia, in particular countries like India and China with their rapidly expanding food & beverage industries.
The consumer move to on-the-go snacking and healthy eating has had a considerable impact on the design of packaging machinery as manufacturers need to package the same amount of product in more bags to retain the same levels of production volumes. Maintaining ambitious throughput targets and optimum productivity are therefore crucial. Ongoing innovation in this area means that VFFS packaging machines have evolved from bagging speeds of 60 bags per minute to over 200.
However, whilst operating at these high speeds, it is vitally important to achieve faster throughputs, so too is product quality. Failing to consider this could have costly consequences, especially in terms of wastage and customer loyalty. Striking a balance between packaging speeds and product quality is therefore no longer just something to strive for, but has become a necessity for food manufacturers wanting to survive in a highly competitive market. With VFFS technology at the heart of many food manufacturing lines, recent developments in the design of this ground-breaking technology can help manufacturers get the balance right.
Smooth Operations
Increased emphasis on automation and system integration across the entire production line optimises throughput rates, eliminates human error and reduces costs. By integrating intelligent control systems, manufacturers can benefit from one single point of control, increasing production transparency, boosting line efficiency and enhancing overall performance.
The latest technological advancements in this area have resulted in the development of intuitively designed systems powered by self-learning software, enabling VFFS machines to strike a balance between advanced packaging speeds, low waste, and high product quality.
In addition, food processors can record information about their processes enabling them to rectify any issues, and have the documentation available to meet new record keeping requirements. Not only does this speed up production, but it also creates a greater level of transparency and accountability within the manufacturing process.
A standalone supervisory control and data acquisition system, for example, is well suited for this purpose as it can extract data from the existing programmable logic controller system. Once collected, any relevant information is then logged in a central database to enable the creation of configurable reports that are specific to the plant in question. As this system is a standalone piece of equipment and does not form part of the actual control system of the plant, it does not disrupt or interfere with the existing production control and operation.
Turnkey Solutions
The effectiveness of controls systems is undeniable and as a result many equipment manufacturers are now offering controls technology as part of their complete packaging solutions.
But, it is not just controls systems that form part of the mix. Nowadays an increasing number of original equipment manufacturers (OEMs) will offer a wide range of integrated innovations that support flexibility and speed during the packaging process. From precision scales to high-speed metal detectors to automated film splicers, the move from specifying a single product to a complete packaging system can be witnessed across the entire food industry.
Often referred to as 'turnkey' solutions, these complete systems offer manufacturers a multitude of benefits. For example, the latest film splicing technology makes it possible for a new roll of film to automatically start once a previous roll has run out, reducing downtime and keeping the packaging process moving at high speeds. Sensors that automatically detect when the film has moved outside its predetermined range and activate a motor to realign it can also be fitted, and this would help reduce product and film waste.
With the cost of packaging film being a major financial outlay when bagging snacks or confectionery, any steps towards reducing film wastage is a vital consideration for food manufacturers looking to maximise production line efficiency and cutting overall costs on the manufacturing line. As a result, accurate and controlled film feed and tracking systems now form a fundamental part of many leading VFFS packaging systems.
Total System Integration
Turnkey systems also help towards improving system integration. Many manufacturers undervalue the importance of taking a step back and looking at the complete line. While it is easy to spend an entire budget on the latest technology, it is not always guaranteed that that combination will necessarily bring the best results. After all, the speed at which the bagger can operate is also influenced by the speed of the other components that make up the line.
For example, a bagger may be able to pack bags of potato chips at a rate of 150 bags per minute, but if the scale can only handle 80 weighs per minute, then the overall productivity will be reduced. Manufacturers must ensure that all elements of the production line can achieve similar levels of outputs to boost their overall efficiency. By specifying complete turnkey systems from one supplier, manufacturers can be sure that each component works in perfect synergy with the other, delivering the best results possible.
Maximum Equipment Flexibility
Performance is not just about bagging speeds, but is also closely related to equipment flexibility. Driven by consumer demand for greater variety and choice, today's packaging machines need to handle a much wider selection of bags.
It is no longer enough to have a great tasting product. Snack manufacturers that really want to stand out also have to take consumers' visual preferences and values into consideration—whether this means the use of sustainable packaging materials, an eye-catching design or an innovative shape. By adapting the packaging design and look of their product, manufacturers can easily update their portfolio to ensure they maintain visibility and relevance in the market place without having to reformulate the actual product itself.
For food manufacturers, this proliferation of products on our shelves and the constant need for reinvention often means they need to process a variety of different bag formats, sizes and materials at a single site—and in the same production time—to keep up with ever-changing consumer tastes.
This can have a significant impact on production speeds as different bag sizes and weights mean many changeovers and adjustments between runs. However, every minute that a manufacturing line is stopped may result in lost opportunity and potential revenue, so it is essential that periods of downtime for changeovers, setup, repairs and cleaning are kept to an absolute minimum.
With increased operating efficiency a top priority, many food manufacturers are looking for equipment that not only deliver the highest levels of performance, but that also offer flexibility when it comes to handling new materials, package sizes and varying line speeds.
For example, today's packaging equipment must be able to handle gusseted, block bottom, canoe pack and quattro seal formats on the same line, and provide ease-of-use when switching from one to another. The more flexible the packaging machine, the less time is required to change production runs to accommodate different size packages, resulting in minimum interruption to the production flow.
As a consequence, the latest generation of VFFS packaging systems have been designed to support these requirements for flexibility and now allow for quick former changes and any combination of jaw size or configuration (rotary single, double, triple or rotary flat jaw), granting full flexibility of bag size and format, film type and application on a single system.
In addition, quick access to system components and a hygienic design are also paramount as they enable food manufacturers to easily clean, repair or exchange faulty parts, minimising maintenance and plant downtime. Many VFFS machines now feature quick wipe down stainless steel surfaces with free-standing components which can be easily removed, cleaned or swapped can further avoid disruptions.
Investment Security
Packaging machinery design has evolved considerably over the last few decades. Driven by ongoing changes in consumer behaviours and preferences, food manufactures need machines that are able to adapt quickly to industry changes, while delivering the speeds they need to maintain a profitable operation.
By partnering with an equipment manufacturer, who is able to deliver complete systems that are designed with flexibility in mind, food manufacturers are able to ensure they have the technology they need to meet both their current as well as their future needs.
SHARE WITH FRIENDS:
TAGS: