Food Safety Today: The Challenges, Effort And Opportunities
Friday, September 22nd, 2017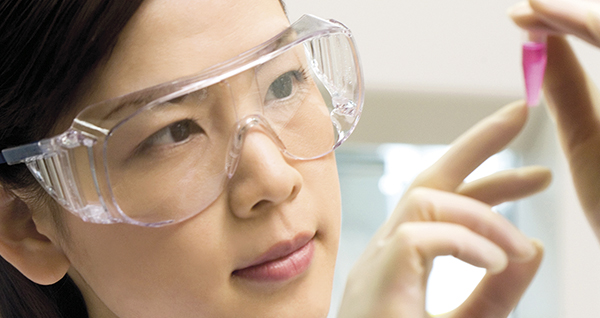 Involving matters of life or death for consumers, and image and reputation for food manufacturers, food safety is a key component that has to be managed today. What exactly should one know about it? By Alexis Chuah, corporate relations manager for Malaysia and Singapore, Agilent Technologies
As simple economics go, more demand will encourage more supply. In the food industry, a combination of recent high-profile food safety scandals and shifting consumer demographics towards becoming more educated, with better access to information have driven consumers to become more aware of the importance of knowing what exactly goes into their bodies.
This awareness, undoubtedly, has led to an increase in demand for natural, safe and healthy ingredients, along with keen interest to know the origins of these ingredients. In response to this trend, more companies are removing artificial and questionable ingredients as the consequences of not doing so are potentially grave: scrutiny, potential boycotts, lawsuits and long-term public relations crisis.
This rising pressure from today's more knowledgeable consumers also means that for food producers, effective marketing has also come to mean transparency in terms of the types and origins of ingredients used. In other words, beyond sleek packaging and advertisements, consumers are looking for authenticity and claims that can be verified and therefore, trusted.
It certainly appears that market pressures are moving food companies' priorities in the right direction, especially with tightened regulatory requirements by governments all over the world in place. China is one prime example, having had a number of major scandals in recent years. But does it mean that food scares are moving in the direction of becoming rare and isolated cases?
The Issue Persists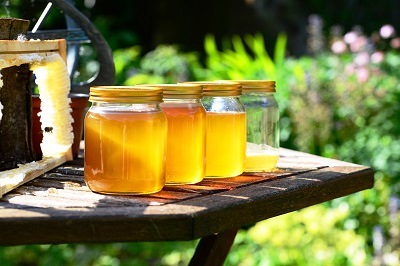 While we certainly hope that to be the case, food fraud, unfortunately, is still on the rise—even despite the heightened awareness and tightened regulations. High-priced foods associated with healthier and natural lifestyles such as olive oil, wines, salmon fish and honey are especially prone to fraud motivated by economic gains. The global food supply chain has also become more complex, presenting more opportunities for fraudulent foods to go undetected.
In 2013, an article posted by Agilent cited a study by US Pharmacopeia, a US-based non-profit scientific organisation that sets standards for medicines and foods worldwide. The study stated that reports of fraudulent ingredients in food products were up 60 percent over the year before.
Three years later, today, food testing remains one of the biggest areas of need—a clear indication that food safety concerns will remain high. The lure of economic gains and the complex global supply chain which makes tracing origins of food and ingredients extremely difficult are apparently major contributing factors to food fraud.
The Role Of Government And Authorities
China and the US are two countries known to take drastic measures to improve food safety. In Asia, where economic growth especially in India and China means large new markets are created at speedy rates, governments are viewing food safety with increased seriousness.
According to a report by PricewaterhouseCoopers (PwC) titled "2015-16 Outlook for the Retail and Consumer Products Sector in Asia" that was published on their website, by 2018 Asia is expected to account for 60 percent of global consumer expenditure in food, beverage and tobacco, with a market share of US$5.9 trillion in 2018 versus US$3.9 trillion in 2014.
In a separate online report, "Ten global trends driving change in the food industry", PwC analysts also predict that by 2030, the purchasing power of the E7 economies (the seven major emerging economies: China, Russia, India, Indonesia, Mexico, Brazil and South Korea) will overtake that of the G7 (Group of Seven industrialised democracies: Canada, France, Germany, Italy, Japan, UK and US).
Governments are stepping up on regulatory requirements—with some countries requiring imported raw food materials to be tested for up to 1,000 compounds found in banned contaminants such as pesticides—and also meting out more severe penalties for companies and even executives convicted of food fraud.
Just last year, the former CEO of the now-defunct Peanut Corporation of America (PCA), Stewart Parnell, made global news when he became the first corporate executive in America to be convicted of food poisoning-related federal felony charges. He was sentenced to 28 years in federal prison for knowingly shipping peanut butter tainted with salmonella.
In China—where recent food safety scandals, namely the infamous dairy scandal have caused anxiety and erosion of trust among the public—the government has been taking drastic measures to regain trust in their food. These include investing in sophisticated food testing technologies, tightening safety requirements on producers, distributors and retailers both online and offline. The nation's amended Food Safety Law came into effect 1st October last year, raising the bar for food safety management.
Industry watchdogs and non-profit organisations are taking more collaborative approaches, making it feasible for companies and consumers to protect themselves.
According to SSAFE, a non-profit organisation dedicated to helping improve food safety across the food supply chain, the Global Food Safety Initiative (GFSI) recently included new requirements in its Guidance Document for organisations to have a documented food fraud vulnerability assessment procedure and to implement steps to mitigate public health risks based on vulnerabilities identified.
Around the same time, SSAFE, a partner of GFSI, launched its food fraud vulnerability assessment tool to help organisations meet this requirement.
SSAFE's tool is available free online, and is designed to help companies of all sizes, regardless of their geographical locations and type of food operation to assess their vulnerability to food fraud so that they can prepare a control plan to protect themselves and their customers.
What Companies Are Doing To Protect Consumers And Their Business
By now, companies have realised that food safety crises, apart from endangering human health and lives, are extremely costly and damaging to their reputations. Product recalls can be expensive and even a threat to the company's entire existence.
PCA, the source company of the salmonella-contaminated peanuts not only ended in insolvency, but also caused significant losses for many of its customers.
In China, the 2008 dairy scandal damaged the reputation of the country's food exports and affected its domestic dairy industry as consumers turned to foreign brands. Today, consumer confidence in China's dairy products remains weak, with the market still dominated by foreign players.
In light of such cases shaking consumer confidence, coupled with their growing discernment, building trust has never been more important for companies who want to succeed in the long term. Today, companies that want to protect their consumers and brands for long-term profits must invest in fostering a food safety culture. This includes visibility and control in their production and supply chains, ensuring accountability at every step of their process.
There has also been an increase in demand for food safety certification in the region. In 2014, Food Industry Asia, a Singapore-based non-profit organisation formed by food companies, reported that close to 30 companies in Singapore have been FSSC 22000 certified since the founding of the Foundation of Food Safety Certification (FSSC) in 2004. China, Japan and India are also among the countries that have adopted this certification.
This year, the ASEAN Risk Assessment Centre for Food Safety (ARAC) was launched in Kuala Lumpur, Malaysia, during which the Malaysia Minister of Health Datuk Seri Dr S. Subramaniam also proposed a common certification process for the ASEAN region, a move highly welcome by food companies in the region.
On a day-to-day operational basis, companies are becoming more aware of the importance of putting safety first, and are establishing company culture around this priority. Internal communications to ensure all levels of employees are aware of the compulsory adherence to the hazard analysis and critical control point (HACCP) plan will help prevent food recalls.
Stringent supplier audits or a requirement for suppliers to periodically audit their own facilities is another common-sense approach; companies should not simply assume that their suppliers would follow guidelines properly or have infallible processes.
However, there is still much more to be done for a holistic approach towards food safety. An online report published in March 2015 by PwC's global strategy consulting team, Strategy&, "Food Safety Management: Prevention, Monitoring, Traceability and Information" pointed out that most companies still did not place "food testing using technical analysis equipment, comprehensive data-based traceability and critical dialogue with consumers" at the top of their food safety agenda.
How Consumers Can Protect Themselves
While high-profile initiatives by governments, non-profit bodies and food manufacturers themselves are critical and would lend a measure of peace of mind, consumers can—and should—still certainly take steps to empower and protect themselves.
With social media and information easily available on the Internet, all it takes is just caution, mindfulness and a willingness to educate oneself about food safety and nutrition. It is also important to keep an open and critical mind when evaluating information about food safety, so that one can differentiate between genuine information and hype by companies motivated by self-interest.
More companies are exercising more openness about communicating directly with consumers, such that they may now contact companies directly to provide feedback and request information about the sources of the ingredients that go into the food that they buy.
At the end of the day, more pressure from end users will push companies to invest more in sophisticated technologies in testing and traceability of what they produce, and to practice more transparency with regards to their supply chain.
Food Safety: A Wealth Of Opportunity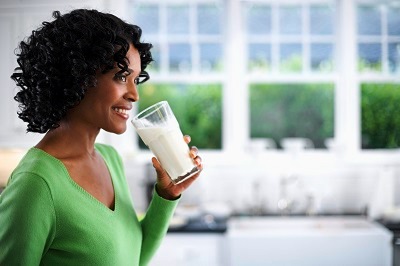 While food safety is certainly a grave and weighty issue—to the extent of being a life and death matter—the challenges we face in this area also bring a lot of promising opportunities. For example, companies involved in designing food safety equipment have the opportunity to work closely with the scientific community to help deliver trusted answers to pressing questions sought about ascertaining the safety and origins of what we eat.
For food producing companies, it is an opportunity to start engaging more with their end-user customers, understand their concerns better and strengthen relationships in the common quest for food safety. For governments and authority bodies, it is an opportunity to improve policies for better quality of life and more sustainable development for their nations.
For consumers like you and me, it is ultimately an opportunity to take more ownership of our own health and safety, and the sustainability of the environments that we live in
SHARE WITH FRIENDS:
TAGS: