Food Packaging Solutions For Developing Countries
Monday, September 18th, 2017
As a major supplier to the global food system and consequently, contributor to the search for global food loss solutions, developing countries can play a big role by adopting better packaging options. By Nerlita M Manalili, Moises A Dorado and Robert Van Otterdijk, FAO
About one billion people were living in hunger across the globe in 2009, which was about 100 million people more than the 2008 level. While addressing global hunger through further investment in food production is a welcome move, it should be complemented with a food loss reduction strategy, as reducing losses is among the most sustainable alternatives to increasing food production and is a way to advance food security as well as to feed the hungry.
The large losses from farm to plate are attributed to poor handling, distribution, storage, and purchase/ consumption behaviour. Huge resources that could otherwise be spent on more productive activities go into producing and transporting goods that only go to waste.
Losses at almost every stage of the food chain may be reduced by using appropriate packaging. Packaging is an essential part of a long-term incremental development process to reduce losses, that will have to employ a blend of technologies and processes.
The global food packaging industry has a lot to contribute not only in addressing food losses but also in ensuring food safety as well as enhancing global food trade, which is a key to economic development of varying economies.
Important as it is, packaging has a high cost for users from the farm, processing and distribution sectors. A comprehensive analysis of the true value of packaging and the options available (usually a factor of the demand for commodities requiring packaging, resource availability and innovation capacities, among others), can place the cost of packaging in the right perspective.
In fact, views are emerging that in the long run more, but better, packaging rather than less could help address the problem of losses.
An increased understanding on the protective and marketing functions of packaging and a better appreciation of the economics of its use can help promote the use of food packaging to reduce food losses.
Advances in packaging will not only lead to improved food quality and safety, they will also address an equally important concern in developing countries: that of livelihood enhancement of small producers through enhanced market access and integration into sustainable value chains.
Global Packaging Industry
Connie, Miami, US
If there is an industry sector that is equally, if not more dynamic than the food sector, it is none other than the packaging industry. It is undergoing transformation almost every day with new technologies, better than before, taking the place of old ones.
Consumer behaviour, product demand and the current level of global warming are all going to have a direct impact on the future of packaging.
The packaging industry is composed of two major components, namely, the supply side or providers of packaging products and the demand side or end users. Each component's category is characterized by varying investment status and potentials, contingent upon growth stimuli in each sector.
As for the type of end product, packaging manufacturing has globally the greatest share of the total industry (81 percent), followed by the packaging service (14 percent), then by packaging machinery (five percent).
Food accounts for 50 percent of the global consumer packaging industry valued at US$380 billion as of 2009. If the beverage sector is to be added, that will even increase to 69 percent.
That the food and beverage market accounts for more than half of the packaging market is a worldwide phenomenon. In developing countries the growing demand from the food and beverage market has been instrumental in stimulating the overall growth in the packaging industry.
The packaging industry of developing countries is a market with a value of US$15.4 billion. This represents around 27 percent of the packaging materials that have been exported worldwide in the past five years.
Offering instant, ready-to-eat packages for cereals, processing roots and tubers into snack foods are trends that not only expand market opportunities for these commodities, but also for their accompanying packaging as well.
The trend towards local processing of traditional export commodities and the introduction of new consumer-packed products from developing countries on the world market will mean that exporters have to pay increased attention to customer requirements in industrialised countries.
Modern retailers such as supermarkets are increasingly becoming an important feature in urban areas, reflecting an increasing concentration at the retail level.
As not all smallholder producers are capable of supplying to the modern retail sectors, their emerging concern is how best to survive in traditional markets that are experiencing the spillover effect of modern retailers. They likewise have to keep up with the increasing level of product quality and packaging needed by the traditional markets, if they are to remain the more sustainable chain option for smallholders.
Drivers & Trends
cb_agulto, the Philippines
The trend to consume more (a reflection of rising incomes) creates a demand that drives producers to offer products in ready-to-go and prolonged shelf-life packages to induce volume purchase.
Meal preparation takes time and with the advent of double income households, where women are also preoccupied with activities outside of the home or men are expected to share in food preparation chores, food that comes in easy-to-open and resealable packages is extremely popular.
As a demand derived from the products that use it, the state of packaging and its status in developing countries are best deduced from the state of food and food processing industries. A number of factors are contributing to the growth of the packaging industry and they vary by region.
In the case of Asia, for instance, the foremost contributors are the fast-growing economies of China and India, which fuel an increasing demand for food supplies and consequently demand for packaging in the region.
In the same manner, the sub-region of Southeast Asia has been experiencing a boost in the processed food industry owing to the modern lifestyle and food needs of its inhabitants. In Africa, proximity and access to the lucrative US and European markets is triggering the growth of the packaging industry.
Developing market economies (DgMEs) contribute substantially in the production of agricultural foods like cereals, roots and tubers, oilseeds and pulses (including nuts), fruits and vegetables (including bananas), animal products (milk, eggs, meat), as well as fish, contributing 60–80 percent to the world total production.
The large volume of production in the agricultural food sector in DgMEs, therefore, offers a potentially huge market for investment for the international packaging industry, packaging being a critical component in the complete value chain of agricultural food products.
Aside from the large volume of production, another factor that can further attract investment in packaging is the steady growth in these commodities.
Furthermore, in a report, FAO has predicted that DgMEs have high growth opportunities in agriculture up to year 2018, which has in fact already attracted high income countries to invest in DgMEs as supply regions to secure their own long-term food security.
Packaging Solutions
Knowing which product group spoils easiest, at which point along the chain they spoil the most, what brings about the food loss and last but not the least, if losses can be avoided or not, are specific concerns along the value chain, with high implications on packaging.
Knowing when and where the losses occur in the commodity chain helps to pinpoint, not only the food loss hot spots, but also their probable causes, which in turn is crucial in determining the extent to which they can be avoided or not, and the packaging solutions to best address them.
Within an organisation and in a value chain context, there are certain barriers to waste reduction classified either as external (not within control) or internal (within control). External barriers, on the one hand, include concerns such as infrastructure, regulations, competitive pressures, consumer behaviour, stakeholder relationships and technology.
Included in the internal barriers, on the other hand, are again concerns about expertise, infrastructure and technology with the addition of management support, business models and financial resource concerns. Of these barriers, there are those that have a direct or indirect bearing on packaging, either as problems to which packaging.
Within the external barriers, the area on an optimal packaging process under infrastructure is a direct potential for packaging action, while those with indirect potentials fall under consumer behaviour and stakeholder relationships.
Trade Policies & Legislation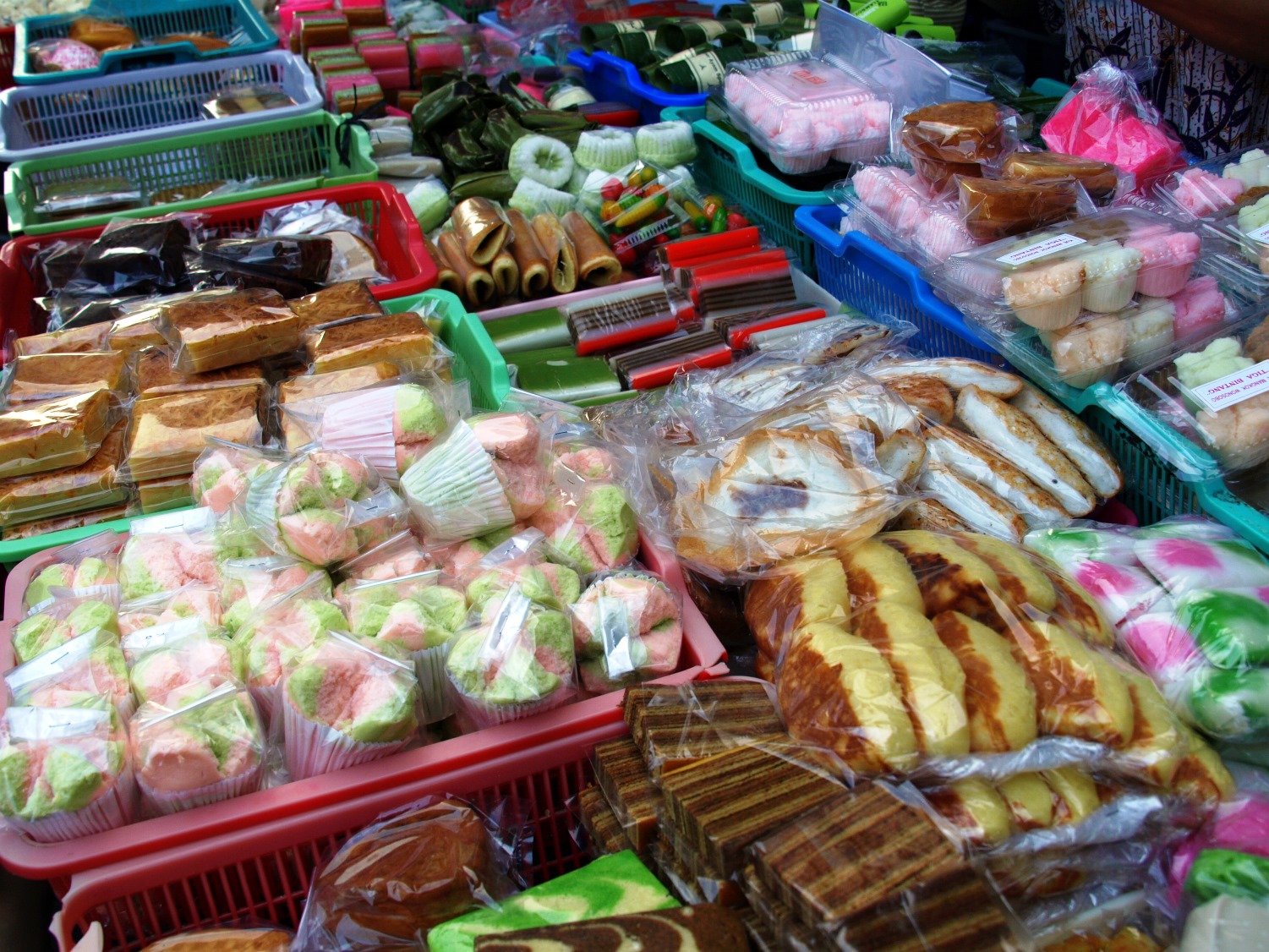 Alan C, Hong Kong
While trade without borders is putting pressure on the packaging industries, which in turn respond in terms of fast-changing packaging technologies and practices, national regulatory bodies are not keeping up in pace, thereby limiting trade access specifically of developing countries.
Variations as well as constant policy changes, together with the problem of compliance, lead to product damage and even rejection of products already shipped, with the lack of information in terms of policies including packaging requirements being great contributors.
These regulations often have packaging component clauses. Policies and regulations (or the lack of them) impact as well on the introduction and acceptability, more so on the commercialisation, of a packing and packaging technology.
In developing countries, a number of factors tend to limit the actual adoption of upgraded technologies, which are otherwise readily available. Lack of incentives to upgrade is a major deterrent, as well as inadequate support facilities to sustain usage of upgraded technology.
The perceived lack of purchasing power of potential consumers is a good reason for entrepreneurs not to upgrade technology or even produce at all. The same is true for problems related to poor distribution, lack of sales promotion of these technologies or the inability to repair and maintain facilities necessary for their continued adoption.
Numerous examples also exist in technically and economically sound upgraded technologies, which were rejected by the target group because they clashed with socio cultural customs and tradition.
Packaging technology upgrading is usually suggested when confronted with problems on product and its marketability enhancements. However, caution is needed considering that social, economic and cultural sensitivities, including gender concerns, come into play when upgrading traditional food and food packaging technologies.
Manually-produced food, for instance, when mass produced using upgraded technology, may be unable to maintain product authenticity, flavour and even form. In the same manner, a small enterprise that may seem to be a simple business at the start when operated at a medium sized level (for economies of scale) with technology upgrading may offer greater than expected challenges, oftentimes incompatible with traditions and difficult to handle by small business entrepreneurs.
If not appropriately addressed at the onset, this may put a toll on the economic viability of the enterprise and the packaging enterprise deriving its business from it will be likewise affected. It is felt that a world-wide inventory of appropriate types of packaging machines and reliable suppliers should be prepared serve as a guide for purchasers in developing countries.
As the situation is today, many such investment discussions are made on inadequate grounds, sometimes resulting from the visit of a passing machine salesman, or at the whim of a company president visiting a machinery show abroad.
In addition, guidelines for purchasing and specifying machinery should be widely distributed to industries in developing countries. They should be accompanied with specific advice on how to include provisions for operator training, installation and running-in, maintenance and spare parts supply.
SHARE WITH FRIENDS:
TAGS: