Five Reasons To Replace PTFE-Lined Bearings
Monday, October 9th, 2017
As with all sectors of the manufacturing industry, the F&B industry too uses a lot of machines and with these comes the need for the use of bearings. This article discusses top five reasons for replacing PTFE-lined bearings with engineered plastic options. By igus
Many times, high-performance plastic bearings are confused with PTFE-lined metal-backed bearings, which are a much older technology. Over the past three decades, there has been a revolution in the advancement and use of highly engineered plastics in bearing applications.
Plastic bearings are now designed to stand up to high speeds and loads, temperature extremes, caustic chemicals, and a wide range of other application requirements and environmental factors. Why should we make the switch from PTFE-lined bearings?
1. Thicker Wear Surface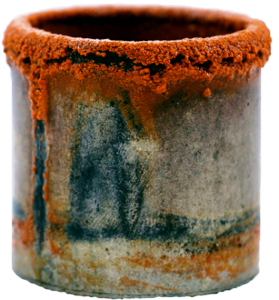 A PTFE-lined bearing is comprised of a metal shell and a very thin coating of polytetrafluoroethylene, or PTFE, applied to the inside as the wear surface of the bearing. These types of bearings typically have a maximum wear surface of 0.05 mm, or about 0.002 inches.
As the PTFE lining is stripped or worn off during operation, the metal shell becomes exposed, creating a metal-on-metal effect between the bearing and the shaft; this can cause serious shaft damage, or seizing of the bearing. This issue is most common when bearings are used in oscillating applications, or where high edge loads are present.
In comparison, engineered plastic bearings are comprised of advanced polymer compounds, which contain particles of solid lubricant embedded in millions of tiny chambers throughout the entirety of the material.
During operation, these particles of solid lubricant are transferred onto the shaft to help lower the coefficient of friction and rate of wear, and eliminate the risk of metal on metal contact. This allows the acceptable amount of wear to be determined by the type of application, unlike PTFE-lined alternatives which will fail if the wear exceeds the 0.05 mm lining's thickness.
2. Resistance To Corrosion And Chemicals
The metal shell of a PTFE-lined bearing becomes problematic in applications where water or chemicals are present. In these types of environments, metal rusts, corrodes, and contaminates sensitive areas, while also leading to bearing failure.
Bearings made entirely of plastic are impervious to rust, and highly engineered materials are available to resist chemicals, oils, and other caustic media.
The trend towards using biofuels has created new issues for PTFE-lined bearings. Biodiesels and other biofuels have a tendency to absorb a high level of moisture, which can greatly affect metal bearings. After limited exposure to moisture, parts of the metal bearing shell can peel away from the PTFE lining.
To combat this problem, plastic bearing materials have been developed to be used specifically in biofuel or other high-moisture applications.
3. Weight Savings
PTFE-lined bearings weigh much more than a full plastic option. When using a heavier bearing, no matter what the material, more energy is required to operate the bearing system. This can be problematic, especially in vehicle applications, such as automobiles, aerospace applications, recreational vehicles and bicycles.
In contrast, plastic bearings are extremely lightweight, approximately 80 percent less than a PTFE-lined option. The reduced weight can reduce fuel consumption and carbon dioxide output, reducing the overall drive power requirement. For example, a plastic bearing from igus weighs in at 0.23 ounces, or 6.5 g, while a comparable size PTFE-lined bearing comes in at 1.2 oz., or just over 34 g.
4. Constant Coefficient Of Friction
Thanks to the very low values of PTFE, the coefficient of friction of a PTFE-lined bearing is usually very good during the beginning of the bearing's service life. However, the thin PTFE layer will be worn away over time, creating a rapid increase in the COF as metal-on-metal contact occurs.
However, this can be improved, if the plastic bearings are made with a homogeneous blend of base polymers, strengthening fibres, and solid lubricants, such as those by igus. With particles of lubricant throughout the entire bearing thickness, the bearings have a brief start-up phase while they mate with the shaft surface, after which the COF remains constant throughout the entirety of the bearing's service life.
In-house testing was also carried out to investigate how friction between the plain bearings and their shafts changed through the service life/wear of the bearing. The COF of iglide plastic bearings from igus and metallic PTFE-lined bearing options were tested as brand new parts, then after 100 hours of rotation. This test was performed at 0.33 ft./s (0.1 m/s) under a load of 145 psi (1 MPa).
Results showed that while both bearings exhibited the same COF as new parts, as wear occurred, the COF of the PTFE-lined bearings increased exponentially, as opposed to only a nominal increase in COF by those from igus.
5. RoHS Compliance
Since 2006, RoHS (Restriction of the use of Hazardous Substances), has steadily tightened guidelines set to limit the values of industrially-necessary, yet potentially harmful substances, including lead, hexavalent chromium, mercury, polybrominated biphenyls, polybrominated diphenyl ethers and cadmium in the manufacture of electronics and electrical equipment.
With newer RoHS II Standards, a maximum value of 0.1 percent of the total product weight is allowed for most of these substances, with the exception being cadmium, which is limited to 0.01 percent.
These standards are similar to regulations that are also in effect in countries such as Germany, Japan, and China, so meeting these material standards is becoming of global importance for manufacturers. Though widely used in a vast array of applications, PTFE-lined metal bearings contain alloys that are not compatible to these new standards.
SHARE WITH FRIENDS:
TAGS: