E-Commerce: The Time is Now
Friday, September 22nd, 2017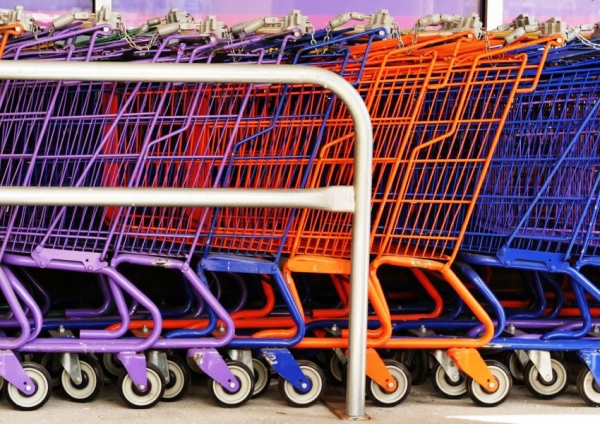 Technology is advancing rapidly, and even for food manufacturers, the time is now to grow their online presence through e-commerce in order to reap the full benefits. By Jane Rochstad-Lim
The future of digitalisation is now. There are now three billion people online, up from 394 million in 2000, and 44 percent of online citizens are physically located in Asia-Pacific. The once metaphorical phrase 'the world at your fingertips' is now a literal meaning, thanks to the popularity of the smart phones, tablets and other portable devices with internet capabilities. As consumers become busier with their daily life, many turn to online platforms for all their needs: news sources, communication, entertainment, and shopping.
E-Commerce: The Solution
Lyza
E-commerce for both business to business (B2B) and business to consumer (B2C) has grown at an expedited pace. To date, more than one billion users have bought products or goods online. While it is well-known that the B2C online market will grow immensely, what is surprising is that the B2B online market sphere is expected to outgrow B2C investments, with 30 percent and 28 percent of total investment respectively.
Forrester forecasts that the B2B market will have a compound annual growth rate of eight percent and that the market will hit US$1.13 trillion by 2020. To relate that to actual figures, the B2B market was worth US$559 billion in 2013 sales, and 52 percent of B2B buyers surveyed expect at least half of their purchases to be made through digital channels in the next three years.
When creating a B2B site, many companies fall into the common pit hole of assuming that user experiences for business and personal are different, and so their webpages must portray that difference. Research instead has shown that B2B buyers' expectations and behaviours on website usage echoes that of their personal online experiences—they demand omnichannel capabilities when making work-related purchases. A research report by Forrester found that 49 percent of them prefer to make work-related purchases on the same websites and applications they use for personal purchases.
B2B buyers are looking out for user-friendly, efficient and mobile-friendly websites, next-day deliveries, if not tracking on deliveries or notifications on the delivery date, and the usual services that B2C e-commerce sites provide including self-servicing accounts, store locators, personalised product recommendations and reviews.
The E-Food Industry
The food industry has been slow in picking up their digital space, but this is all about to change. Some companies have begun investing more in these online outlets and even opening online stores.
For example, companies such as Mettler-Toledo International, Packaging Corporation of America, The Kellogg Company and Hormel Foods Corporation have already established online store sites from which customers can purchase their products, and they ranked among the top 35 B2B manufacturer websites by a 2015 survey by Siteworx. Countries too such as South Korea and Brazil have utilised the internet to promote B2B trading of their country's produce.
Granted, the companies that are currently online are multi-nationals, and smaller firms, especially food producers, may not have the capacity to go online. However, they can find help in the online-only B2B2C market place, which is currently on a gradual upward growth trend in Southeast Asia.
The Change In The Commerce Sphere
Jiang
While e-commerce may seem like a brand new concept, it actually is not as new as we think it is, noted Markus Bihler, group CEO and cofounder of HappyFresh, an online grocery store that operates in Malaysia, Indonesia and Thailand.
"In the past, home delivery of milk and other daily necessities was a staple for many families. The concept of a merchant delivering groceries and household staples or ready cooked meals to a home is very much alive and well. Now, we're seeing a resurgence of the home-delivery model—with a twist," he pointed out.
Instead of picking up the phone to order, more consumers are going to the retailer's webpage or using their mobile applications to order, he illustrated. "The milkman is back, but this time he's gone digital. Increasingly, retailers are introducing e-commerce models that make it even easier for tech-savvy, time-crunched consumers to get the items they need."
For food manufacturers, there are many advantages to partnering with an online-only company. According to Mr Bihler, online-only grocery stalls can help bring brands and products to an incremental set of customer groups: those with mobile devices, those who would like to order from their home, office or car, and those who value the convenience of fast deliveries.
Also, companies like his have developed a sound delivery and logistics infrastructure, which means that they can reach customers that are normally outside the food producer's catchment area. This is especially true and advantageous for bigger countries such as Indonesia, where logistics can pose a challenge.
Further, they have the ability to track the behaviour and preferences of consumers to help manufacturers make better choices, improve promotions, decrease out of stock and inventory write-offs and increase their marketing efficiency, he added.
Potential Of E-Commerce
E-commerce is still at its infancy in Southeast Asia, but it is set to grow. Research from JP Morgan found that e-commerce sales in Southeast Asia represent 1.2 percent of the total retail sales, and that the e-commerce market in Southeast Asia is expected to reach US$24 billion in 2015.
Especially with the growing middle class population in the region, their increasing spending power, and coupled with the fact that people are slowly having less time or desire to shop at physical stores, e-commerce would likely make a viable and healthy return-on-investment. Also, with the help of B2B2C online-only sites, e-commerce would be able to provide smaller companies with increased access to a wider consumer base, and not lose out to larger companies in modern marketing and sales strategies.
SHARE WITH FRIENDS:
TAGS: