Dull Growth In Olive Oil Trade
Monday, November 20th, 2017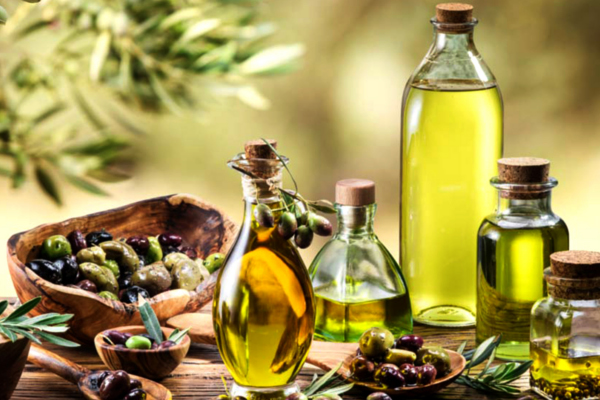 With inconsistency in manufacturing trends and rising challenges for virgin olive oil production, regional players look for new opportunities in reinforcing quality control to capture consumer interests. By Nandini Roy Choudhury, senior analyst (F&B), Fact.MR
Developments in understanding the scientific role of specific ingredients within a balanced diet have turned consumers towards foods with medicinal properties. While scientific studies have disclosed considerable health benefits of olive oil, people are unable to realise why olive oil had been widely used in therapeutics and culinary uses throughout the history of mankind.
Low in saturated fats, olive oil is known for being a folk medicine on treating hypertension and rheumatic pain, while scientists have also found the link on how olive oil intakes can lower the incidence of coronary heart diseases.
Regardless, leading manufacturers of olive oil products are not witnessing these advantages being translated into remunerative gains. While the global food and beverage industry is currently reflecting top growth, olive oil markets across the globe are unable to capture robust footholds.
The International Olive Council promotes the adoption of olive oil-rich diets for attenuating the effect of fatty acids and saturated fats, albeit, consumption of olive oil at a global level is pegged to grow moderately in the near future.
A market research study developed by market researcher Fact.MR reveals that revenues procured from sales of processed and virgin olive oil across the globe are anticipated to record a subpar growth over the period of next five years. By the end of the year 2022, the global market for olive oil is poised to expand at a compounded annual growth rate of 3.9 percent, reaching a valuation of just over US$11 billion.
Impedance Due To Low Awareness & Misperceptions
Previously, procurement of raw olives was a lot easier, and manufacturers were able to attain cost-effectiveness in production of virgin olive oils through simple mechanical treatments such as decantation and centrifugation. However, the resultant—Lampante virgin olive oil—had higher acidity levels and greater content of oleic fatty acids making them unfit for human consumption.
Manufacturers had two options; adopt new methods to produce edible virgin olive oil and increase the overall manufacturing costs, or boost the production of processed olive oils. In the meantime, consumer demands for olive oils processed with added flavours and colours gradually gained traction, diminishing the need for virgin olive oil and extra virgin olive oil.
In 2014, processed olive oils accounted for around 63 percent of global revenues. The study also reveals that over the past decade, medical organisations raised awareness about olive oil-rich diets as a suitable alternative for treatment of diabetes. Despite this, consumers continued to remain oblivious towards the high calorie content in one tablespoon serving of olive oil.
Due to a considerable rise in health problems (factored by excessive intake of olive oil), several research studies began downgrading olive oil, doubting its 'essentiality' as a culinary ingredient and food additive. Last year, the global market for olive oils reached a valuation of nearly US$8.7 billion, reflecting less than four percent of annual growth between 2016 and 2015.
Changing Dynamics Of Olive Oil Consumption
Being the most representative food ingredient in the Mediterranean, olive oil continues to pique interests of consumers looking for food with an outlandish taste. Scientific evidence suggest that mono-saturated fatty acids present as nutrients in olive oils have a robust association in decreasing risk of obesity, type 2 diabetes and metabolic syndrome.
Consumers are gradually becoming more aware on how recommended intake of olive oil can serve as a preventive cure for a wide range of chronic disorders, and even cancers. In comparison to the impedance incurred by global olive oil consumption over the past five years, the study anticipates that future demand for olive oils will surge at a reasonable pace.
A major growth restraint for olive oil sales is the increasing impact of olive oil intake on blood circulation. Blood clotting problems are predominant among consumers in the Mediterranean region, and olive oil content in their foods is factoring the disruptions in normal blood circulation.
Moreover, manufacturers are struggling to lower the reactivity of olive nutrients with free radicals. The mono-saturated fat structure of olive oils causes nutrients to combine with free radicals, and form hydrogenated oil containing trans fatty acids—unhealthy for dietary consumption.
Such risks will be casting a shadow over the health benefits associated with olive oil, restraining the overall olive oil market from registering an above-average growth.
Inconsistency In Extra Virgin Olive Oil Production
From an end-user standpoint, the excellent quality of extra virgin olive oil imports has also been downgrading in the recent past. Foodservice companies are the largest end-users of olive oil, and are expected to procure a 39.1 percent share on global revenues by the end of 2017. These end-users are in the know of how most of adulterated olive oils are sold under quality brand names.
A bigger problem challenging the future prospects of olive oil market is deliberate mislabelling of poor quality olive oil as extra virgin olive oil.
Leading olive oil manufacturers are failing to provide consistent quality in domestic as well as imported extra virgin olive oils. Meeting the international standards is viewed as a challenge for majority of participants in the olive oil market, particularly the new entrants.
Laboratory tests conducted at the University of California revealed that top brands failed to follow sensory standards for extra virgin olive oil production set by the International Olive Council. These tests also revealed that despite failing the accredited sensory tests set upon the Council's standards, samples of extra virgin olive oil passed the chemical tests.
The discrepancy in quality of tested extra virgin olive oil samples included an increased adulteration with refined olive oil, oxidation of nutrients upon exposure to elevated temperatures, and processing flaws caused by either procurement of damaged or overripe olives or improper storage.
As an astute inference to these malpractices, olive oil producers should recalibrate their manufacturing portfolio and abandon counterfeit production for securing long-term consumer trusts.
De-Acidification Processes Influencing Production Economics
Companies partaking in the global olive oil market are anticipated to partner with prominent research organisations and academic institutes in order to rectify conventional flaws and develop new manufacturing techniques.
A key focus area for manufacturers is to neutralise the free acidity of virgin olive oils and refined olive oils. For improving the quality of high-free fatty acid olive (HFFAO) oil, manufacturers can use silica gel adsorbents in filtration techniques. Alkalis used in chemical treatments can also serve the neutralisation of HFFAO oil acidity. Such techniques are effective, but filtration through silica gel adsorbents induces a variable degree of neutralising the acidity levels of HFFAO oil.
De-acidification processes have a significant influence over the economics of olive oil production. For example, chemical refining of olive oil with sodium hydroxide or distillation-based physical refining of olive oil can enhance the nutritional value of oils, lower the need for additive micronutrients, and further enable cost-savings in production.
Manufacturers aiming at large-scale, bulk production should adopt chemical de-acidification processes, while filtration, stirring, and other mechanical processes are practical for a controlled production of olive oil.
As an advisory note, removing the volatile compounds during refinement of virgin olive oils needs to be done strictly under vacuum conditions. Use of chemical solvents in extracting oil from raw olives will gradually diminish, while advancements in re-esterification processes are anticipated to gain adoption in olive oil manufacturing across the globe.
Moreover, production engineers can adopt techniques to add colour, odour and taste to refined olive oils and processed olive oils, which can ultimately boost their consumer appeal. Manufacturers practicing adulteration may be subjected to stringent penalties from International Olive Council. The standards of olive oil production are quite immaculate, and are less likely to undergo alterations in the immediate future.
Sluggish Growth In Asia-Pacific's Olive Oil Market
A regional snapshot of the global olive oil market holds Europe at the forefront. In the last decade, the European Union dominated the world olive oil production, and also consumed 70 percent of it.
Meanwhile, Japan has been reflecting an impressive progress in terms of procuring sizeable olive oil demands. In 2016, olive oil worth over a billion dollars was consumed in Japan, reflecting a significant share of 14 percent on global market value. The rest of the Asia-Pacific cluster exhibited a subpar growth in olive oil consumption.
Over the period of next five years, the olive oil market in Asia-Pacific excluding Japan (APEJ) will have registered a compounded annual growth rate of just four percent (which is moderate according to industry averages). By the end of 2022, the olive oil market in Japan and the APEJ region is anticipated to reach US$4.37 billion value.
Cooking and eating habits of consumers in the Asia-Pacific region are not aligned with olive oil. This serves as the primary factor explaining the region's low uptake for olive oil.
Unlike the Mediterranean, the Asia-Pacific region lacks in olive oil-based culinary traditions, and the edible oil was a late comer in countries such as Australia and China. Lack of clear understanding about olive oil benefits, and knowing the difference between their different forms has also factored this slump.
Globally, olive oil is predominantly distributed through modern trade outlets, revenues from which are anticipated to reach US$3 billion by the end of 2017. However, the modern trade distribution network in Asia-Pacific is still rudimentary. For manufacturers, the high price is a key entry barrier as consumers in this region have grown more inclined towards edible oil substitutes over expensive olive oil products.
While this price gap is a concern, the Asia-Pacific region will continue to boost its contribution to the global olive oil market. In 2016, the Asia-Pacific region accounted for 40 percent of global olive oil revenues, particularly due to its upper hand with respect to production.
Companies involved in olive oil production, namely ConAgra Foods, Marico Limited, Beidahuang Group, Ruchi Soya Industries Limited, and The Adani Wilmar Limited, are based in Asia-Pacific countries such as China and India. These companies currently account for a sizeable stake on global olive oil production, and are anticipated to remain active in the foreseeable future.
In a nutshell, discrepant manufacturing practices and the imperfectly competitive structure of regional markets continues to constrain the global market for olive oil from expanding vigorously.
SHARE WITH FRIENDS:
TAGS: