Demand For High-Protein Food/Drink Products Especially Strong Among Young Adults
Wednesday, October 10th, 2018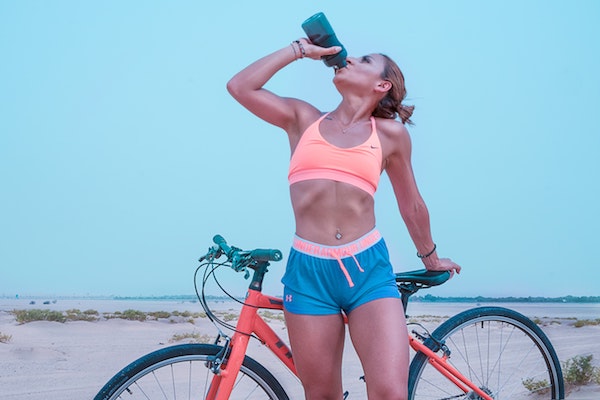 Based on a 2018 GlobalData survey conducted in Asia & Australasia
Protein in a bottled water format is a convenient on-the-go solution that combines protein with hydration benefits, making it ideal for before and after workouts. A 2018 survey commissioned by GlobalData, a leading data and analytics company, reveals that when choosing food/drinks, 39 percent of consumers in Asia & Australasia prioritise "high protein" claims before exercising while 32 percent of them prioritise such claims after exercising.
When drilling down to specific consumer segments, the findings highlighted that the 'high protein' claim is particularly important among 18 to 24-year-old consumers with 48 percent (before exercising) and 33 percent (after exercising) sharing this sentiment. However, in consumers aged 65+, the levels of interest were very low: 19 percent before exercising and 22 percent after exercising.
As consumers look to incorporate protein into their diets, the demand for convenient, on-the-go solutions that accompany exercise create a niche for functional, but natural and simple hydration products. According to GlobalData, new product launches in soft drinks sector with "high protein" claims have increased at an annual growth rate of 27 percent from August 2017 to August 2018. Traditionally, dairy-based protein-rich beverages have been more popular; however, growing consumer demand for protein is opening the door to broader applications of the concept, such as protein water. Some of the protein water recently launched in the Asian market include Optimum Nutrition Protein Water, Meher Protein + Water, Prowater Protein Water, Bodiez Protein Water, Fonterra High Protein Water, and Myprotein Water.
Weight Motivations Will Drive Demand For "Natural", "Low Calorie" Protein Water
Those with conscious weight-management goals are more likely to consume protein water to support these efforts. Although protein shakes/powders are widely available in the market, these are often high in sugar, artificial additives and calories.
Today's informed and health conscious consumers are trying to cut down or limit the intake of villain ingredients such as sugar and artificial ingredients. As established in GlobalData's 2017 Next Generation Emerging Markets consumer survey, 44 percent of consumers in Asia are trying to limit/moderate their consumption of sugar. In this backdrop, protein water offer ways to consume protein without adding significant calories/sugar.
The Water Format Offers Convenient Protein Intake Throughout The Day
Water works as a sports/exercise aid, or just as a means of satisfying general hydration needs. In the latter case, it can deliver functional benefits to consumers whose schedules/routines may not facilitate occasions or behaviors that allow other, more structured intake of functional foods or beverages. Bottled protein water (especially in the small format bottles) can become part of normal daily consumption behavior, especially for those 13 percent of Asian consumers who eat lunch and dinner while travelling/commuting a few times per month (GlobalData 2018 Q3 Consumer Survey). Thus, bottled protein water is likely to help meet the daily protein requirement of these time-poor consumers.
Brands Can Focus On Marketing Efforts To Maximize Opportunities
The benefits of and familiarity with proteins show some generational/age variation. Older consumers are increasingly proactive with health, and take greater care in planning their diet. However, survey data shows that familiarity with protein and its benefits is low for this demographic. This highlights that more awareness needs to be created and more targeted positioning to maximise market opportunities. Likewise, younger generations are more receptive to functional products and recognise protein's advantages, but there is still room for the growth here too.
Furthermore, despite protein's known role in aiding muscle repair and recovery, the survey findings show that consumers seek out "high protein" claims in products for consumption before, rather than after, exercising. With concern around muscle tone high—and a significant proportion interested in buying products to address this issue—opportunities exist to capitalize on interest through more targeted positioning of protein water.
Read APFI's eBook here.
Like our content? Subscribe today!
SHARE WITH FRIENDS:
TAGS: