Dairy Proteins And Permeates: Ideal Nutrition-Boosting Ingredients In Ready-to-Drink Beverages
Wednesday, October 10th, 2018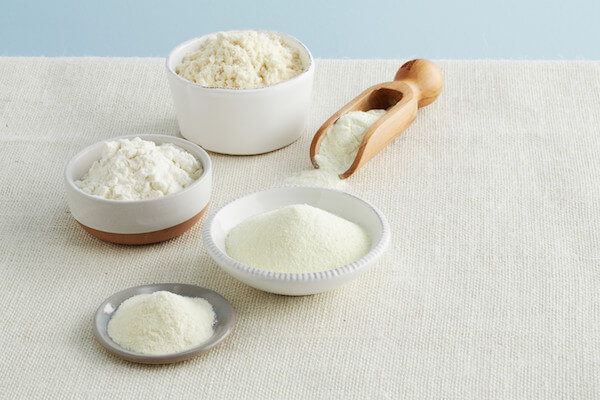 With the rise of social media, the speed at which new food and drink trends emerge and change is startling. As a result, brands need to innovate quickly to remain relevant, without compromising on product quality or nutritional value. By Kristi Saitama, Vice President and Team Lead—China, Japan, Southeast Asia, U.S. Dairy Export Council.
It is no secret that Asian consumers are becoming increasingly health-conscious in terms of the foods they choose to eat as well as their daily lifestyles. This shift is linked in part to rising rates of obesity, which have become a major health concern in Asia in recent years. According to a report by the Asian Development Bank Institute released in 2018, two in five adults in the Asia Pacific region are now overweight or obese. Governments in the region have taken note and introduced national-level initiatives to ensure citizens are opting for healthier lifestyles and are more careful with their diet.
The region is also grappling with an increasingly aging population, with a recent study forecasting that Asia is on track to have the oldest population in the world by 2030. This too is driving the importance of nutrition up the consumer agenda. With consumers focusing more on the products they're consuming, many are now actively looking for food and drinks that will give them holistic nutrition. This has fuelled a surge in global demand for protein—one of the most crucial components for a healthy diet.
Consumers Crave Convenience
Diets high in protein can help promote satiety, curb hunger and preserve lean body mass. As consumers embrace these benefits, formulators can help optimise dietary protein intake all day through the development and introduction of wider choices of easy-to-consume foods and beverages.
Ready-to-drink (RTD) beverages offer the advantages of convenience and portability to today's busy consumers. They also provide an opportunity to incorporate innovative and exciting functional ingredients and packaging technologies. While this category includes both refrigerated and shelf-stable beverages, demand is stronger for shelf-stable products which offer ease of distribution and storage. However, refrigerated beverage sales are surging, as they can be perceived by consumers to be fresher and more natural than shelf-stable products.
As multinational food and beverage companies are looking to diversify protein sourcing for these applications, choosing the right protein ingredient is imperative to delivering on key attributes consumers want: balancing nutrition with taste. Thus, many formulators have turned to the advantages of U.S. dairy ingredients.
Dairy Proteins In The RTD Beverage Market
U.S. dairy proteins are often the preferred source for RTD protein beverages because of their excellent nutritional qualities, mild flavour and unique functionality in beverage systems.
U.S. dairy proteins are completely natural co-products that enrich the body. They are high-quality, complete proteins that contain all of the essential amino acids the body needs. Compared with other proteins, U.S. whey protein is a leading source of the amino acid leucine, which is important to kick-start muscle protein synthesis Research has also shown that whey proteins support post-exercise muscle repair and recovery.
Because of this, beverages developed for the sports nutrition market are particularly likely to contain whey proteins, but these products are no longer reserved for professional athletes.
There is a large and growing body of published nutrition research studies that affirms dairy protein's benefits across life stages, such as supporting weight management, enhancing post-exercise recovery and assisting in muscle maintenance for healthy aging. New research has shown dairy proteins have great benefits for women—without adding the bulk—as well as older individuals.
These benefits make dairy proteins a great choice for medical and therapeutic nutritional beverages
as well.
Clean Label Benefits
U.S. dairy proteins are not only functional and nutritious, but versatile enough to bring creative and tasteful food solutions that consumers desire—offering formulators opportunities to innovate and create regionally tailored applications that highlight local flavours.
According to research conducted by North Carolina State University, U.S. dairy proteins are mild-flavoured and exhibit sweet, aromatic and milky attributes while plant sources exhibit beany, earthy, sulphurous and sour notes. These differences in sensory perception allow dairy proteins to offer a beneficial and more versatile sensory experience because they complement, not overpower, the flavours of the foods and beverages to which they are added.
RTD refrigerated coffees and teas are increasingly fortified with protein for added nutrition and consumer appeal. From low-acid drinks like milk and honey combinations and café mochas, to high-acid beverages such as clear, mango-flavoured green tea, U.S. dairy proteins are an obvious fit to ensure enjoyment is not compromised.
Unlike other ingredients, the fresh, neutral flavour and creamy texture of proteins from U.S. milk easily enhance the taste of products they are added to. In many applications, plant proteins may require the use of flavour maskers and stabilisers to achieve consumer acceptance, resulting in longer and more complicated ingredient statements.
This should be a key consideration for food and beverage brands looking to improve their on-pack labelling, as more Asian consumers are swayed by the ingredients in their food and show a preference for foods that are unprocessed and free from additives and preservatives.
The Potential Of Permeates
During the process when dairy proteins are produced, there is another co-product that is also created—permeates—which is creating attractive new opportunities for food and beverage manufacturers to use in wide-ranging applications. Also known as "dairy products solids," permeates are high in lactose and can either be produced in the form of a whey permeate or milk permeate.
Permeate is gaining popularity as a cost-effective, mineral-rich ingredient that has both flavor-enhancing and sodium-reducing properties. Possible uses for permeate include baked goods, soups, sauces, confectionery, dry mixes, meats, dairy foods and beverages.
Because 76-85 percent of permeate is lactose, the functionality of permeate is really dictated by the lactose content. The ash contains calcium, phosphorus and other valuable minerals, which will contribute to the overall mineral profile of a food product. Fat content in permeate is very low, so there is no added functionality from the fat.
Meeting The Demand For 'Glocal' Flavours
With the rise of social media, the speed at which new food and drink trends emerge and change is startling. This has compressed the R&D timeline that many food and beverage brands work to for new launches—in short, brands need to innovate quickly to remain relevant, without compromising on product quality or nutritional value.
One trend of note in the region is the rising demand for milk-based beverages, fuelled by Asia's growing middle class and increased overseas travel. Innova Markets Insights in March 2018 for Asia revealed that milk and milk drinks placed top in the preference for new product launches in dairy. Another emerging dairy trend is the growing popularity of fruit flavours in milk and RTD beverages such as super fruit lychee, white peach, kiwi and blueberry.
These trends speak to the importance of a 'glocal' approach—combining the best in global products and processes with a deep understanding of local taste profiles and consumer habits.
Consistent supply availability is a key consideration for buyers and manufacturers when selecting and sourcing ingredients. As the world's largest single-country producer of cow's milk, the source for whey and milk protein ingredients, the U.S. dairy industry is well equipped to reliably deliver safe, high-quality, nutritious and functional dairy ingredients specific to Asia's needs.
It's for this reason that the United States Dairy Export Council (USDEC) is pursuing innovation partnerships in Southeast Asia—a development hub for broader Asia. Earlier this year, USDEC launched a collaboration with Singapore Polytechnic's Food Innovation and Resource Centre to pursue thorough research and development into innovative dairy food products for the Southeast Asian market—combining U.S. dairy ingredients with local flavours such as pandan and gula melaka to create something new and exciting for the region.
U.S. dairy ingredients are poised to be a star ingredient as Asian consumers continue to seek nutritionally advantageous, natural products with a local twist, and brands that embrace a 'glocal' approach to partnership and innovation will be best placed to capitalise on this.
Read APFI's eBook here.
Like our content? Subscribe today!
SHARE WITH FRIENDS:
TAGS: