COVID-19's Effect On Consumer Behaviour
Monday, April 6th, 2020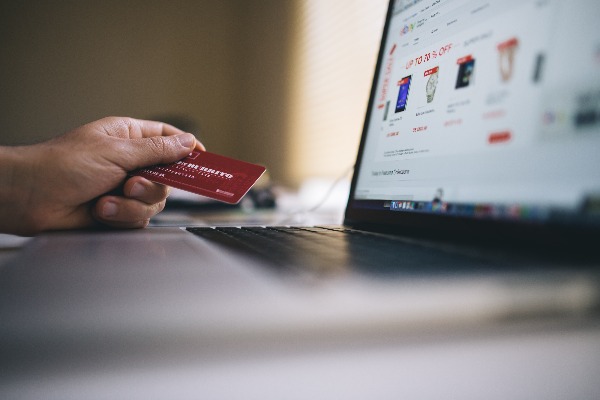 19th-century diplomat Klemens von Metternich is credited with quipping: "When France sneezes, Europe catches a cold". In the 20th century, this mutated into: "When America sneezes, the world catches a cold". Scant surprise then that, in the wake of China's meteoric economic rise in the 21st century, some economic journalists began paraphrasing this into: "When China sneezes, the world catches a cold".

So we watch with concern the spread of COVID-19. Epidemiology aside, the effects of COVID-19 spreading will have wider implications, not just on how economies function, but also on how consumers behave, across China, Asia-Pacific, and around the world. Another effect of China's economic rise is its influence in the adoption of and adaptation to new technologies and behaviour patterns that percolate out into the wider consumer sphere.

Mintel analysts have amassed many years of building expertise in understanding Chinese consumers, which allows us to monitor and measure the spread of the influence of Chinese consumer behaviour into the wider Asia-Pacific region. Consider the adoption of online-offline shopping; think of the huge influence on regional travel; recall China's adoption and propulsion of Asian fashion and media; or its' trendsetting in social commerce and crowd-sourced content consumption. China has had, and will continue to have, a huge influence on the region's consumer behaviour.

COVID-19-induced changes in behaviour could well prove a new tide-change in the direction of China's influence. The need for millions to retreat into self-quarantine, caused by the outbreak, has forced changes in the way many people have behaved for over a month now. Being cooped up at home for such an extended period will leave an indelible (if subtle) shift in how consumers in China—and through its influence, Asia-Pacific—behave in the future.

What will result from consumers being home-bound for a month (or more)?
The pace of life slows. The need for new routines emerge. Working from home becomes a necessity. Planning rationed shopping expeditions alters shopping lists. Couples, forced to stay in the same space day after day, learn to accommodate each other's need for space (or perhaps not). Elders, previously reticent to shop online, find that new, easier-to-use apps and social media make shopping a breeze.
But what to do with all that extra time at home? Will China's middle classes discover the joys of do-it-yourself (DIY) projects, to the elation of furnishings and decoration manufacturers across the region? Certainly, there is enough time for a thorough Spring clean, getting into otherwise neglected corners, or shifting the furniture to try new layouts. Hygiene is high on the agenda, so opportunities are opening up for more cleaning products, new ways to clean, and new home hacks from online videos. Will consumers spend more time on their wellness or beauty routines? Maybe.
Bored with reading the same old news or watching short-attention-span videos over-and-over, will people seek the long-read, discover long-unread books on their bookshelves, find work for idle hands in drawing, painting, puzzles, games or crafts? Even while online shopping has been boosted, and food delivery carries on (despite delivery restrictions), will the slow-it-all-down zeitgeist lead to a furthering of the shift towards consumers seeking more meaningful experiences, rather than just accumulating things? Based on Mintel's 2030 Global Consumer Trends, we think so.
With limited shopping, China's home-bound families are renewing their joy in-home cooking, finding creative ways to concoct meals with "what's in the larder". Online cooking videos are helping with the discovery of new recipes, new ways to create dishes, and new influences. What else is there to do when stuck at home, once the meals are cooked, the dishes washed, the floor scrubbed, and the kids safely tucked up in bed? More babies? Perhaps boredom, forced proximity, and patriotic stirrings to rejuvenate aging populations will bring extra stress to the bedspring.
How about less waste as an interesting angle? More home cooking and consideration of shopping strategies might lead to consumers to better appreciate using what they have, leading to less waste. Fewer home-delivery meals perhaps, and less throw-away packaging. Fewer trips to the mall might end with fewer impulse purchases of fast-fashion, and a reverse of the throw-away culture that has predominated.
Why will these behaviours persist?
In war, a victorious army keeps its strategic aims the same but adapts its tactics in the field to suit the changing needs of the situation. So brands also need to keep marketing their products and services but must innovate their way through changes in the consumer market, such as changes created by an epidemic.
There are benefits to both consumers and brands in having consumers' time, technology, and attention. In China, we're seeing:
Chefs give live-stream cooking tutorials in restaurant kitchens;
Gym instructors live stream work out classes;
Club DJs live stream mixes for "cloud clubbing" sessions;
Real estate agents give live stream tours of apartments for sale;
Movies premiere via live stream while cinemas remain closed;
Performers give live-stream performances from their homes;
Farmers live stream produce in-the-field in order to sell to buyers;
Auto dealers live stream the interiors of luxury cars;
Retailers' temporarily-redundant store staff sell online via live stream.
One of the criticisms of online shopping is the lack of service and human interaction. One of the key appeals of massive multiplayer online games (MMOGs) is the ability to compete and communicate with other people within the game environment. What the above examples of innovation-through-crisis show us is that businesses can still connect with their consumers via massive multi-participant online showrooming.
But, if necessity is the mother of invention, plagiarism is the mother of adoption. The key lesson here is that you don't need the crisis to adopt and adapt a good idea to your own ends—that being better engagement with your existing and potential customers. JD.com was already developing AI-enabled vending machines, but the COVID-19 crisis gave it a reason to trial these to sell fresh produce to home-bound shoppers in China.
More importantly, if the innovation works to fulfill a basic human need, then it has the potential for longevity – for as long as the need persists. People still need to eat, sleep, work, and do all the things they normally do, which is why the economies of Asia-Pacific will rebound from the COVID-19 crisis. And if innovation has longevity in solving human need, you can potentially apply it wherever there are humans—especially if they are likely to be stuck at home for long periods of time in the coming months. As China now begins its economic reboot and supply chains regain traction, we will witness a reconfiguration of industries into new consumer behaviours. A change of key, perhaps, but the song remains the same.
Why will these behaviours spread throughout Asia-Pacific?
First, Mintel research shows that the majority of consumers across Asia-Pacific are active online in a vast array of ways. Of the 12,500+ consumers who owned any digital device surveyed by Mintel across 13 Asia-Pacific countries, the vast majority were already active across many spheres of digital engagement, indicating they are open to brand engagement, especially when they have extra time on their hands:
There is no reason that brands can't use these kinds of live stream, online, and interactive ways to engage with their customers whether they are home-bound or not.

Mintel research also shows that three-quarters of consumers across Asia-Pacific agree that they find themselves wanting to learn more about things than they used to (e.g. brands, social matters, etc). This indicates a need for reliable sources of news and information and fighting fake news. This is where brands can step in to be the experts and offer not just human interaction, but also authoritative expertise. As consumers seek more community cooperation to get through any crisis, they will also expect more brands to work with (and within) their communities to create solutions to social problems—from virus outbreaks to climate change to food safety.

What We Think

The same drivers of consumer behaviour apply to wider Asia-Pacific just as much as they do in China, whether there is a crisis or not. The key is to take any opportunity—crisis-induced or otherwise—and use innovative thinking to identify new ways to use technology to solve life's issues. To understand what consumers want and why is the key, of course. That is why, following the logic that you need to advertise your way out of a recession, we believe you need to research your way out of a crisis.

Check these articles out:

Automation And Customisation Needed In The F&B Processing & Packaging Equipment Market

tna Opens New Australian Manufacturing Facility To Triple Production Capacities

Obsolescence Management For Food And Beverage

Crown Equipment Grows In Southeast Asia With New Philippines Branch

Flexicon Opens New Office In Jakarta

Consoveyo Completes Conveyor System Installation For JTC Food Hub @ Senoko

Bakery Processing Equipment Market To Exceed USD 11 Billion By 2025

Obsolescence Management For Food And Beverage

Crown Equipment Continues Southeast Asia Expansion In Vietnam

Debunking The Top 4 Myths About Warehouse Maintenance & Upgrading
SHARE WITH FRIENDS:
TAGS: