Consumers Want Transparency And Traceability From Meat Industry
Friday, September 22nd, 2017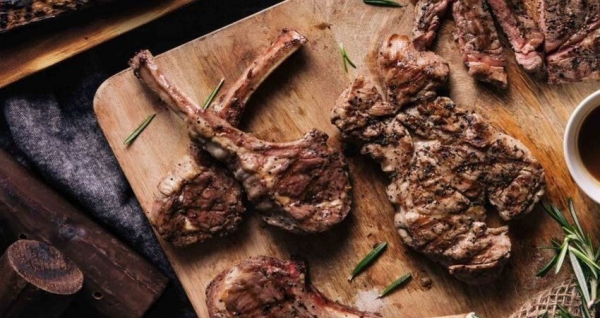 In an exclusive interview, Lee Kok Lam, owner of The Butcher's Kitchen in Singapore, discusses transparency and traceability in the meat industry, as well as ways to leverage on changing consumer tastes. By Farah Nazurah
Today's consumers want to know well beyond a food product's characteristics and more are seeking all-natural choices, with importance placed upon information on the product's reliability and accuracy. Companies that meet consumers' expectation for product information can garner brand loyalty and create a dynamic of trust and long term value.
Antibiotic use, animal welfare, and sustainability in the animals reared for food consumption play a role in consumers' purchase decision, and they want to know how it was raised and where it came from. Prioritising product transparency—especially in meat products—can help meat companies gain new customers and more importantly, keep them.
Consumers' tastes are increasingly diversified, and they are also demanding transparency from the food industry. How has this influenced your business?
Transparency in the food industry is the main reason why we make it our mission to authenticate our meat sources as there is increasing consumer awareness concerning food quality and safety. Today, customers can easily find almost any information they want on foods and drinks with a quick search on the Internet. Therefore, customers are making more educated decisions in their purchasing behaviour.
What are some of the ways you leverage on to cater to consumers' changing tastes?
We react quickly and adapt constructively to changes in consumer behaviour. By understanding the new and changing demands in the industry, we become reliable and instil consumer trust and confidence in our brand. We create a unique brand identity based on our food and services and meeting consumers' changing tastes.
For example, the demographics of expatriates (which form our clientele) have undergone substantial changes in Singapore. Years ago, they moved to the country with their families—including their spouses and children. Now however, most expatriates move to Singapore alone. This has caused a shift in the market and resulted in the purchasing size and frequency of our products to greatly reduce. However, through the media and information found on the internet, customers have recently begun to take a sharp interest in food sources and animal welfare.
What are some challenges that you have faced, or are facing in this industry?
Many products are over-marketed these days. Larger companies are competing with bigger budgets and direct 'in-your-face' marketing to increase brand/product awareness. Consumers see these brands as reliable and reputable while the smaller companies lose out due to lower budgets. Communication between the businesses and customers is important. Due to the growing changes and feedback from customers, we have listened and adapted by converting our range of sausages to gluten-free products. Other changes involve importing more gluten-free groceries and only working directly with suppliers exclusive to our brand to ensure the highest quality is retained.
What are the benefits of naturally-raised animals which are free from antibiotics, steroids, and hormone promoters?
Lee Kok Lam, owner, The Butcher's Kitchen
For many years, people have been consuming food filled with chemicals and carcinogens. We are starting to see how the effects are taking its toll on them, especially children as they get older. Children are growing resistant to antibiotics at an early age and younger people are at higher risk of getting cancer. By using hormone growth-free products, you avoid these 'passed-on' effects which become residual in your body.
How do you ensure your meats are traceable and sustainable?
We take provenance very seriously. By committing to strict standards, we only import from suppliers who are willing to show transparency in their farming methods, i.e not meddling with the natural food chain. Our team makes personal visits to the farms and authenticate them 'behind-the-scenes'. Only if their goals are aligned with our philosophy, will we then import their goods and products and sell them to our customers.
SHARE WITH FRIENDS:
TAGS: