Complete, Turnkey And Tailor-Made Solutions For Dairy Business
Wednesday, February 24th, 2021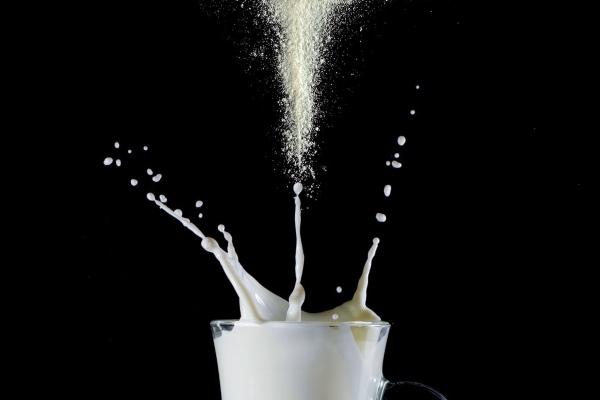 ICF & Welko grants quality, production efficiency and energy saving in full compliance with the strictest international standards
Milk is broadly acknowledged as a complete staple: nature created a unique way of feeding babies safely and completely, providing nutrients, proteins and essential fats in equal proportions. Yet, milk has a cardinal role also in adults' lives since it contains essential vitamins and mineral salts.
The only limitations to its use are to be connected to its own exceptional features: since this is a food rich in nutrients, it may well be attacked and contaminated by microorganism, pathogenic and not, and even when it undergoes thermal treatment, its life cannot be longer than six days for standard pasteurisation, and 25 days for ESL.
Moreover, since milk is also made of 90 percent water, volumes to be transported are relevant and transport itself may be expensive in economical and environmental terms. It follows that most consumers depend on local suppliers and fresh milk market is subject to substantially important variations.
UHT high-temperature treatment enables from the one hand to extend the shelf-life of the product, while from the other hand it reduces its vitamin content and changes its sensorial profile: UHT milk is characterised by so-called "cooked" taste, due to sugar caramelisation, volumes to be transported remain the same and therefore the problems connected to the consumption of fresh milk remain.
Thanks to spray drying, milk is more available in terms of geography and shelf-life: milk powder can be transported everywhere inexpensively, on account of its lower weight and volume, and then preserved up to two years while maintaining its nutritional and sensorial characteristics unaltered.
Increasing demand of special products (infant food, nutraceuticals, functional food) with special characteristics generates new challenges for plants manufacturers such as ICF & Welko: thanks to its extensive experience in processing plants for the food industry, especially for the dairy and beverage sectors, this company provides turnkey solutions for the production of any kind of milk powder while granting quality, production efficiency and energy saving, in full compliance with the strictest international hygiene, safety and environmental standards.
Owing to its background as an engineering company, ICF & Welko designs and builds tailor-made plants, offers utmost process flexibility, making use of all automation levels. It also provides technical, technological and engineering support by interacting with all the players of the dairy business, from well-known multinationals to small firms committed to competing in the market thanks to a winning idea or first-class product.
Making use of its widespread assistance network and partnerships, in any part of the world, ICF & Welko guarantees assistance within 24 hours from the request.
Its pride is customer's satisfaction, real and concrete, since most of its turnover consists of customers wanting to increase their production capacity, improve quality, diversify their investments by extending their product range.
Check these articles out:
Natural, Clean-Label Solutions For Beverages
Nutritional Trends During The Coronavirus Age
Euromed Milk Thistle Extract Investigated As A Treatment For COVID-19
GlobalData's Snapshot Of APAC Dairy And Milk Beverages Market
Are There Growth Opportunities For Plant-Based Beverages In Asia?
SHARE WITH FRIENDS:
TAGS: