Colouring Plant-Based Foods Naturally
Thursday, August 13th, 2020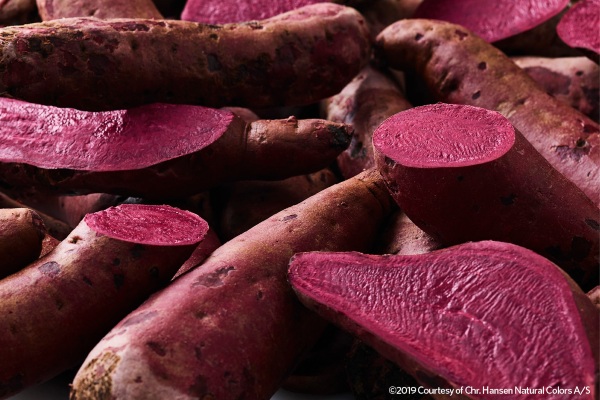 Colour plays a huge role in food since it impacts taste perception and purchase intent.  Similarly, our perception of aroma and flavour are also affected by both the hue and the intensity of the colour of the products we consume. 
The trend towards plant-based food is omnipresent. Concerns about health, environment and animal welfare are driving the trend towards plant-based protein.  Globally, the food industry is continuously introducing new plant-based meat and non-dairy products to the market.  Mintel GNPD's data shows that in Asia Pacific, food and beverage launches with a vegan or 'no animal ingredients' claim, has increased by more than 100 percent between 2015 and 2019.
Consumer concerns play an important role in these segments too, as consumers look to increase their consumption of plant-derived ingredients to achieve healthier and cleaner lifestyles. Without colour, however, plant proteins don't look tasty. 
This poses a challenge for manufacturers, since protein sources used, such as soy, pea and almonds, do not provide the colour associated with recognisable food like red-brown meat. In contrast, protein sources are mostly an unappealing grey-brown colour. Therefore, the use of colour is essential to meet customer expectations but various protein bases react differently to colour in terms of shade and stability.
Plant-Based Meat Analogues
Plant-based meat products are growing in popularity in Asia Pacific. Although still representing a small segment of the market, plant-based meats are gaining popularity not only in packaged foods, but also in the foodservice channel, with restaurants incorporating them into their food menu. In fact, Mintel GNPD has reported a 100 percent increase in the number of new launches of plant-based processed fish and meat products within Asia Pacific between 2015 and 2019.  
Base Colour Matters
The protein base used in plant-based meats significantly influences the final colour. For example, using the same natural colour, a pea protein gives a more orange-brownish colour compared to the protein blend of wheat/soy. As a result, a coloured burger patty based on wheat/soy protein looks more brownish than one coloured with pure pea protein. 
Besides burger patties, there are also many colouring options for plant-based emulsified sausage products. In order to achieve a typical pink scalded sausage colour, various options based on radish and sweet potato concentrate can be used to achieve the desired shade and adjusted in fine nuances. The Hansen sweet potato, which is 100 percent plant-based, provides a clean-label solution with no E-numbers and can help brands respond to the consumer trend towards vegetarian, vegan and natural food choices. Paprika is also well suited for this application.
Plant-Based Yoghurt: Soy Yoghurt
With the rise in the plant-based trend, there is also a significant increase in the number of plant-based yoghurt options on supermarket shelves.  However, the majority of them are still made in or imported from markets such as Australia, New Zealand and Japan. There remains an opportunity for local players to capitalise on the trend and capture new market share. 
To colour soy yoghurt, it is important to note that different fermented soy yoghurts have different background colours and textures. The background colour in each case influences the colour of the end product. A soy yoghurt with a low background colour gives a lighter overall impression than a soy yoghurt with a high background colour. 
In addition, the protein source used in each case can lead to the destabilisation of certain colour pigments, as is the case with soy yoghurt and anthocyanins. Anthocyanins are sensitive to the acidity level in the yoghurt, which can influence the final colour.  
To summarise, the background colour of plant-based foods differs significantly from the animal-based product they are trying to imitate, which explains why using colour is so important in these products. The ingredients used in the overall formulation can influence the colour and its stability.  However, good quality and appealing results can still be achieved with both natural colours and colouring foods.
Contributed by Chr. Hansen.
Check these articles out:
DuPont Unveils New Plant-Based Protein Nuggets
Nestlé Launches Plant Based Milo In Australia
Givaudan Unveils New Approach To Sugar Reduction And Satisfaction
Are There Growth Opportunities For Plant-Based Beverages In Asia?
The Challenges Of Meat Preservation And Shelf-Life Management In Today's Asian Market
Plant-Based Beverages: Global Scenario & Market Highlights
Roquette Improves Plant-Based Cuisine With New Ingredient
Healthy Ageing Solutions: Optimising Overall Health & Wellness To Lead An Active Lifestyle
AAK Partners With Good Food Institute India To Drive Plant-Based Innovations
SHARE WITH FRIENDS:
TAGS: