Colouring Foods For Future-Proof Product Development
Saturday, September 16th, 2017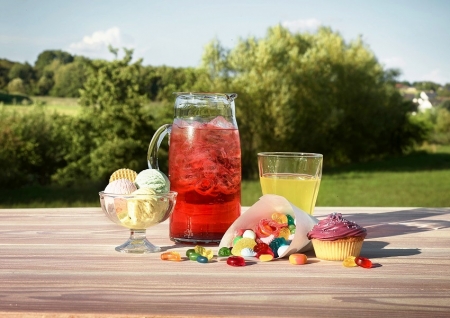 In food and beverages, colour plays a decisive role as it communicates taste, recognition and quality expectations. Colouring foods, or colours made from fruits, vegetables and edible plants can be used to give colour to a wide variety of applications. By Victor Foo, general manager, GNT Singapore Private Limited
"We eat with our eyes" is not just a saying. Seventy-five percent of the first visual assessment of a product is based on colour alone. However, it is not only the shade that determines whether a product finds its way into the shopping basket.
Consumers are becoming increasingly sensitive towards certain kinds of colourings: it is ranked very important or extremely important to 74 percent of Asians that a product is free from artificial colours and made with natural alternatives. This is the result of a global consumer survey that was conducted by market research institute TNS on behalf of the GNT Group.
Accordingly, more than four out of five people check the labels when shopping at the supermarket to see whether or not the ingredients meet their expectations. But how do they define natural colour?
Consumers Want Natural Food Colouring
Shoppers have a clear idea in mind: every second Asian expects natural food colourings to only originate from edible raw materials such as fruit and vegetables. Only 20 percent perceive colours made from substances such as insects or minerals to be truly natural. Synthetically made colours are deemed acceptable by only three percent.
These results clearly underline the growing interest of consumers in natural, plant-based ingredients. Food manufacturers should take this into account in order to conquer the coveted eye-level space on supermarket shelves.
A colour solution that meets the desires of today's health-conscious consumers to the fullest extent is colouring foods, naturally sourced coloured concentrates made exclusively from fruit, vegetables and edible plants.
For their manufacturing, only physical methods and water are used. In numerous processing stages, the ingredients are chopped, boiled, pressed and filtered. No artificial additives, chemicals or solvents are applied. This is what differentiates them from additive colorants, which can be made from plant or animal raw materials as well, like grape skin extract, betacarotene or carbon black. However, additive colorants are often manufactured with the use of solvents and chemicals which are not in line with consumer expectations for truly natural colourings.
Careful Selection Of Raw Materials
For colouring foods, the selection of the right seeds and the best raw materials is the key to success. The highest yield of colour can be achieved by growing varieties that are optimised for colour content. Therefore it would help if companies worked closely with contract farmers who only grow the varieties that have been proven effective.
Harvesting should be done at peak ripeness, when the colour of the respective fruit, vegetable or plant has developed to its optimum level. The entire process can be controlled and monitored by agronomists, and regularly performed extensive quality controls would ensure the best quality of the raw materials.
It should be noted that production of high-quality colour foods is time-sensitive, and all fresh material must be processed within 24 hours of harvest. After which, 95 percent of the residues can be utilised for livestock feed or in biogas plants, which would help to avoid waste as much as possible and make optimal use of the employed foods.
Clear Labels, Improved Brand Preference
Colouring foods fully match additive colours in terms of variety, stability, shelf-life and colour brilliance. Made from fruits and vegetables, they allow food and beverage manufacturers to achieve the desired colour shade and intensity for practically all categories of food. The possible applications extend from soft drinks and alcoholic beverages to confectionery, dairy and bakery products.
Another key advantage of naturally sourced colours, as compared to additive colorants, is their unambiguous declaration on the product's label: they can be labelled as "Colouring Food (concentrate of grapes)", for example, so consumers can easily understand that their natural origins. Also, originating from only fruits and vegetables, they are suitable for vegetarian, vegan, kosher and halal products.
Further, by communicating this natural origin clearly on the label, food and beverage manufacturers can gain a major edge over their competitors; the front-of-pack claims can increase brand preference even when a price increase is applied.
According to GNT's study, the brand preference for a particular product rose by 18.2 percent among Asian consumers when "with Colouring Foods" was used as the front of pack claim. The well-known claim "no artificial colours" had a larger impact on brand preference by 24.7 percent on average.
The largest impact, however, was caused by "coloured with fruit and vegetables." This claim explicitly states the plant-based ingredients used for colouring and thereby communicates clearly and positively. It imparts the clear benefit of having "no artificial colours" as well as positive product characteristics such as "is healthy", "is safe" or "is 100 percent naturally produced". Therefore, it has created an average uplift in brand preference of 40 percent in Asia.
Individually Tailored Solutions For Any Application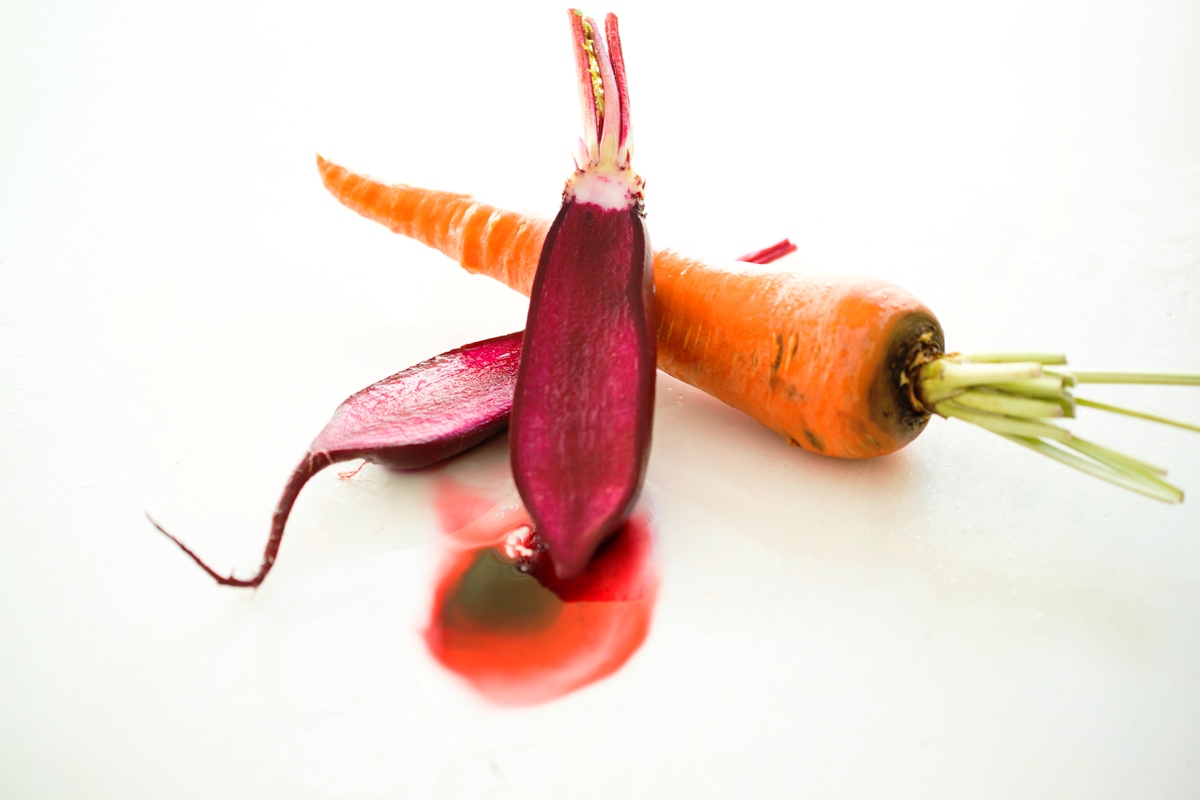 In the last stage of production, the concentrates can be mixed and precisely tailored to the individual needs of customers. To achieve the exact colour shade and intensity for any application, a proprietary procedure of mixing different raw materials is used.
This individualised support is important because even though these naturally sourced colours are simple and uncomplicated to handle, each application has its own challenges. Due to the individual properties of each product, a completely different recipe might be needed for the same colour in a different product.
For food and beverages, there are numerous factors that influence storage and light stability. These include minerals or vitamins, flavours or the mixing ratio of the individual components and, not least, the pH value.
A colour's stability will also depend on the packaging, the possible effects of oxidation and, of course, on the climatic conditions in the country where the end products are being sold. Once all the requisite parameters have been checked, the right colour concentrate for the specific application is selected from the product portfolio, or a customised solution is provided.
Future-Proof Product Concepts
There is an enormous potential for and growing importance of naturally sourced colours and the corresponding front of pack claims. The way that these natural colours meet consumer demands make them the ideal colour solution to make food and beverage products future-proof—without having to compromise on colour brilliance, stability, shelf life or variety.
Food manufacturers increasingly recognise the importance of natural, plant-based colours. In Asia, the number of new product developments with natural food colours was 42 percent higher in 2015 than back in 2011. There is a rethink going on within the industry. Food colours with natural origins are expected to become the industry standard within the next few years.
SHARE WITH FRIENDS:
TAGS: