Colourfully Natural
Monday, September 11th, 2017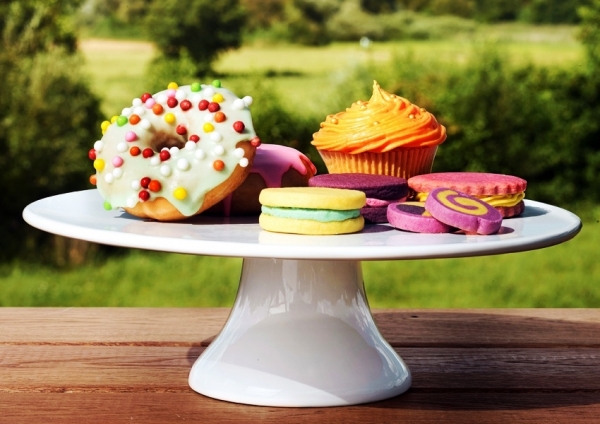 Asian consumers wish for colourful but natural food and beverages, revealed a global survey. Besides this, what else should food and beverage manufacturers take note of and expect for the future? By Victor Foo, general manager, GNT Singapore.
All over the world people's priorities concerning their personal diet and food in general have been changing for the past years—shifting to an increasing demand for more natural food and beverages.
The health and fitness trend has been spreading around the world. Due to the internet and it being available all the time via mobile devices, information on the possible impacts of certain ingredients on a person's well-being is available anywhere at any time.
Based on this information, consumers check products' labels during shopping and are increasingly critical in evaluating artificial additives. In fact, a recent global survey by TNS on behalf of GNT discovered that 68 percent of consumers worldwide deliberately choose healthier product options at supermarkets. In China, Indonesia and Thailand this accounts for as much as 85 percent of consumers.
But how do consumers define naturalness? Are there any regional differences? What additives are at the top of the blacklist?
It is important for food and beverage manufacturers to know the answers to these questions and to understand their customers' buying decisions to stay in favour with them in the future.
Delving Into Asia
In order to find answers to these questions and as well as to unveil the true scope of the ongoing trend towards more naturalness, the GNT Group commissioned market research institute TNS with a comprehensive survey.
Based on interviews with more than 5,000 people aged between 18 and 70, the study provided detailed insights into how consumers in 10 countries—Brazil, China, France, Germany, Indonesia, Poland, Spain, Thailand, UK and US— evaluate specific product characteristics and assess labels and food claims. Furthermore, the results revealed customers' expectations on foodstuff.
The study's findings shed light on how these aspects influence purchasing decisions and price acceptance. Four product categories received special attention: soft drinks, yoghurt, confectionery and ice cream. The latter two were of special interest in China, Indonesia and Thailand.
Eating Habits
Initial valuable information on consumers' needs was obtained by analysing their general eating habits. The results showed that for the majority of people, healthy food and beverages are an essential part of everyday life. In fact, more than two-thirds (67 percent) stated that they put particular attention to a balanced diet. In Asia, this is the case with 73 percent of participants.
Throughout the survey five different consumer types were identified. These were distributed differently around the globe and have somewhat different priorities with regard to their diet. However, they had one thing in common: naturalness is a very important factor to all of them.
Dietary Concerns
In China, Indonesia and Thailand the majority of consumers (66 percent) belong to the so-called 'Busy Health Seekers' group—this is as opposed to the 23 percent recorded in Europe and the Americas. This consumer type is very concerned about diet and is very careful about what to eat and what not to eat. Consequently, 89 percent of the interviewees try to buy products that only contain healthy ingredients.
At the same time, this keen interest in natural food has to be reconciled with a hectic lifestyle involving numerous obligations. Most of these people do not have the time or the requisite information to engage in detail with foods and their ingredients.
The second largest group (12 percent) in Asia are the 'Caring Parents'. Their role as parents motivates them to opt for a healthy diet. Out of concern for their children and in order to be a good role model, they attach particular importance to healthy, natural foods and beverages.
This consumer type is nearly equally spread around the rest of the world. In Europe and the Americas, this category accounts for 11 percent of the consumers.
Labels Under Scrutiny
Although Asians often do not have a lot of time to spend on shopping, 80 percent of them still check the product label to find healthy food and beverages. To be able to make a substantiated purchase decision, consumers need clear and understandable product labelling.
However, when looking at a label, they do not evaluate every component of a product individually. Especially when the given information is excessive and hard to understand, they will resort to a method of elimination and scan the label for certain ingredients they personally avoid.
The survey revealed that preservatives, artificial colours and artificial additives in general are at the top of the blacklist for Asian consumers. A large majority (80 percent) specifically exclude products with such ingredients from their diet.
Credible Claims Drive Buying Decisions
Apart from the blacklisted ingredients, there are characteristics in packaging which instead have a positive effect on the purchase decision. Overall, Asian consumers prefer clear messages on the front of the packaging.
Formulations such as 'No…' and 'Free from…' have great influence on their purchasing decision, said 78 percent of survey participants. For instance, if a product claims to be 'free from artificial colours' or to contain 'no artificial colours', Asian shoppers would likely prefer it.
Colour is a key factor in the evaluation of a product. About 75 percent of the first visual assessment is on colour alone. The reason is simple: we eat with our eyes. The brain has connected certain flavours to certain colours, such as cherry or strawberry to red or a slight pink. This means that often the colour decides what consumers expect the product to taste like and whether it finds its way into the shopping basket or not.
The study hence investigated the credibility of different claims especially on colouring ingredients. Results showed that the claims for 'no artificial colours' (29 percent) and 'only coloured with fruit and vegetables' (24 percent) are considered most credible in China, Indonesia and Thailand.
Similarly, 'no artificial colours' is also considered to be the most trustworthy claim in Europe, Brazil and the USA (33 percent). It can therefore be deemed that when a product carries one of these claims, people trust that it is safe, naturally produced and does not contain any artificial colours.
In fact, according to customers' opinions 'coloured with fruit and vegetables' implies that the product's colour is solely and completely obtained from edible raw materials.
Colouring Foods
The survey results clearly demonstrate that the time when consumers purchased and consumed food products without regard to what they contain and how they are produced is over. Therefore it becomes even more important for manufacturers to choose the right ingredients for their products. At the same time, they have to make sure that their products look interesting and appealing to consumers.
Consequently, many manufacturers are opting for Colouring Foods since they offer crucial advantages—these colouring concentrates are made exclusively from fruits, vegetables and edible plants and are processed by gentle physical methods without using any chemical solvents. Hence, they are simply colour foods without having any impact on taste, texture, or mouthfeel on the final product.
Another key advantage is their unambiguous declaration on the product's label—since they are classified as ingredients, colouring concentrates can simply be labelled as such: 'Colouring Food (concentrate of pumpkin, elderberries)' for example.
Future Expectations
Due to the changes in consumers' attitudes and preferences, the demand for colouring concentrates continues to show significant growth. Also, new markets such as Asia and South America are developing an increasing interest.
Today, 25 billion food servings are already coloured with concentrates annually, and this figure is expected to continue to grow. Given the latest consumer trends, colouring concentrates are most likely evolve into the industry's standard within the next few years.
SHARE WITH FRIENDS:
TAGS: