Chinese Infant Formula Market Focuses On High-Quality Ingredients
Monday, December 4th, 2017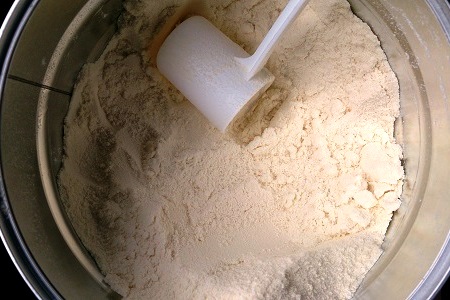 Demand for infant formula in China is increasing, providing an opportune market for manufacturers. Governed by strict new regulations and increasing consumer demand for safe and beneficial ingredients, manufacturers should look to high-quality ingredients. By Dr Sigalit Zchut, chief scientist, Advanced Lipids
If you had to name the point when everything changed for China's Infant Formula market, it would be June 2016.
On the first day of the month, the state body that controls product accreditation updated the list of registered imported infant formula producers, suspending some big names in the process. The following week, the country's Food and Drug Administration (CFDA) released the long-awaited Regulations on the Administration for Infant Formula. Every enterprise, wherever based, would be limited to three brands and nine formulations.
The new rules have affected both domestic and overseas formula companies alike. Some major international brands were even among those suspended from selling formula in China. Others blamed the regulations for loss of revenues and falling share values. To this day, there are thousands of different infant formula brands operating in China, but the number is expected to fall sharply.
Opportunities Amidst Clamping Regulations
However, recent signs should give overseas manufacturers cause for optimism. The CFDA has just announced the first wave of companies to pass its new registration programme. Of the 390 formulations that have been approved, 47 are international. Meanwhile, New Zealand's a2 Milk, which is confident of winning approval, has announced that its net profits for the first half of 2017 have roughly tripled, driven in part by demand for formula in China.
This is partly because the favourable demographic backdrop that has helped make China's formula market the biggest in the world continues to exist. The sheer size of the country's population—1.3 billion—and its birth rate represent obvious opportunities for infant formula manufacturers. On average China has imported more than one million metric tons of milk powder annually in the past five years. Infant formula imports to China in the first half of 2016 were worth US$2.1 billion.
Why? In part it is because Chinese culture values babies extremely highly—financially as well as emotionally. In some respects, this is a legacy of the country's one-child policy which was introduced in the 1970s in an attempt to curb population growth. As one commentator has put it, the Chinese parent greatly values his solitary child because of the 'major investment' and 'national resource' that he or she represents.
It follows then that significant amounts of money are devoted to children—families invest between nine and 11 percent of their income on their offspring, much of it on formula. Parents of a child aged between 13 months and two years spend an average of RMB844 (US$127) on formula every month.
But it's not just parents who look after the children— another clue to the importance of formula. There's a popular saying in China that "it takes six adults to raise one child", reflecting the importance of the role played by other family members, particularly grandparents.
Last year, however, the single child policy became a two-child policy, sparking a mini baby boom. In the first half of 2016, 8.31 million new-borns were registered nationally. And of those, 44.7 percent were second children—up from 37.9 percent for the whole of 2015 and the highest since the one-child policy was introduced.
In December, the deputy director of China's National Health and Family Planning Commission, said the number of births in 2016 would likely be around 17.5 million—5.7 percent higher than in 2015.
According to some predictions, the higher birth rate could see the Chinese population peaking at 1.45 billion by 2029 (180 million higher than the projected figure had the one-child policy remained in place) and the workforce growing by 30 million. In the shorter term, one of the effects has been a 'birth traffic jam', with families racing against biological clocks to take advantage of the policy.
Capitalising On Success Factors
These demographic changes mean the Chinese market is still very favourable, but how can manufacturers achieve success in the newly reformed market? The key, we believe, is to stay focused on quality.
Firstly, there is new emphasis on standards and scientifically substantiated differentiation. Companies applying for registration have to be able to prove the claims they make on their labels, and nutritional composition must be listed in accordance with national safety standards. Exaggerated or non-scientific statements about health benefits are not allowed.
Secondly, quality was already becoming increasingly important, even before the market reforms. The country's super-premium segment is growing: in 2013, it accounted for 14 percent of the formula sold in Chinese baby specialty stores. By 2014 that had grown to 18 percent.
Recent research offers some fascinating insights into what's going through the mind of the Chinese mother buying formula for her child. UBM conducted a detailed analysis based on a survey of 3,300 Chinese mums (of children up to 2-3 years) and mums-to-be (about five months pregnant). They were presented with a range of factors and asked which they considered important when shopping for formula.
By far the two most important factors were nutritional benefits, followed by safety—both chosen by around half of the survey respondents. By contrast, much less importance was placed on price, which was picked by only 17 percent and ranked only 10th on the list, behind considerations such as place of origin, raw materials and taste.
Also of note was the fact that brand was important to little more than a quarter (27 percent) of the women surveyed. Like their counterparts in other countries, Chinese mums choosing infant formula seem to display little loyalty to any one product. In fact, brand seems to be becoming less important for consumers: between 2013 and 2014, it dropped from the second highest priority to the fifth, identified as important by little more than a quarter of the parents surveyed. For the youngest mothers—those born in the '90s—it was even less of a consideration. Packaging only influenced four percent.
A further interesting trend was the emergence of 'organic' as an influencing factor, which rose to become the third most important consideration, perhaps reflecting growing concerns about the environment among Chinese consumers. Similarly, when asked about food products for children generally, 'eco-friendliness' rose from 10th to 3rd place between 2013 and 2014.
The Search Is On For High-Quality Ingredients
Overall, the research provides a snapshot of society where an expanding middle class has more and more spending power, and where consumerism is increasingly dominant. Yet this hasn't created a scenario where brand matters more—instead properties that relate to quality are becoming more important.
All of these point to the importance of including highquality ingredients in infant formula sold in China. One such ingredient is the bioactive ingredient, SN2-palmitate, which is also known as OPO. As many Chinese parents know, OPO is clinically proven to be different from standard vegetable oil. It offers a range of benefits for infants and their parents, including softer stools and better fat and calcium absorption.
It also helps babies sleep more and cry less. One recent clinical study looked at 171 healthy term infants. One group was fed formula containing SN2-palmitate while the second was fed a control formula; and a third group of breastfed infants was included for reference.
Patterns of both crying and sleep differed significantly between the two formula-fed groups. The breast-fed babies, and those fed on the formula containing SN2-palmitate, had fewer crying episodes than the babies fed on standard formula. The duration of their crying was also shorter. Furthermore, the infants fed on formula containing SN2- palmitate enjoyed longer average sleep duration than those fed on standard formula.
Breast-feeding will always be the gold standard. However, by mimicking the fatty acid structure of breast milk, SN2-palmitate achieves many of the same benefits in formula. In China's tougher market, where quality is not only sought by consumers but also demanded by authorities, the inclusion of OPO ingredients could be an important key to success for all infant formula manufacturers.
SHARE WITH FRIENDS:
TAGS: