Case-Study: Co-Packer Opts For Dry Aseptics
Tuesday, October 10th, 2017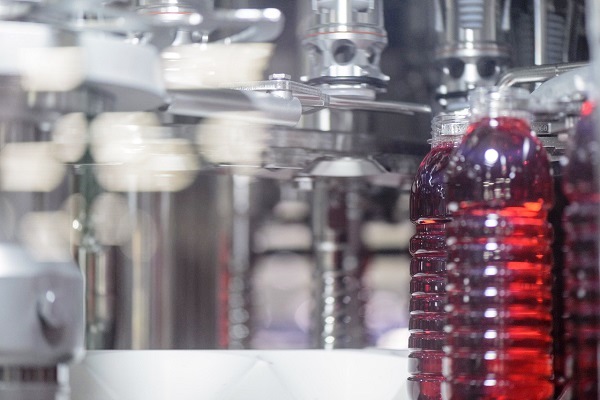 For its filling operation, Koning Drinks prioritises flexibility, safety, dependability, and top quality—which is why they opted for a dry aseptic line from Krones to improve their operations. By Fritz Roels, Krones Belgium
Juices, soft drinks, cider, beer, wine and spirits—basically everything except milk and clear water—that is the highly diversified range of products made by Konings for other beverage companies. The Belgian contract-filling firm has about a dozen key accounts, for which it is something like a one-stop shop. The company handles either the entire beverage production and filling operations, or it just the filling process for drinks as a co-packer.
In a preliminary stage, the company also processes apples and pears at its main facility in Zonhoven, and ferments these to make ciders. After these have been produced, they are stored in a warehouse with space for 20,000 pallets.
Ten years ago, the founder's family sold Konings—and the four new owners then changed over the company's structure with purposeful rigour step by step. Their intention for the company included: doing entirely without house brands in the future, so as to be able to offer its contract-filling services more independently; expanding into a producer of and filling company for any kind of beverage; establishing long-term alliances instead of short-term contracts; and upgrading its product portfolio by deploying new technologies.
From Wet To Dry-Aseptics
In four facilities at Konings, filling lines are up and running for returnable and non-returnable glass bottles, cans, cartons and PET containers. It is the sensitive juices, in particular, that demand gentle production and filling processes: in the English plant, wet-aseptics were already being used, and in the Dutch town of Breda two of these PET lines had likewise been running. But firstly no blow-moulder had been integrated into them there, and secondly the sterilisation rate was a mere log 4. This means that it was only possible to fill beverages in the cold chain.
To be able to guarantee absolutely safe filling for all its customers' sensitive beverages in future without adding any preservatives, the company decided to start using a dry-aseptic process from then on.
Luc Nulens, one of the four proprietors of Konings Drinks and its managing director, explains: "The advantages offered by dry sterilisation are obvious. Thanks to the high sterilisation rate of log 6, it's possible to market the beverages outside the cold chain even when no preservatives are added. With the CIP/SIP cleaning procedure, format change-over times are significantly shorter. And the consumption of energy, and processing and operating materials—meaning electricity, water, air and peroxides—is reduced."
Lightweight PET Container Newly Developed
It was precisely for these reasons that Konings invested in a line from Krones, who was their turnkey vendor and supplied the process technology involved as well, i.e. CIP and the product UHT system. Konings also installed a stretch blow-moulder for the first time here.
The new line has been up and running since January 2017, and includes a PET-Asept D aseptic block. It handles fruit juice, flavoured water, a whey-based soft drink, and a vitamin-enriched water. The latter had hitherto been hot-filled in Ireland in a 0.5-litre bottle weighing 27 g. Together with Krones, the company has now developed a similar-looking container weighing a mere 22 g. Thanks to aseptic filling, too, the best-before period has meanwhile be extended from six to nine months.
Dry, Sterile, Efficacious
The dry aseptic filling process makes for absolutely safe filling of sensitive beverages without adding any preservatives. The sterilising agent used is gaseous hydrogen peroxide, which flows into the still-warm PET containers directly before they are filled. Thanks to this dry sterilisation process, the production operation does not consume a single drop of water, and can manage entirely without treating chemicals and generating sterile water.
The dry-aseptic line offers the company maximised flexibility as far as format changeovers are concerned, commented Mr Nulens. This can be meaningfully quantified, as a format change-over routine, including CIP/SIP cleaning, now takes 2.5 hours; in comparison, it can take up to 12 hours for wet-aseptics.
Konings calculates 30 minutes for a product change-over pure and simple, without intermediate flushing, and the figure is a mere 10 minutes when the only thing required between two different products is to drain the pipes. They schedule one format changeover per day on average, and one product change-over roughly every eight hours.
Extended Shelf-Life
The new container is coated with an oxygen barrier. So as to guarantee an extended shelf-life, the company is purposefully reducing the product's oxygen content. To start with, water is deaerated down to less than 0.5 mg per litre. It is then put in interim storage in a sterile container with a nitrogen overlay, and finally treated with nitrogen during filling. Here, the empty bottle is pressurised with nitrogen, thus preventing a vacuum in the container after filling which would deform it.
Thanks to the new dry aseptic line, the company has succeeded in tapping a new line of business. In future, the company can fill sensitive beverages without preservatives that don't need to be kept in the cold chain.
SHARE WITH FRIENDS:
TAGS: