Cargill: Investing In Local Specialty Starch Production Facilities To Support F&B Growth In Asia
Friday, September 22nd, 2017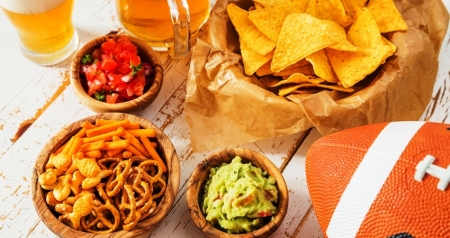 Cargill, leading provider of food, agricultural and industrial ingredients, has announced that it will be investing in a number of key specialty starch projects in the Asia Pacific region.
Increasing Access To Modified Starches
One of the world's largest corn milling companies, Cargill aims to leverage on its cutting-edge starch modification technologies and will set up a modified starch facility in China. This facility will serve Cargill's Asian customers and provide them with a range of specialty starch solutions to increase the stability of soups, sauces and dairy products.
An essential ingredient in most food and beverage applications, be it bakery, salad dressing and sauces or dairy products and snacks, specialty starches allow manufacturers to develop new and novel textures, manage stability and create new 'on trend' recipes without compromising on consumer quality.
Having a reliable local source of specialty starches means manufacturers can innovate with confidence as they will have access to the widest range of high performance starches from within the region.
First To Produce Cold Water Swelling Starches Locally
Cargill will also be the first company globally to produce cold water swelling starches in the Asia region. Leading the way in Asia, this investment commitment will enable significant potential innovation and future application in the local food and beverage industry.
Cold water swelling starches are the 'best in class' instant starch solutions that bring improved viscosity and texture stability, better dispersibility, and more flexibility in processing than other instant starches. They are ideal for bakery products, bakery fillings, coatings, cold prepared dairy and convenience products, and can bring enhanced indulgence and excitement to food and beverage products.
A cost effective and superior solution, cold water swelling starches are the versatile choice for food manufacturers.
CEO of Cargill Asia Pacific Peter van Deursen said, "Cargill has an established network in the Asian region, and as our global network of specialty starch assets continue to grow and expand, we must evolve alongside our partners and continue provide innovative, on-trend solutions for our customers.
"These series of strategic investments will help us bring this vision to life, reinforce Cargill's leadership in the growing APAC market, and also demonstrate our commitment to always helping local communities and manufacturers grow and thrive with us."
He added: "We aim to be the most trusted partner in food, agriculture and nutrition by delivering sustainable solutions that help our customers nourish the world."
SHARE WITH FRIENDS:
TAGS: