Cardiovascular Health Positioning To Take Off In Asia Pacific
Thursday, September 21st, 2017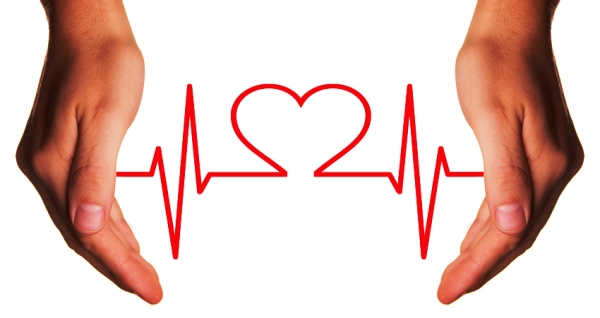 With increasing consumer awareness for health and wellness products, and trends seen from the more mature markets of US and Europe, the markets of Asia Pacific have great potential for products positioned to improve and maintain cardiovascular health. By Maria Mascaraque, research associate- health and wellness, Euromonitor International
According to the World Health Organisation (WHO), 17.5 million people die every year from cardiovascular disease (CVD), which accounts for 31 percent of all deaths worldwide. This makes CVD the number one cause of death globally. Some areas of Asia Pacific show particularly high rates of premature death provoked by ischemic heart disease and stroke.
However, there is possibility for prevention for the majority of CVDs based on addressing behavioural risk factors like tobacco use, physical inactivity, excessive consumption of alcohol and unhealthy diets. With regards to the foods and beverages arena, this gives manufacturers opportunities to develop products targeting cardiovascular health, which is valued at US$7.0 billion globally in 2016.
While regions like North America and Western Europe already have a wide range of products tackling CVD, they have not yet taken off in Asia Pacific. The region is shouting out for new product development in an attempt to improve diets as a poor diet is a key cause of cardiovascular disease; this is expected to happen in the next few years.
Different Products But The Same Purpose
Despite Asia Pacific being a region with high incidence of CVD, sales of cardiovascular health-positioned foods and beverages are not high. They are valued at US$194 million in 2016, accounting for just three percent of global sales of these products.
Sales mainly come from three countries—South Korea, Japan and Taiwan—and it is interesting to see that the products positioned to target cardiovascular health in each of these countries are different.
Meat And Seafood Are Key In South Korea
In South Korea, sales are valued at US$80 million in 2016, of which 97 percent comes from reduced salt shelf-stable meat, seafood, and fruit and vegetables. These recorded a five percent compound annual growth rate (CAGR) over the review period (2011-2016).
Salt reduction is key in cardiovascular health-positioned products as high salt consumption is associated with increased blood pressure and therefore increased risk of heart disease and stroke.
There are increasingly more premium products in the country which are able to replace mainly fresh meat and seafood. These include those free from artificial or chemical ingredients, new ingredients in canned meat and seafood (offering more balanced nutrition), as well as reduced-salt meat; all of which are key products targeting cardiovascular health.
This is also in line with the growing popularity of HMR plans in South Korea—diet plans by a company in the US specialising in weight loss and weight management, which are designed to help people lose weight quickly through structured diets and physical activity, with the aim of changing their lifestyles.
HMR products—specially formulated shakes, entrees, cereals, soups and bars—are growing in South Korea, and this has resulted in more consumers looking for convenience and enjoying processed meat and seafood without having to prepare products at home. Such health-conscious consumers are also a good target for cardiovascular health-positioned products.
Japan Focuses On Fortified Margarine
In the case of Japan, it mostly sees cardiovascular prime positioning in foods with high oil and fat content. Functional margarine and spreads targeting this positioning are valued at US$62 million in 2016, accounting for 99 percent of total cardiovascular health-positioning sales in the country, with the remaining one percent coming from reduced salt margarine and spreads.
The focus here is more related to the use of functional ingredients with cardiovascular health benefits rather than reducing sodium levels or saturated fats.
In order to do that, there are margarines in the Japanese market that have been fortified with plant sterols. These are naturally found in plants and have a similar structure to cholesterol, with cholesterol-lowering effects. This is the case of Rama from Unilever, which is available in many other countries and advertised for its cardiovascular health benefits, targeting mature consumers.
There is also a focus on other high fat content products fortified with functional ingredients that claim to have cardiovascular benefits in Japan. This is seen in products like Kewpie's Defe mayonnaise which is fortified with plant sterols and has a 50 percent reduction in calories, and Yakult's Pretio which is a drinking yoghurt designed to reduce blood pressure thanks to its Gama-aminobutyric acid (GABA) content.
With the latter, it brings down blood pressure by relaxing arterial and venous muscles, meaning that muscle contractions are prevented, helping blood to flow better through veins and arteries. Also, Pokka Sapporo Food and Beverage Limited has soy yoghurt in the market, and claims that its soy protein content helps to reduce cholesterol levels.
Fortification with key functional ingredients appears to be becoming more popular. However, omega-3 does not seem to be big news in Japan in particular, nor in Asia Pacific overall. This is the opposite of what is happening in the Western world, where, for example, Smart Balance margarine fortified with omega-3 is very popular in the US. This suggests that this is something that could be explored in Asia Pacific as well.
Soy Sauce Is The Target In Taiwan
In Taiwan, cardiovascular health-positioned products are valued at US$26 million in 2016, with the majority of sales (70 percent) coming from reduced salt sauces, dressings and condiments. Table sauces remain the most popular product type within sauces, dressings and condiments overall in 2016, holding a retail volume share of 40 percent.
The popularity of soy sauces in the country is boosted by active product development and a wide variety of flavours and product types being offered, which cater to different cooking purposes and changing cooking habits.
One of the main developments is increasing availability of soy sauce products for use when steaming fish, stewing pork and frying vegetables, with different formulas and sodium levels on offer; these are the main ones focused on tackling cardiovascular health problems.
In addition, Taiwanese consumers are becoming more interested in oats as they have cholesterol-lowering properties. There are already oats-based products in Taiwan which use this as a selling point. One example is Quaker's oats drinks that contain sufficient soluble fibre (beta glucans) to meet the oats-reducing cholesterol claim.
Indirect Targeting For Singapore
epSos.de
Despite developments in these countries, cardiovascular health is still an emerging prime positioning in Asia Pacific as more attention is currently being paid to general wellbeing and digestive health, followed closely by weight management and free from products.
There are products in Asia Pacific that are not mainly cardiovascular health-positioned but could also benefit it. Singapore, for instance, only sees limited sales of products with a cardiovascular health positioning, valued at just US$4 million in 2016.
However, such products showed 13 percent growth over the review period, mainly fuelled by the likes of Marigold HL milk with plant sterols, which has been aggressively promoted in 2016, even though the brand has been around for a couple of years now. This product is also low in fat and lactose, fortified with nine vitamins, and high in calcium.
Singapore has also seen new product launches in 2016 that do not target cardiovascular health but have benefits related to it. Magnolia Plus Oats Lo-Fat Hi-Cal Milk for example, is an oat-based milk launched in July 2016. It is positioned for general wellbeing and contains beta-glucan, which is in line with the trend already mentioned in Taiwan towards oats-based products, making this milk a good candidate for targeting cardiovascular health as well.
Another new product in the country is the bread loaf Sunshine Smart-Carb Low GI, which is positioned for weight management and launched in April 2016. It contains vitamin B and iron, but its main claim is based on its 90 percent wholegrain content, with soluble fibres. As high-fibre products have been shown to have beneficial effects on cardiovascular health, this is again a good example of cross benefits between different positionings.
Asia Pacific Needs Cardiovascular Health Action
There are still a number of countries in Asia Pacific where cardiovascular health-positioned products have not yet achieved noteworthy sales, like China, alongside Hong Kong, Indonesia, Thailand and Vietnam.
In the case of China, it is perhaps odd that there have not been cardiovascular health developments as it has the world's second largest sales of health and wellness products after the US in 2016. The country also saw the most dynamic performance in this area over the review period when health and wellness value sales increased by 77 percent.
It is only a matter of time before cardiovascular health-positioned foods and beverages take off in China, and there is definitely a need for these types of products, as cardiovascular disease is the leading cause of death in China, accounting for 40 percent of all deaths (or three million annually.)
There is, thus, plenty of opportunity for the food industry to step into the breach. Euromonitor International data show that, over 2011-2016, health and wellness (HW) yoghurt in China saw value sales increase by 213 percent, value sales of HW cow's milk increased by 155 percent and those of HW oils and fats grew by 104 percent; all of these are products that could easily be fortified with cardiovascular health ingredients.
Consumer interest in health and wellness is clearly evident in these categories and cardiovascular-positioned products are thus likely to find a good consumer reception, as long as they are coupled with effective consumer education campaigns aimed at their key target groups.
Countries like China and other Asia Pacific ones with no visible sales of these products should follow in the footsteps of South Korea, Japan and Taiwan. New product developments under this positioning can help to reduce blood pressure and cholesterol, which helps to manage cardiovascular diseases.
This positioning is predicted to show great potential over the forecast period, with expected constant 2016 value growth of 10 percent over 2016-2021, recovering from its 22 percent decline over the review period, creating interesting business opportunities for manufacturers.
SHARE WITH FRIENDS:
TAGS: