Building A Healthier Future
Wednesday, September 13th, 2017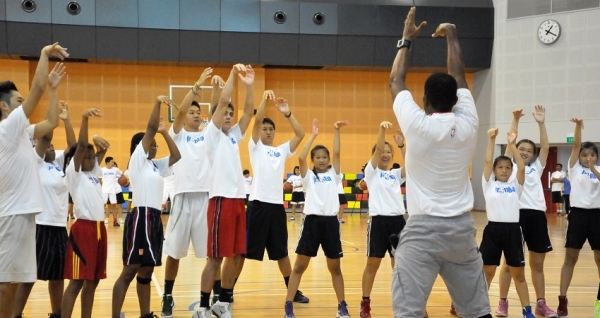 Malnutrition, including both undernutrition and overnutrition, is not an issue that can be tackled by any party on its own. Instead, it requires a concerted effort from various stakeholders to deliver the message and as it turns out, investing in such initiatives make business sense as well. By Ada Wong, head of public affairs and communications, Asia, FrieslandCampina
The double burden of malnutrition—undernutrition and overnutrition—is a growing problem that poses challenges to the world's public health system with damaging effects to social and economic development.
Undernutrition contributes to about a third of all child deaths and about 104 million children worldwide are underweight. In addition, more than 162 million children under five years of age are stunted.
Conversely, overweight and obesity kill more people than underweight worldwide. Obesity, one of the leading causes of the growth of non-communicable diseases, claims an estimated 8.5 million lives annually in the Southeast Asia region alone. Its global economic impact amounts to about US$2 trillion a year, which is equivalent to 2.8 percent of global GDP.
Physical inactivity is also found to be the fourth leading cause of deaths globally. However, the majority of these deaths are preventable. In 2010, the World Health Organization emphasised in its report on non-communicable diseases that synergies across all sectors would provide foundation for positive change to this pressing social issue.
Why should food and beverage companies have a stake in public health?
Businesses now operate in a dynamic system and in this global context, interface with a matrix of challenges and opportunities that directly or indirectly affect the business.
Recognising the interconnectedness of the global business dynamics, companies are increasingly expanding their business strategies to include social and product innovation and sustainability. They are also extending their reach to new consumer class in emerging developing markets.
There is an increasing overlap between these business interests and food/nutrition security, and these overlaps create opportunities for alignment of interests and cooperation.
Being Part Of The Solution
The challenges of nutrition, food and health cannot be overcome unilaterally. Food and beverage companies are not—and cannot be—the solution to this health epidemic. They are, however, part of the solution.
These businesses can leverage on their expertise and core competencies, in terms of industry, nutrition and even research and development, that other players in the chain may lack.
To combat undernutrition, for example, global health organisations have enlisted the assistance of private food companies in providing fortified foods. It is estimated that about two million people worldwide lack access to suffer from micronutrient deficiency.
In addition, while companies have invested individual efforts, they cannot act alone. For any prevention or intervention programme to be effective, a collective and collaborative effort among multiple stakeholders in both private and public sectors is required.
Industry Wide Action
Working groups such as the Food Industry Asia (FIA) are industry wide coalition of food and beverage companies that work together toward solutions.
In Singapore, for instance, a group of 14 leading food and beverage companies from FIA have pledged to change the way they advertise to children. The Responsible Advertising to Children Pledge is the first of its kind in Singapore and forms part of an ongoing commitment by the food and beverage industry to support healthy and active lifestyles.
At the same time, regulators, authorities, healthcare professionals, civil society work together with food companies to review and set standards, policies and regulation that seeks to first and foremost protect consumers' health and well-being.
Intervention programs such as community-based nutrition education or health awareness drives have proven to be effective ways of engagement. There have been in recent years, concerted efforts by industry and governments to bring health program to both urban and rural communities. Workplace programmes that promote employees' health and well-being is one such avenue.
Amplifying Reach & Scale
Food and beverage companies, especially multinationals with presence across geographies, have the resources and capabilities to scale programmes and create greater impact.
However, partnerships with government bodies, research institutes, rural communities and their leaders, parents, educators, civil society, associations and retailers are critical in in the public education drive to increase awareness in adopting a healthier and active lifestyle.
By engaging multiple stakeholders along the value chain, programmes would be able to amplify the potential reach—especially to populations that would otherwise be inaccessible.
For example, FrieslandCampina has leveraged on its presence in several markets in Southeast Asia to conduct the first-ever region-wide nutrition survey South-East Asia Nutrition Survey (SEANUTS) in 2012. The survey gathered the bio statistics and nutritional profile of 16,744 children under 12 years of age in Malaysia, Indonesia, Thailand and Vietnam, and is used to initiate discussions with key stakeholders that can have an impact on the business, industry and society.
Inspired by the results of the survey, the advocacy campaign, Drink.Move.BeStrong, was launched in these four markets to encourage children in the region to adopt a healthy and active lifestyle. The private-public partnership has been crucial in getting the message out to more than 8,000 school children.
The Business Case
What is good for society is also good for business. Companies now understand that taking a longer term view and investing in a broader strategy, instead of purely focusing on short term financial returns, makes for longer term, sustainable success.
Some of the benefits for businesses include:
New market and product development that is commercially viable or has the prospect of becoming profitable with market expansion and economies of scale
Stimulating innovation with the company
Reputation management and building positive brand value by being associated with efforts to improve health and nutrition
Strengthen community and government relations
By investing in initiatives that have impact on society, companies create value for the communities in which they operate. The goodwill generated through companies' genuine interest in local population strengthens government and community relations, and ultimately secures the companies' license to operate.
Cultivating public-private partnerships is critical in the success of any business and social development aspirations. Creating shared value is at the core of these partnerships where achieving sustainable growth and optimising value for the communities businesses serve go hand in hand.
SHARE WITH FRIENDS:
TAGS: