Branding Through The Right Form Factor
Monday, September 18th, 2017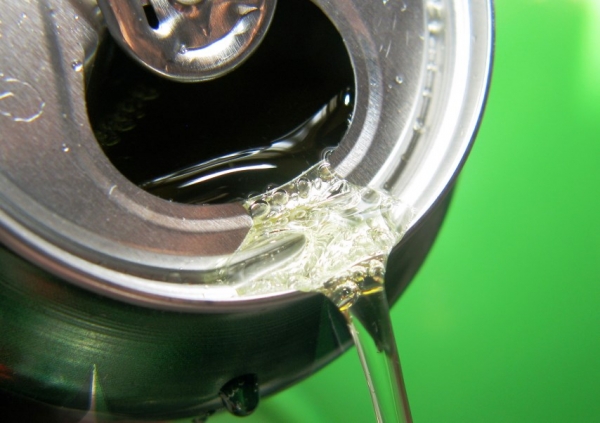 With the unprecedented rates at which food and beverage products are launched each year, brand owners have to find ways to make their products stand out at the congested consumer space. Getting the right packaging that aligns with consumer trends and brand image may be the vital first step. By Jozef Salaerts, president, Crown Asia Pacific Holdings
In an attempt to respond to evolving consumer tastes and preferences, beverage and food products are being introduced at unprecedented rates. However, with so much competition on the retail shelf, the risk of going unnoticed by consumers overwhelmed by choice is real.
As a result, brand owners are challenged to consistently capture and hold the attention of today's key Asian consumer base, comprised mainly of middleclass working adults and young adults with increased buying power.
The good news is that today's beverage brands have a wide range of packaging options to choose from beyond the traditional 330ml beverage can, which has been around for almost 80 years.
For example, smaller and larger can sizes are able to help products stand out on the shelf, differentiate portion-controlled and wellness drinks or be an avenue for securing a different retail price point. The beverage can continues to evolve—not only in size, but also in terms of the technology employed—giving brands a chance to introduce innovations that spur new drinking experience and reach new market segments.
Recent innovations have varied in complexity, ranging from the shift from three- to two-piece beverage cans to the increase in the production of specialty cans. In addition, with new developments in end technology, brands can enhance the convenience, ease-of-use and drinking experience as a whole for consumers.
Know Your Customer
Pictoris Water Can
For consumers, product selection is about more than just the beverage itself. With research showing that the decision to buy a product is typically made at the point-of- purchase, packaging plays a critical role in brand perception and enticing a consumer to pick up a product and take it home.
Against that background, it is vitally important for a brand to understand the values, preferences and tastes of its customers in order to leverage packaging effectively.
Purchasing decisions are certainly influenced by how a product looks, with sales often being driven by packaging that is eye-catching or visually appealing. However, packaging must also meet consumer expectations regarding the perceived value of both the product and the brand and can be employed to enhance their experience.
For example, environmentally-conscious consumers prefer aluminium can packaging as it can be recycled. Other sources suggest that convenience is a strong factor: cans chill faster and stay colder longer than other packaging.
Consumers who enjoy active lifestyles also consider can as the ideal fi t, because there is no risk of container breaking when taken outdoors. With so much to consider, it seems appropriate that brand owners should give packaging the attention it deserves, rather than treat it as an afterthought.
Branded Packaging
Beverage manufacturers in mature markets like North America and Japan have been reaping the rewards from changing up their packaging, and today, retail shelves are full of exciting options for consumers.
In particular, brand owners have been taking advantage of the many benefits that metal packaging has to offer. The beverage can is an ideal canvas for promoting a brand and communicating a unique identity or messaging. Metal packaging can be readily shaped, printed and even sized to help reach new consumers and reconnect with existing ones in a variety of different ways.
Many advances made in recent years—like light weighting, shaping and decorating with high-definition graphics or tactile finishes—have been focused only on the body of the can. However as brands continue to look for packaging that will allow them to succeed in the crowded retail landscape, suppliers have been turning to new developments and innovations in packaging in order to enhance customer experience.
For brand owners seeking to project a premium image, metal can be easily decorated to achieve just that. The latest printing techniques produce graphics with an astonishing amount of detail, while novelty ink finishes help brands create distinct personalities and experiences for consumers.
Additional opportunities to enhance the can include techniques such as embossing and format shaping or the utilisation of supplementary components like laser-etched tabs.
With new beverage end technologies, brand owners' choices as to the design of their packaging are not limited to the body of the cans, instead, ends also afford new ways for brands to present an innovative and state-of-the-art image.
Ends that are intuitive to open not only facilitate a smoother pour directly from the can, but also allow consumers to enjoy their drink with less foam. The beverage can is one of the only packaging formats available to brands that offer such versatility.
Packaging For Occasions
Simon Pow, Bristol, UK
Brands have often turned to keepsake and limited edition packaging to capitalise on special events and short-term promotional campaigns—and offer another opportunity to stimulate sales.
For example, Asian brands have taken to introducing distinctive packaging for local consumers at the end of the year to leverage the triple celebrations of Christmas, New Year's Eve and the Chinese New Year.
In 2012, Anheuser-Busch InBev's Budweiser brand was the first to utilise a full-aperture end for beverage packaging in Asia. A combination of food can and beverage can technology, the packaging allows the entire can lid to be removed, turning the can itself into a drinking cup.
This special package was originally released for limited distribution in China, but the package was expanded to an additional 20 local Chinese markets within six months of launch, demonstrating the popularity of novelty packaging. Designed specifically to enhance the drinking experience for consumers, the can was the centre of an elaborate marketing campaign that included games and other branded merchandise such as game boards and coordinated server attires in select karaoke bars.
The same technology also makes the can an even more appealing package for outdoor activities, including sport events and concerts. In stadiums, vendors are traditionally required to physically open each can and pour its contents into a plastic cup before passing in to the consumer.
Not only does this create a new source of waste, but it also results in the branding and marketing or the can being lost. With the full-aperture end, the can itself becomes the cup that consumers take away with them, eliminating additional waste as well as enhancing marketing possibilities through intensified brand exposure.
Packaging Going Green
Ease of use is a major driver for innovation as consumers continue to seek solutions that offer added convenience. In the meantime, due to recent urbanisation in Southeast Asian countries, the demand for environmental friendly materials is rapidly increasing.
For many environmentally conscious consumers, the fact that metal cans are 100 percent recyclable, and that the beverage can used today can return to the shelf in as little as 60 days, is immensely comforting.
With advances in metal light weighting and the continued benefits of cans being easy to preserve and transport without damaging the content, metal packaging has proven to be the preferred choice by consumers and brands.
In fact, over the past 35 years, the weight of aluminium cans has been reduced by 30 percent, providing not only logistical convenience but also environmental savings.
Selecting the right packaging is a powerful means for brand owners to build consumer preference, influence purchase decisions and strengthen loyalty, all of which help increase long-term sales.
In a saturated market, sometimes the simplest changes to a package can make all the difference. With consumer preferences varying in different regions and even individual localities, beverage brands have a multitude of opportunities at their disposal.
However, choosing the right beverage packaging is a complex process. Companies must evaluate their brand promises against the packaging options available, and decide on a format that can satisfy preset criteria.
That being said, the ideal format is ultimately one that adds value to the consumer experience without undermining brand identity. For example, the beverage can is able to offer real convenience, something that consumers strongly value.
From a branding perspective, the metal can also serves a dual purpose in that it is simultaneously a beverage container and a billboard for marketing messages. These benefits make metal an ideal choice for companies seeking to build brand preference and maximize their marketing capability.
Whether it enhances the drinking experience, adds convenience to consumer lifestyles or simply makes it easier to drink our favourite beverage wherever— and whenever—we want, the beverage packaging now more than ever is helping brands evolve and expand their reach.
SHARE WITH FRIENDS:
TAGS: