Boosting Immune Health With Functional Beverages
Thursday, February 4th, 2021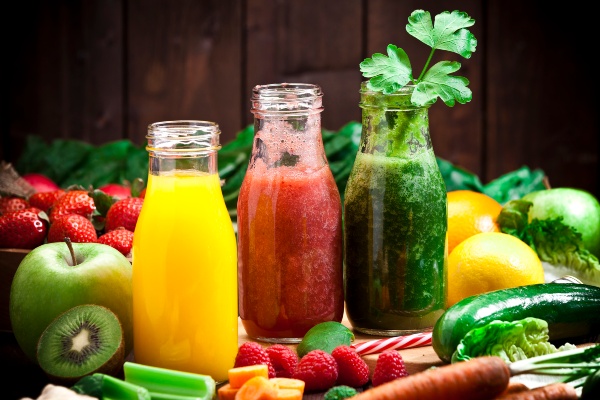 Consumers are seeking dietary solutions to tackle the problem of stress, lethargy, and poor immunity. By Tereos.
Modern-day living is synonymous with a hectic and stressful lifestyle. Conventional wisdom, also supported by past research, is that stress can impact our health in the form of increased risk of cardiovascular diseases, obesity, and hypertension. While it is not feasible to avoid our daily responsibilities for the sake of good health, it is possible to remedy its effects through conscious efforts towards cultivating healthier living habits. One of the easiest and most direct ways to do this is through our diet.
Perhaps because of this realisation, consumers nowadays seek dietary solutions to tackle the problem of stress, lethargy, and poor immunity. These solutions come in the form of "functional foods", so named because they fulfil additional functions of providing nutrients and health benefits on top of reducing hunger. The recent COVID-19 outbreak has also shifted consumer preference towards foods that have the specific benefit of boosting immune health.
Apart from eating right, consumers are also becoming more aware of the importance of drinking right. This can be seen from the rising demand for beverages containing ingredients with health and wellness values. In particular, functional beverages such as kombucha and kefir are becoming popular as they possess therapeutic and, more importantly, gut health benefits.
Gut-health friendly beverages can give great benefits to the overall health and well-being of the individual. Good gut health is achieved through the maintenance of a balanced gut microbiota, especially bifidobacteria and lactobacilli; imbalances are associated with diseases such as colorectal cancer and inflammatory bowel syndrome. Apart from digestive health, the microbes can also improve bone health through more effective absorption of minerals such as calcium and magnesium, exhibit anti-microbial properties, and reduce the likelihood of diabetes and cardiovascular diseases through facilitating the production of short-chain fatty acids (SCFAs). Hence, the maintenance of good gut health, especially with a well-balanced gut microbiota composition, is key to good health.
The growth of these beneficial gut microbes can be stimulated by the ingestion of prebiotics, such as fructo-oligosaccharide (FOS) and inulin. Although prebiotics can be obtained through consuming fruits and vegetables, it is not the only way. FOS can also be used as an ingredient in processed foods and beverages to increase the health benefits of such items.
Tereos' Meioligo is a good source of such prebiotics. Produced in partnership with Meiji Food Materia Co., Ltd. and manufactured using Meiji's proprietary method, Meioligo contains what is known as short-chain fructo-oligosaccharide. With its short chain-length, Meioligo can be fermented at a higher rate and by more types of gut bacteria. This ultimately results in a higher yield of SCFAs.
Separate studies conducted specifically on the health benefits of Meioligo have also found that when it was added into beverages, Meioligo significantly increased the fecal counts of bifidobacteria, and led to improvement in the bioavailability of calcium. These functions illustrate the wide-reaching health potentials of Meioligo, from gut to overall health.
Other than having numerous health benefits, Meioligo can also be easily incorporated into various food processes due to its high stability over wide temperature and pH values. Additionally, the clean and slightly sweet taste of Meioligo allows it to be paired seamlessly with different food and beverages. Because of its fine particles and high solubility, Meioligo provides a smooth mouthfeel that is suitable for beverages and even fluid foods.
Functional beverages, especially those containing immune-boosting ingredients, are likely to continue gaining traction as consumers continue to look for an all-encompassing solution that can meet their health and wellness needs. The prebiotic-rich Meioligo is the perfect addition to any sweet-tasting beverage.
Check these articles out:
Arjuna Natural Shares Its Outlook On The Supplement Market
SternVitamin Address Growing Plant-Based Trend With Better-For-You Concepts
Pandemic Places A Spotlight On Keeping Healthy Among China's Consumers
Immune Support Is Most Sought Health Goal
ADM Expands Health & Wellness Capabilities: Agreement to Acquire Probiotics International Ltd
Top Opportunities In Soy Protein, Market Projected To Reach US$5.88 Billion
SHARE WITH FRIENDS:
TAGS: