Automation And Customisation Needed In The F&B Processing & Packaging Equipment Market
Tuesday, January 15th, 2019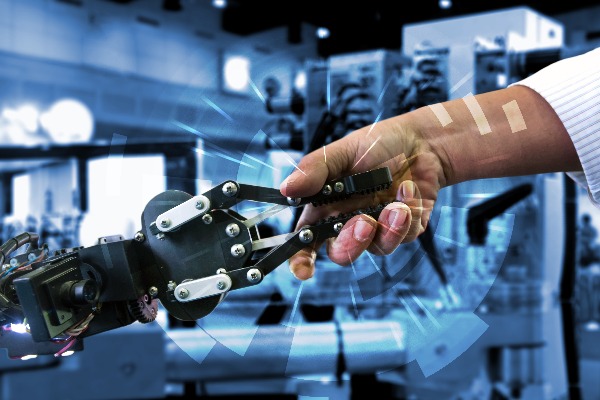 Food equipment manufacturers will have to embrace new ways of working by investing in new capabilities such as advanced data and analytics, robotics and automation. By Arun Ramesh, Team Lead, Agriculture & Nutrition at Frost & Sullivan
The global demand for food is growing at a rapid rate. According to the United Nations, food production needs to be increased by 70 percent by 2050 to meet the growing demand. The rising demand for food products globally, driven by increasing population, disposable income, and awareness of health and wellness, have increased the need for advanced and effective processing and packaging equipment that offers a higher production output compared to traditional machines. Global food and beverages processing equipment market revenue is expected to record a Compound Annual Growth Rate (CAGR) of 4.6 percent by 2022 to reach $56,434.2 million with significant demand for equipment across different end applications. Global food and beverages packaging equipment market revenue is expected to record a CAGR of 5.9 percent by 2022 to reach $22,166.8 million.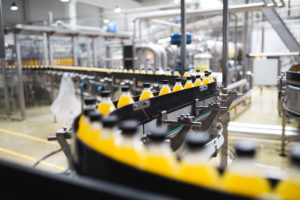 The need for automation and advanced equipment is driven by demand across end applications such as meat and poultry, dairy, beverages, fruits and vegetables, and bakery. For instance, preference for functional beverages and protein drinks across developed and developing regions is a key driver in the beverages segment. An increase in poultry meat production in regions such as the US, EU, Russia, and India will also positively impact the market, so continuous processing and packaging machines with minimal time lag and downtime are essential in this market. The US is a mature market for bakery products, and a growing demand for biscuits, snacks, and ready-to-eat products will increase the need for moulders, advanced ovens, and other types of machines with better efficiency. Bakery equipment manufacturers constantly work on machines that reduce costs and develop technologies such as intelligent heat control systems, infrared ovens, automated spray systems, and coatings. With fast-expanding bakery chains and modern distribution channels (supermarkets and convenience stores) on the rise in the APAC region, manufacturers are also turning toward advanced machinery for kneading and other processes.
Besides end-market demand, the high cost of labour in countries such as the United States, low labour retention rates, and immigration policies across different countries are anticipated to accelerate the need for innovation and equipment automation with improved functionality. In addition, there is rising pressure for hygiene and food safety requirements with cost per unit becoming more critical. This will urge processors to use advanced processing and packaging machines, driving market growth. Machine downtime is still a major concern in the industry, and there is room for further investment in research and development (R&D) among equipment manufacturers to develop equipment that caters to such customer pain points, improving yield and optimising the total cost of ownership.
Food processors are looking at the following elements to ensure they not only achieve higher equipment productivity rates, but also comply with food safety regulations: CIP (Clean in Place), preventive maintenance, IIoT (Industrial Internet of Things) data management, automation and robotics, and flexible and customisable equipment. The food processing equipment market is not only driven by food and beverage companies. Contract manufacturers and other small-scale food processors are also buyers of these types of equipment. Besides capital expenditure (CapEx) spending for machinery, leased machinery is a significant market. As per the Economic Census Bureau, CapEx increased by 2.9 percent and lease by 5.8 percent between 2012 and 2014. With growing demand across different end applications in the food industry, this trend is expected to increase, driving the equipment market.
More technologies and processes are being used across different end applications. For instance, the High-Pressure Processing (HPP) technique, which was used for preserving jams, juices, and beverages, is now gaining popularity given the increased preference for food safety. Use of HPP has expanded to almost all food products, including fish and meat, seafood, yogurt, rice cakes, salads, and grains. While global investment in HPP is still in the nascent stage, this equipment market is expected to grow significantly in the future.
Major equipment manufacturers like GEA, JBT Corporation, Buhler, Marel, and Cimbria have made numerous acquisitions from 2016 to 2018, focusing on advanced technologies and equipment that cater to specific end applications, with an emphasis on offering customers tailor-made solutions and focusing on food safety. For instance, JBT Corporation acquired Avure Technologies and PLF International in 2017, adding capabilities in the HPP space for a broad array of market segments and powdered product filling and handling systems, respectively. The company also acquired Novus X-Ray LLC in 2016 to gain access to X-ray systems for the automated food inspection industry. Marel, a leader in meat and poultry processing and packaging equipment, acquired MAJA, a German food processing equipment manufacturer, in July 2018 to expand into equipment for skinning/de-rinding, portion control slicing, and ice making solutions in the meat, poultry, and fish industry.
A Smarter Future
Along with creating smarter products, equipment manufacturers should offer end-to-end solutions (installation, monitoring, services, and integration). This, however, requires a more consultative and collaborative approach. Food equipment manufacturers will have to embrace new ways of working by investing in new capabilities such as advanced data and analytics, robotics and automation. Bridging the gap between production and handling data is essential, and this can be done by developing skill sets to capture, store, and analyse huge volumes of data. Manufacturers should also focus on refreshing their operating models, with an emphasis on enhanced aftersales and growth-focused strategies.
Read APFI's eBook here.
Like our content? Subscribe today!
SHARE WITH FRIENDS:
TAGS: