Are Asians Developing A Taste For Craft Beer?
Friday, February 23rd, 2018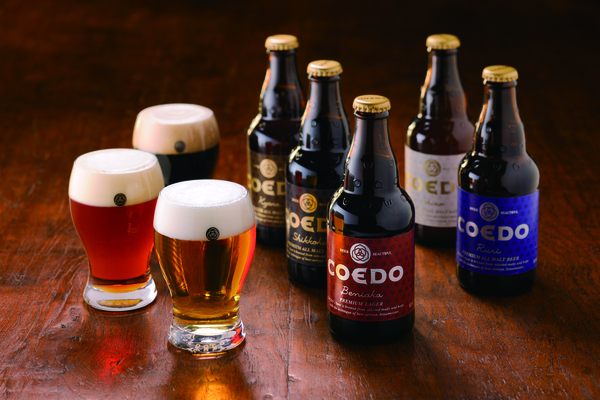 Beer has been reinventing itself and small breweries are refreshing, reviving and reinventing craft beer as we know it. By Farah Nazurah
Craft beer is a type of beer brewed in a traditional manner and usually produced in smaller quantities than conventional beer. And consumers who look for hedonistic pleasures are turning to exotic, rare, and innovative flavours. Shigeharu Asahiri, chief executive officer, Coedo Brewery, gives his insight on the craft beer culture in Asia and what it takes to be a master beer brewer.
Share more on the company's concept of craft brewery.
In Japanese, Coedo (pronounced co-eh-doe) literally means 'Little Tokyo', after the old name for Tokyo, 'Edo'. Coedo is the nickname for Kawagoe (ka-wa-go-eh), a city in the Saitama Prefecture in Japan, located in the Greater Tokyo area. Since before modern Tokyo, Kawagoe has been influencing Japanese culture through its fashion, art and agriculture.
We aim to capture the Japanese aesthetic of design, craftsmanship and taste in our craft beers. And we collaborate with other breweries worldwide to create limited edition beers for our consumers. One of our most popular beers is the Beniaka, and it is made from Kawagoe sweet potatoes.
To us, beer is a natural gift—born from wide, fertile plains of wheat and crystal clean water. It is a staple of the European culinary culture for centuries and today, it is enjoyed regularly in countless markets around the world.
Beer has always been about the colour, aroma, taste, and pure, smooth-drinking for consumers. Each aspect of its character provides a distinctive and lively sensory experience. Our craft beers range in colour from the deep crimson of a uniquely Japanese beer made with native sweet potatoes, to the classic golden hue of our traditional pilsner. All of the our beers are named after classic Japanese hues—Shiro (white), Ruri (Lapis lazuli), Kyara (aloeswood), Shikkoku (jet black), and Beniaka (red).
What made the company venture in the craft beer market?
Our brewery has its roots in conscientious agricultural practices. Since 1970, the company has been pioneering farm-to-table produce and organic farming in Japan. In 1996, we started brewing our beers by utilising the local agricultural produces, which was also a value-added method for us.
Kyodoshoji Corporation, that was to eventually give rise to the Coedo Brewery, started as an organic farming initiative in the 1970s. The agricultural site grew up alongside the city of Kawagoe, committed to providing safe and reliable produce. In 1996, the farmers succeeded in brewing beer from the sweet potatoes that grew out of their Kawagoe fields. Our craft beers were then born, out of a commitment to sustainable, organic farming practices in Japan.
In the late 1980s, the group began cultivating wheat to be used as green manure. This was when we decided to produce beer, when the farmers decided to use the wheat to brew the beers.
What are popular types of beer amongst consumers in Asia Pacific?
Like in Japan, craft beer culture in Asia Pacific has been growing at the same time the consumption of industrial beers has been declining. India Pale Ale is getting quite popular. Wheat beer is also popular among consumers, specifically in Southeast Asia.
Why did the company decide to work with a German brew master? How did it help the company?
In order to learn brewing techniques from a true master, we invited Christian Mitterbauer IV in 1997, a German who comes from a long line of braumeisters, to impart his knowledge on beer brewing to us. The reason for this was that craft beers were allowed to be brewed for the first time in Japan, after the easing of legal restrictions in 1994. Thus, the Japanese did not have the expertise in this sector as yet.
Our brewmasters studied under Mr Mitterbauer on-site for five full years to learn his craft. The artisan brewers form the heart of our operations, having inherited Mr Mitterbauer's values in strict, time-tested craftsmanship and a passion for keeping traditional techniques alive.
What is the beer culture like in Japan?
Japan experienced a local beer boom after the easing of legal restrictions in 1994. It paved the way for a number of microbreweries to open their doors, thus starting the Japanese local beer movement. Most of these brewing sites catered to tourists, and ended up making beers that were more souvenirs than substantive products.
The local beer boom eventually began to die down, dealing no small blow to our brewery's operations. Nowadays, the craft beer culture has been growing at the same time the consumption of industrial beers has been declining.
SHARE WITH FRIENDS:
TAGS: