An Eye On The Future Of Southeast Asia's FMCG Industry
Friday, September 22nd, 2017
Influenced by a myriad of factors, the fast moving consumer goods industry is indeed 'fast moving'. Which factors influence it, and how can food and beverage manufacturers expect it to change and use it to their advantage? By Regan Leggett, director, thought leadership, Southeast & North Asia, Pacific, Nielsen
"What are the future trends to watch in the next five to ten years?" That is the perennial question which inevitably crops up as business leaders plan for the year ahead and consider what the business landscape will look like in the mid- to longer-term.
Regarding the 'game changers of the future', drivers and signals of change are the hints, be it in our environment, society, economy or values. Sometimes three or four divergent trends, when looked at in the bigger picture, have the potential to drive real change that will have a significant impact and create disruption.
Drivers Of The FMCG Industry
When it comes to the fast moving consumer goods (FMCG) industry, there are a number of signals and drivers of change at play which have the potential to have a lasting impact.
From a macro-economic standpoint, the big shifts are the transformation of the Association of Southeast Asian Nations (ASEAN) cities, the growth of the region's middle class consumer population, and the evolving business environment.
Growing Populations And Rising Middle Class
The United Nations (UN) forecasts the population of Southeast Asia to grow from approximately 632 million in 2015 to around 695 million in 2025. But the real concern is where this extra 60 million or more consumers will live. While the distribution of the region's population residing in urban centres is expected to rise over the next 10 years, nearly half the population will still be living in rural areas, compared to India and China where mega-city populations are surging.
In many ways, a consumer's behaviour is influenced by their environment—access to basic infrastructure and services such as education, employment, entertainment, products and retail outlets play a key role in determining consumers' lifestyles and purchasing decisions.
In a recent Nielsen study that analysed characteristics of cities once they were segmented by population tiers, it was evident that the less densely populated areas were developing fastest. As the region's high density cities reach bursting point, and investment and infrastructure is forced to flow outside traditional boundaries, smaller cities and rural populations will become the retail growth 'hotspots' of the future. Nielsen estimates the middle class population in Southeast Asia to more than double from 190 million today to 400 million by 2020, creating a surge in demand for new products, categories and brands.
This combination of middle class growth and urbanisation of secondary and smaller cities represents new and exciting opportunities for FMCG manufacturers who are able to identify, understand and tap into local consumers' psyche, need states and preferences.
Demographic Differences
Other demographic factors will also play a role in determining future demand. For example, ageing populations are most prevalent in countries such as Japan, Singapore, South Korea, and Thailand. In contrast, the population break-up in Vietnam, Indonesia, Malaysia and Philippines is skewed toward a younger demographic. This has a significant impact on the types of industries, products, services, marketing and distribution channels that will be most successful in these countries.
The Dynamic Business Environment
Amidst these consumer shifts, a slow but persistent change is also occurring within the economic and business environment. Many regional and cross-country agreements are being implemented such as the ASEAN agenda, Trans-Pacific Partnership (TPP) and other bilateral and unilateral exchanges that will level the playing field for organisations, allowing them to compete in more countries regardless of their origin.
Many companies which have previously enjoyed a protected industry or marketplace will suddenly face new competition, while at the same time these agreements will open up opportunities in other markets. One likely outcome of this shift will be the increase of merger and acquisition activities as companies either struggle to keep pace, or look for a foothold in new markets, with foreign investment being a key enabler.
New flows of trade are likely to emerge between countries which have traditionally been blocked by higher taxes and tariffs. We are already seeing examples of this, with countries like Australia and New Zealand finding new opportunities in Asian markets where consumers are seeking high quality and premium products.
As the ASEAN region continues to evolve and take on a new form, a number of significant changes in consumer attitudes and behaviours can also be observed; changes which will have a dramatic and lasting impact on the FMCG sector. These themes are not necessarily new, but they are gaining incremental momentum and are fast approaching a 'tipping point'—that moment when ideas, trends or behaviour cross a threshold and spread like wildfire.
Other Influencing Factors
Propensity toward health and wellness, premiumisation, social responsibility and environmental stewardship are already providing many FMCG companies with a clear advantage in the eyes of consumers. Coupled with the accelerating stratification of consumers in Southeast Asia and the diversity of age, income, education, values, interests, technology and infrastructure access, mass marketing is quickly losing relevance as bespoke and niche segments address consumer needs.
Humanisation Of Businesses
A recent report revealed that more than three quarters of consumers in Asia Pacific (76 percent) are prepared to pay more for products and services from companies committed to positive social and environmental impact, compared to 64 percent in 2014 and 58 percent in 2013.
When compared with the global average of 66 percent, it is clear that Asian consumers' increasing concern around corporate responsibility will drive favourability for socially-aware brands. When considered in conjunction with environmental commitments and emissions programs from countries like China, there is a definite logic that consumers will seek out companies driving this environmental agenda, while governments will increasingly provide incentives through tax breaks and subsidies.
Advancements To Health
Another emergent shift in consumer attitudes is taking place with respect to health and wellness, and Asian consumers are increasingly aware of the effects of diet on their long-term well-being. Close to seven in ten consumers across the region plan to reduce their intake of fats, 60 percent aim to cut down on chocolate and sugars, 54 percent are incorporating more natural fresh foods into their diet and two in five are cutting down on processed foods. Consumers are also becoming more conscious of the health attributes certain products afford, in particular, natural ingredients.
These facts, along with other softer indicators such as the growing popularity of diet-related reality TV shows and the amount of media attention being given to celebrities' health, fitness and nutrition regimes, signal an impending health revolution. And it is not just consumers and the media who are training their attention on health and nutrition; governments and other official bodies are increasingly calling on FMCG manufacturers to account for the ingredients they are using in their products as the true burden of unhealthy food on the health system is brought to light.
A recent Australian study estimated that issues related to overweight and obesity cost AU$56.6 billion (US$41.5 billion) per annum, while in the UK, implementation of a 'sugar tax' is currently under debate. In the years to come, it will be imperative for manufacturers to weigh up the implications of this emerging health and wellness movement and understand its impact on their investment in product development.
Premiumisation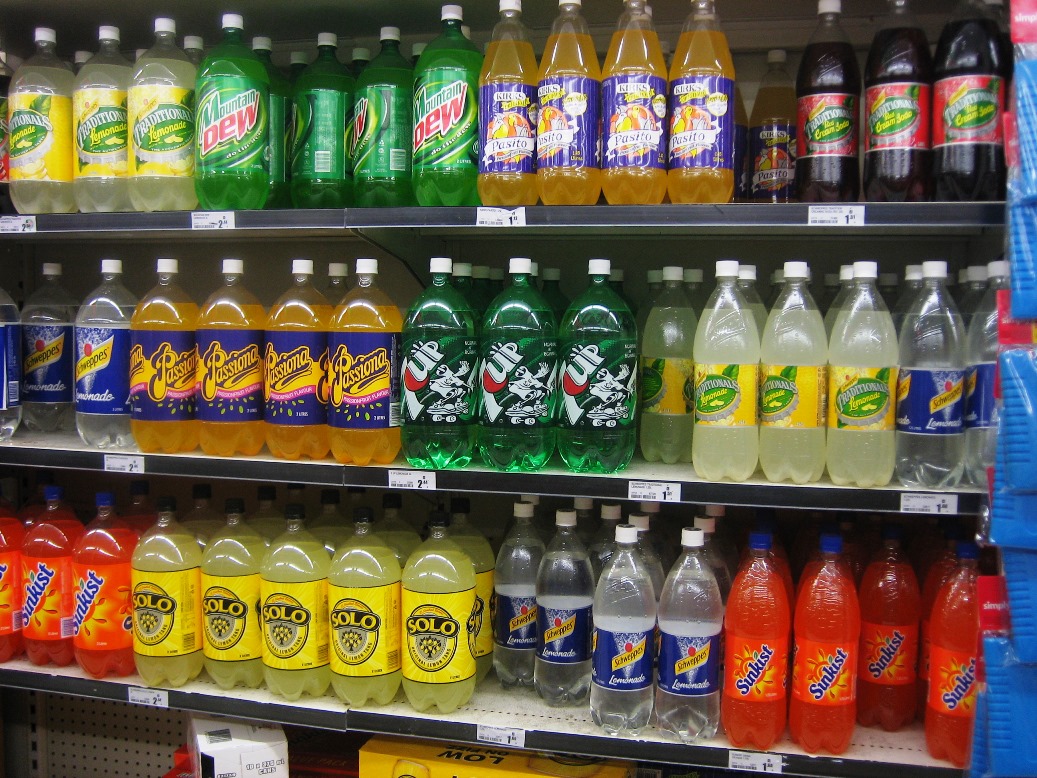 Another emerging trend is the Asia Pacific consumer's growing affinity for premium and luxury goods. Although this trend is more prominent in industries like fashion, automotive and travel, the FMCG industry is certainly impacted by consumer aspirations and behaviour in this space.
A recent study on premiumisation across Asia found that premium products (products which command prices up to 20 percent higher than the average category price) account for 16 percent of overall grocery sales and are growing by 21 percent, which is double the highest percentage growth of other price tiers. Asian consumers are keen to express their growing prosperity and new lifestyles as many urbanise and become engaged in rapidly changing product sets driven by manufacturer innovation and pricing.
This trend is exemplified in China where e-commerce has exploded, notably encompassing significant premium and luxury purchases in smaller tier cities and in rural areas.
With the economic and individual wealth prospects of Asia and Asian people expected to increase steadily, demand for superior quality and variety of products and services will continue to grow. The challenge for manufacturers, marketers and suppliers will be meeting these new consumer needs and demands surrounding health, premiumisation, social responsibility, environmental stewardship while customising their offerings and making them available for consumers regardless of where they live—be they fast-paced, crowded, mega-cities, growing secondary cities or towns, or rural areas with limited hard infrastructure.
Envisioning The Future
While all of the seismic shifts highlighted are already shaping the FMCG sector in Asia as we know it today, the list is not exhaustive; other smaller signals of change are also afoot. Nascent factors, such as 3D printing, have the capacity to fundamentally change the way many industries operate, with companies like Nike having filed a patent as far back as 2012 for custom shoe printing.
Similarly, drone technology and its application for delivery is being tested by logistics companies such as DHL and SingPost. Although there are currently limitations, with the speed at which technology is developing, it is not hard to imagine the impact this will have on retail and e-commerce in the not-too-distant future.
As we look to the future it is clear that myriad factors will influence the shape of the FMCG sector in the years ahead. Technological advancement, shifting populations and corporate innovation will converge to create an almost unrecognisable retail landscape. As the pace of change accelerates and the business environment becomes increasingly difficult to navigate, keeping one eye on the horizon, anticipating these evolutionary shifts and understanding their impact on consumers, clients, partners and organisations will be key to mitigating the risks and maximising opportunities.
SHARE WITH FRIENDS:
TAGS: