Adapting To Local Cultures In Beverage Packaging
Thursday, January 11th, 2018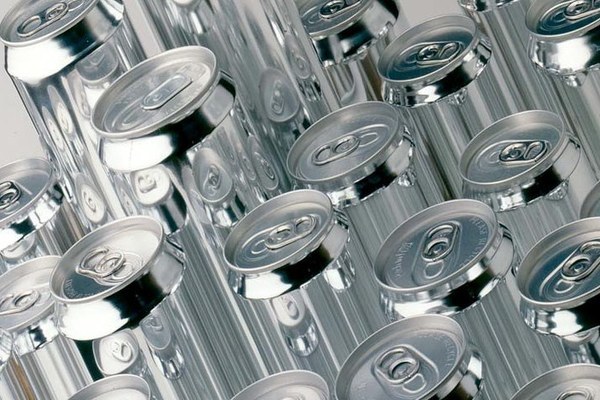 To stand out in an increasingly saturated market, manufacturers are now introducing new products that appeal to consumers and changing the way they look at ready-to-drink teas, soft drinks, beer and juices. By Farah Nazurah
At the recent Crown beverage can manufacturing plant opening in Jakarta, Indonesia, APFI spoke to Robert Bourque, president, Crown Asia Pacific Holdings Limited. Mr Bourque details the latest trends in beverage packaging, ranging from beverages tailored to local tastes, packaging that caters to consumers' need for portion control, to digital marketing by etching unique codes underneath tabs.
Share why the company decided to expand in Indonesia.
Indonesia has been an active market for the company for several years now. We've been supplying the market from the other plants that we already have in Southeast Asia, specifically Singapore, Malaysia, Vietnam and Cambodia. And we've been actively supporting the local businesses here for many years, and the way we look at our investment is typically by starting to support a market or a region from other existing locations that we already have until we decide that the volume presents itself well enough that we can support local production. We do this as these large investments takes time and increases additional capacity.
We find Asia Pacific to be one of the fastest growing regions globally, and this is certainly true for our company. We see the growth of affluence in the economies within the region and as that happens, consumers would be more interested in enjoying conveniences. That's why we continue to invest in markets where they are needed.
For our company, the beverage can business is our largest within Asia Pacific, as well as the fastest growing.
Which types of beverage cans do you produce at the plant in Indonesia?
For us, we see the growth of ready-to-drink teas, soft drinks and juices growing in Indonesia. In other parts of Asia as well as the world, beer is very popular among consumers and there's high growth in the beer can market. We don't see the growth in Indonesia for this segment, but are focusing on other growth areas in this market.
The can sizes we produce include the stubby size (50 ml), the standard beverage can size, and the plant here also has the capability to produce the slim can—where you see a lot of juices packaged in. We also produce the sleek can where a lot of soft drinks are starting to be packaged into—which you'll see the prevalence of this in other Southeast Asian countries.
What are some of the key beverage packaging trends in Southeast Asia?
It has to be segmented by end product category. There's the market for beer and also all of the other drinks. For the soft drinks segment, we're seeing the sleek can as well as smaller sizes—such as the 250 ml can size. It also comes down to the consumer's health choices. Consumers are becoming more health conscious and they want to control their portion sizes. The trend for portion control packaging can be seen in both beverage as well as food cans, and there has been a higher consumer demand for this.
More consumers are also increasingly valuing greater convenience in their products. We try to offer this through different can sizes as well as opening features—such as pull tabs or stay-on tabs. We also have the end— the 360 end also known as 'Super Crown'—where consumers can take the entire top off so that they can drink out of it as they would from a proper drinking cup. We see all of these trends as a motivating factor for us.
The 360 end was actually developed for the beer market, and it was done for the world cup in South Africa. We had a beer customer that wanted to develop an end where consumers can take the top off. In a sports stadium environment, consumers would typically take the top off the can then pour the beverage into a cup, thus resulting in the loss of the company's branding and packaging—things which the brand owner would want to convey. So we developed the end to be removable so consumers can drink out of the can. This also reduces the chances of people spilling their drinks when they need to pour the beverage into cups, especially sports spectators who can get too excited.
We then took the 360 end concept and brought it to Asia for two markets. First was in China where we produced an end for a large customer in China, and we created the 'Ganbei' (bottoms up) can. We created a very small can for this—150 ml—with the full opening end so that Chinese consumers can 'Ganbei'. This way, brand owners don't lose their branding.
What we see in Southeast Asia are drinks that are localised. An example is the honey drink with grass jelly, where it has bits of grass jelly. A lot of drinks in the region contain bits of fruit and pulp, and usually people would put a straw in the can to consume the solid product. We've found that consumers in the region are interested in the same 360 end for these types of drinks, as they can take the entire top off the can and enjoy the beverage as if it were from an actual glass, without the need for a spoon or a straw.
How can beverage manufacturers ensure product traceability?
We have seen a big push in this in Europe and we have a technology out now called 'Crown Smart' where we print something that looks similar to a QR code, and we can put unique codes on every single package that's produced. Most times, customers prefer placing it on the can end because if it's placed on the can itself, there could be possibilities of it being copied or counterfeited. If it's placed underneath the tab, when it is opened it will expose the code and consumers can be assured that the products has not been been altered and this ensures product safety as it cannot be tampered with.
Additionally, when consumers open the tab and it reveals the code, consumers can download our app to scan the code and find out the entire traceability—should product owners want that—of the product which includes raw materials used. The app can also be used for branding messages, which was where the original interest came from: branding. Once the code is scanned, consumers then enter the digital space from which brand owners control the interaction with consumers for the product. It then made sense for us to also use this for product traceability and security for consumers. Each code is unique and done with laser etching so that each package has its own unique identifying code.
SHARE WITH FRIENDS:
TAGS: