A New Level Of Convenience
Friday, June 21st, 2019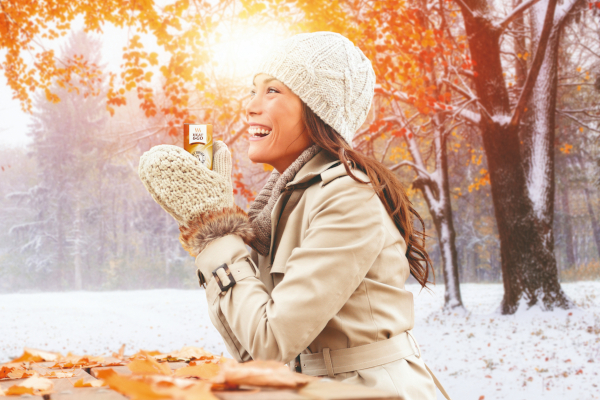 In a meeting of on-the-go demands and premium preferences, a whole new generation of modern convenience food and drink is emerging. By SIG Combibloc Limited.
When it comes to food and beverage packaging, convenience is a given. Consumers expect the products they buy to be easy to handle, hold, open, pour and close. But in the on-demand era where life moves fast and consumers face more choice than ever, added convenience can be a huge differentiator in an increasingly crowded marketplace.
The outlook in Mintel's Global Food and Drink Trends report for 2019 highlights the emergence of so-called 'elevated convenience'. The premium preferences of today's time-pressed consumers are driving the demand for even more convenient products—ones that help them keep pace with their busy schedules without sacrificing quality and experience, or a curiosity for new ingredients, flavours or formats.
"Today's on-the-go consumers are shopping across channels for grab-and-go breakfasts, quick snacks, and dinner-time solutions," says the report. "Improved convenience products must have wide distribution because connected consumers might be tempted to save time by turning to quick service restaurants or fast food service delivery, escalating the need for packaged food and drink to stay competitive."
With the hectic pace of modern life, many consumers it seems are concerned about saving time, while others are willing to pay more to save themselves time.
A New Wave Of Shortcuts
What this means for the market is that we can expect to see the emergence of more premium convenience products both for at-home and on-the-go consumption—from upscale snacks and gourmet meal kits to easy-to-prepare, café-quality drinks.
To help producers tap into this elevated convenience trend, the packaging industry offers a range of ultra-convenient packs and structures. One of which are innovative microwavable carton structures that are designed to make heating ambient beverages safe and convenient. This means consumers can enjoy premium and quality drinking experiences, whenever and wherever they are.
Such structures replace the aluminium film found inside a standard aseptic carton structure with a high-barrier alternative, allowing drinks to be microwaved without compromising protection or product quality. They meet high levels of consumer health and safety. They can be heated up to 60 deg C without damaging pack integrity and has a fail-safe against bursting when overheated.
Staying Seasonal
Such solutions also help food manufacturers to bring to market products that meet the growing consumer trend towards 'seasonal' products. Over the past decade, the seasonal eating trend has boomed with consumers making more food choices based on the time of year. In many ways, this trend is a reversion back to the traditional diets of yesteryear with people eating ingredients like fruits and vegetables that are fresh, ripe and plentiful for the season. And it's not just seasonal foods that are in demand; consumers now have a taste for more seasonal drinks.
According to research by Mintel, the popularity of seasonal drinks is high with 43 percent of US consumers preferring seasonal ingredients in their coffee drinks. For millennials, this demand is even higher at 53 percent, while for iGeneration consumers, it's at 57 percent. Tea is also becoming a more popular seasonal drink, with one third (34 percent) of consumers claiming they look for seasonal ingredients in tea.
When it comes to hot winter beverages, the pumpkin spice latte has become a huge hit amongst coffee drinkers, with Mintel finding consumers are more likely to gravitate toward salty/sweet, spicy/sweet, savoury and spicy flavoured drinks during the season. Other popular tastes to see us through the colder months include cinnamon and ginger, salted caramel, smoked butterscotch, chestnut praline, and a range of hot chocolate combinations.
Heating Up The Season
Despite the demand for seasonal hot drink products, research found many consumers were unhappy with the number of convenient options available. That's why aseptic carton packs that allow fast and convenient heating
SDC First In The Industry
A manufacturer who utilises such a solution to bring innovative products to market is South Korea's Seoul Dairy Cooperative (SDC). They launched 'Achimae' Soymilk (meaning Morning Soymilk), a nutritionally-rich, morning soy milk drink, designed to be served as a warm, on-the-go breakfast in a microwaveable aseptic carton pack.
The morning chickpea drink, containing a blend of soy milk, fruit and vegetables, is currently sold online through home shopping channels as well as grocery and convenience stores.
Young Lee, Head of the Beverage Marketing Team at Seoul Dairy Cooperative: "Consumers today are looking for on-the-go convenience. The microwaveable aseptic carton solution opens up new avenues of innovation and helps us market premium nutritional beverages such as our Morning Chickpea drink for new occasions and through new channels."
Further reading:
SHARE WITH FRIENDS:
TAGS: