A Future Glimpse Into Natural Sweeteners: Evolving Opportunities For Stevia & Monk Fruit
Tuesday, October 5th, 2021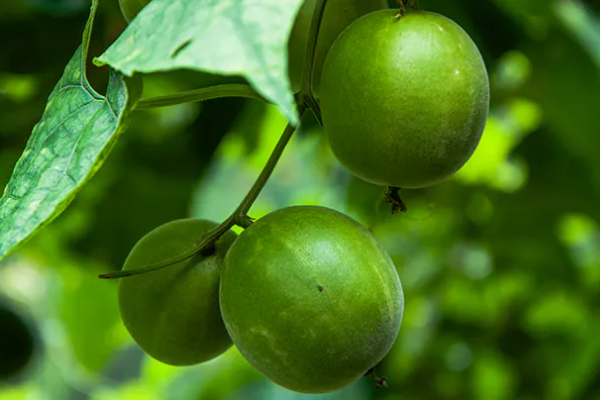 Sweeteners are found in virtually every food and beverage—from soft drinks to baked foods. While the leading revenue region for the overall sweeteners market is North America, the Asia-Pacific (APAC) region comes in a close second with approximately 26 percent global market share.
Evolving consumer preferences (primarily health consciousness) are a key factor in the product diversification of the global sweeteners market. Manufacturers are looking toward newer solutions that deliver greater sweetness, fewer calories, and an overall better taste. Sustainability is also a growing trend and has played a part in this quest to develop new sweeteners. Natural sweeteners (i.e., monk fruit and stevia) have gained momentum in the past few years due to their desired properties.
Monk Fruit (Han Guo) & Stevia Meeting The Natural Market Demand
The monk fruit is native to South Western China, and the sweetness comes from fruit pulp that contains mogrosides. Extracted using water commercially after shredding, followed by centrifugation and ultrafiltration, the final product is usually available in pure liquid concentrate form. Stevia is a naturally sourced plant native to South America. The sweetening compounds are extracted from the leaves by solvent or water extraction, followed by filtration and drying. 
In 2020, Stevia represented over 26 percent of the global market revenue of high-intensity sweeteners (HIS), while monk fruit only represented 1 percent. Although neither was the leading category for high-intensity sweeteners, stevia and monk fruit have individual compound annual growth rates greater than the HIS average over the period 2020 to 2025. This is evidence of promising growth for natural sweeteners as a result of global trends. The most prevailing trend is increased health consciousness; consumers are now aware of the potential negative consequences of using artificial or synthetic sweeteners for an extended period, including obesity, diabetes, heart disease, and organ failure. 
Natural sweeteners, such as stevia and monk fruit, are obtained naturally with no synthesis or artificial production processes involved. They are often known as zero-calorie sweeteners with positive benefits such as enhancing digestibility, increased antioxidant activity, and more balanced blood sugar levels; monk fruit also has anti-carcinogenic effects and helps prevent infection, fatigue, and diabetes. 
Structurally, natural sweeteners are more resilient than artificial sweeteners, making them more versatile in their applications within the food and beverage (F&B) industry. Certain artificial sweeteners disintegrate into unwanted by-products when used in hot drinks and baking, limiting their applications. 
The aforementioned factors influencing the adoption of natural sweeteners are a mere snippet into why companies (such as Cargill and ADM) are investing heavily in R&D and why the demand for monk fruit and stevia is on the rise.
Sweetener Trends Driving Demand For Stevia & Monk Fruit 
Monk fruit has a long shelf life and is suitable for cooking and baking. The natural sweetener blends well with other sweeteners, such as stevia and erythritol, producing a synergistic effect, and helps mask the unwanted aftertaste, thus opening up several application possibilities in the food and beverage industry. 
The extensive health benefits of monk fruit are becoming more widely known. For instance, mogrosides within the fruit have anti-inflammatory properties, help prevent cancer, and keep blood sugar levels stable. For these reasons, the natural sweetener is also safe for diabetics, given that the product does not have any added sugars/ingredients that could be harmful. 
Stevia is the most commonly used natural sweetener in the F&B industry, and understandably so. It is increasingly being used in fruit juices, alcoholic and non-alcoholic drinks, confectioneries, and sauces as customer interest in natural products and health consciousness grows. In the past five years, approximately 10,000 new stevia-based foods and drinks have been launched globally by major companies such as PepsiCo, The Coca-Cola Company, and Nestle. 
Natural, no-calorie sweetening solutions are sought by the nutrition and sport and fitness categories, thus opening up possibilities for expansion into niche markets. 
Although monk fruit and stevia follow similar global trends, particularly in the APAC region, the higher extraction and production cost of monk fruit compared to stevia is hindering its wide-scale adoption. Furthermore, monk fruit sweeteners can taste different from regular sugar, which might be unpleasant for some consumers. If not mixed with other sugars, monk fruit can leave an aftertaste; adding sugars to eliminate any aftertaste can change the monk fruit sweetener's nutritional profile, deeming it unattractive or unnatural for some consumers. Still, the monk fruit industry forecast looks positive given the numerous benefits and because ongoing research assists manufacturers in developing more efficient methods of extraction and production. 
Despite its widespread use, stevia has some drawbacks as a sweetener. The FDA only approved the purified form of stevia, stevioside; products containing whole stevia leaves/crude stevia are not FDA approved and may mislead consumers. Secondly, stevia could trigger an allergic reaction in individuals allergic to any plant from the Asteraceae family (e.g., daisies, chrysanthemums, and sunflowers).
Future Outlook 
The remarkable benefits of monk fruit infer that demand for the sweetener is not likely to dwindle anytime soon; research will likely give way to newer extraction methods that are less costly and more efficient, thus influencing market adoption. China dominates the monk fruit market in terms of production and consumption and, as a result, Western companies are turning to key APAC players. More recently, major Western sweetener manufacturers have partnered with APAC monk fruit producers to distribute and market monk fruit sweeteners. With increased innovations, partnerships, approvals, and distribution agreements, we expect to see greater traction on this front in the future.
Stevia has increased its presence in the bakery, dairy, and frozen sweets areas, in addition to beverages. Stevia-based ice creams, for example, are soft, scoopable, and not an icy mass. Hence, their adoption in the F&B segment is expected to see a significant rise; innovations in enzyme technology and taste-masking species, plus approval by regulatory authorities across the world, will further facilitate such growth. With easier access to stevia, F&B manufacturers will turn to non-GMO stevia on a worldwide scale for usage in goods aimed at children, which is a lucrative sector.
Although COVID-19 negatively impacted the process flow and value chain for sweeteners in 2020 and early 2021, the market is expected to make a full recovery and grow in the foreseeable future. The industry for natural sweeteners is growing due to rapidly evolving consumer preferences and competition as it becomes a consolidated industry. Such factors certainly make it an industry to watch.
You might be interested:
The Rise Of Functional Ingredients
Helping Heart Health With A Weekly Meat-Free Day
Staying Energised Throughout The Odd Hours Of The Night
To not miss our exclusive articles, follow us on our social media platforms  @APFI
WANT MORE INSIDER NEWS? SUBSCRIBE TO OUR DIGITAL MAGAZINE NOW!
SHARE WITH FRIENDS:
TAGS: