Young Millennial Parents Boost The Organic Baby Food Market
Friday, May 11th, 2018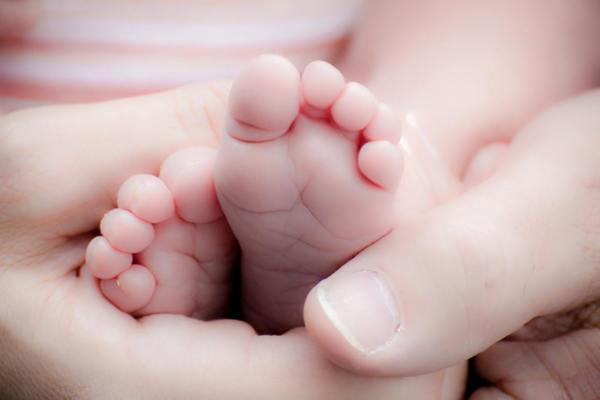 APFI speaks to Joonas Püvi, manager at Salvest Limited, to understand the burgeoning demand for organic baby food.
Briefly describe the trends in baby food over the past few decades.
The baby food market is growing, especially by turnover rates, as parents are increasingly searching for value-added food products.
A couple of years ago, the bestselling baby food category catered to four- to five-month-old babies, as parents look to transition babies from consuming just milk. Today, we also see increased demand for products aimed at babies 6-month and older—a stage where more substantial food can be introduced.
Aside food with a variety of tastes and texture, parents are also looking for convenient snacks for their toddlers. From our observation, these snacks are popular for babies but also for older children and adults as a healthy snacking option.
The market share for baby food packaged in pouches has currently surpassed those traditionally packed in glass jars. Pouched products such as fruit purees are in high demand because of the convenience they offer, especially for today's on-the-go lifestyle.
Baby food in packed pouches also tends to come at a relatively low cost. Therefore, the best distribution channel for baby food remains to be super and hypermarkets where parents can conveniently pick up these snacks along with other groceries.
Today's competitive baby food landscape demands businesses to keep consumers at the core of their business strategy. To differentiate against competitors, businesses must set their sights beyond selling their products.
Today's young parents need to feel engaged with the brands they consume, so brands must find a way to connect—especially with new and young parents. Investing in social responsibility and transparent supply chains will also go a long way for today's socially-conscious customers.
Manufacturers must also continue to innovate and personalise their products. For instance, product recipes developed for a specific country and diet seem to be a method of gaining a competitive edge.
According to a report by Allied Market Research, the organic baby food market was valued at US$5,834 million in 2016 in Asia Pacific, and is projected to grow 10 percent annually. We continue to see a strong demand for organic baby food products in this region, signalling an opportunity for us to introduce Salvest to consumers.
From 15–20 May 2018, we will be participating in the EU Business Avenues in Southeast Asia Organic Food & Beverages Mission to Singapore and Vietnam, where we hope to meet potential distribution partners and to meet the growing demand for organic, nutritious baby food in this fast-developing sub-region.
How have the millennials changed this market?
The biggest change is the demand for convenience. Compared to older generations who spent time making homemade baby food and snacks, millennials typically have a hectic lifestyle that results in the search for the most convenient yet healthy products for their young. Millennials are also more educated and health-conscious, which lead to the rise in demand for high-quality baby food.
Sugar-free options are high in demand—does Salvest provide such options? How does sugar-free food affect the digestive system of babies and infants?
Salvest's entire line of baby food products are produced without added sugar, additives, preservatives and colourings. Babies require a healthy dose of natural sugar for a strong digestive system, especially during the transition from breast milk to solid food.
An infant's digestive system is accustomed to breast milk, which has an average 7 g of sugar per 100g. When a baby grows old enough to eat solid food, it is important to maintain or gradually increase the amount of sugar consumed. Food products already have natural sugars that are sufficient for babies, making added sugars completely unnecessary.
Sugar content not only affects the digestive system but plays an important role in obesity throughout a baby's life. While the main reason for obesity among infants is high-protein content, the effect of protein is downsized as they grow older. High carbohydrates, which includes sugar, then becomes the main cause of obesity. Therefore, raising a baby to like the taste of naturally sweet products can also aid in preventing obesity in the future.
Want more insider news? Subscribe to our e-book now!
SHARE WITH FRIENDS:
TAGS: