Proagrica and Lexagri Partnership to Benefit Global Agriculture Industry
Wednesday, May 3rd, 2023 | 4600 Views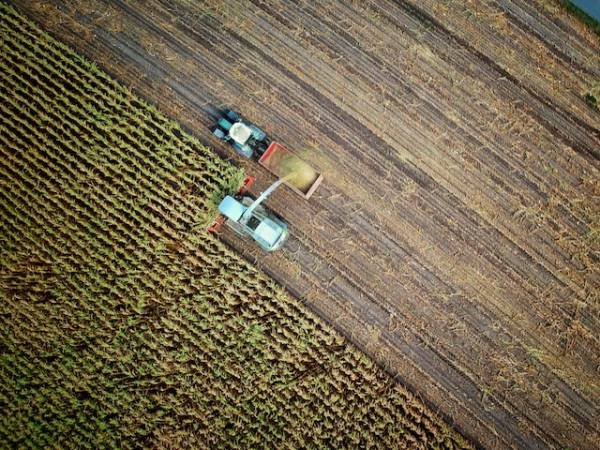 Proagrica and Lexagri announce groundbreaking partnership to provide unrivalled reference data coverage for the global agriculture industry
Available from Spring 2023, the Proagrica CDMS and Lexagri Homologa databases will provide a new level of crop input data standardisation and accuracy.
This new alliance between Proagrica and Lexagri will provide reference data coverage for the agriculture industry in over 90 countries.
Farm and food technology providers will be supported to drive critical efficiencies and improved decision-making for their businesses.
Proagrica and Lexagri announced on 27 April 2023 a new reference data partnership to provide access in over 90 countries to internationally standardise product data for crop protection products, bioproducts, seeds and fertilisers. Proagrica is a global provider of agronomic and business data solutions across the agriculture supply chain, and Lexagri is a FoodChain ID company. This new collaboration will bring a step change in the data accuracy and coverage available to farm and food tech providers worldwide.
The global agriculture industry is currently fragmented, with customers using various data sources and technologies, often within a single operation. This leads to a reliance on multiple forms of data acquisition and structures, resulting in errors and an inability to track business performance effectively.
The expanded Proagrica CDMS and Lexagri Homologa databases will allow farm and food technology providers to gain efficiencies through access to robust, internationally standardised product data. Customers will be provided with one, consistent source of data acquisition, which will reduce inaccuracies and ultimately provide them with valuable analytics.
The global remit of the Proagrica and Lexagri partnership also allows an opportunity for customers who use the databases to expand their platform development visions on an international scale through access to up-to-date reference data from across the world. The collaboration will also simplify compliance adherence internationally.
Commenting on the impact of the Proagrica and Lexagri partnership, Jamie O'Sullivan, Group Managing Director at Proagrica said, "We are incredibly excited about the global scope of what we can achieve through this collaboration. By bringing together the data expertise and scale that both partners possess, there is potential to support our customers to make smarter decisions and become more efficient. Combining the CDMS and Lexagri data sets will provide a new level of reference data for the industry. This is another milestone on our journey to connect agronomic and business data across the agricultural supply chain, ultimately enhancing the value we bring to our customers."
Olivier Flandre, Deputy Managing Director of Lexagri, reinforced the potential of this Proagrica and Lexagri partnership, "This milestone is an excellent example of how we are revolutionising the agriculture and food industries through the promotion of good agricultural practices. The partnership enables Lexagri with Homologa, its global reference database to address major agricultural markets worldwide and provide the digital farming industry with comprehensive, reliable, and globally referenced data for seed and crop protection products in machine-readable format. This will foster greater interoperability between systems and platforms while simplifying compliance with public and private regulations such as residue limits."
The expanded Proagrica CDMS and Lexagri Homologa databases will be available from Spring 2023. Visit https://proagrica.com or www.homologa.com for more information about the partnership.
Proagrica, part of RELX, is a global provider of agronomic and business data solutions across the agricultural supply chain.  They deliver customer-centric solutions across the agricultural ecosystem to enhance their clients' digitisation journey, improving data connectivity and gaining data-led insights.  Their agronomic solutions Farmplan, Sirrus and CDMS support the collection, standardisation and communication of field level data. The Proagrica Network enables their supply chain data solutions to connect the network of industry partners across agriculture and animal health industries. Proagrica is part of RELX's LexisNexis® Risk Solutions portfolio of brands. RELX is a global provider of information-based analytics and decision tools for professional and business customers.
CDMS, a Proagrica solution, provides product stewardship for manufacturers. Using the CDMS product database to maintain their label data allows manufacturers to expand their reach to millions of acres. CDMS enables ag platforms with the industry's best APIs. Ag service providers can access standardised, manufacturer-approved label data for over 7,500 crop input products. 
A leader in the AgTech industry, Lexagri is committed to making global agricultural data accessible. Working closely with expert collaborators located in major markets worldwide enables them access to the latest and most up-to-date data, providing clients quick access to scalable data in a harmonised structure with its global crop protection and seeds databases.
RELX is a global provider of information-based analytics and decision tools for professional and business customers. The Group serves customers in more than 180 countries and has offices in about 40 countries. It employs over 30,000 people, of whom almost half are in North America. The shares of RELX PLC, the parent company, are traded on the London, Amsterdam and New York Stock Exchanges using the following ticker symbols: London: REL; Amsterdam: REN; New York: RELX. The market capitalisation is approximately £46.7bn, €52.3bn, $56bn.
Over 30,000 companies across the global supply chain rely on FoodChain ID to navigate the increasingly regulated food economy with greater transparency, safety, and sustainability. Services include the company's innovative regulatory compliance and product development applications, as well as testing, food safety, and product certification solutions. 
MORE FOR YOU:
Fish-Free Tuna Is in the Can
Sustainable Food Predictions 2023
Subway's Chocolate Chip Cookie, But Lower in Sugar
Cleaner Labels In Infant Milk Formula
Probiotic That Improves Protein Absorption (BC30)
Local Rice Farmers In Laos Get Farm Machinery
FarmByte Food Hub Set To Revolutionise Johor's Agrofood Industry
New Turnkey System Solution For De-Palletising Pallets To Trays
Vegan Protein Yeastin Shows Excellent Sustainability
Sustainable Packaging That Reduces Greenhouse Gas Emissions
SuperGround: Sustainable To The Bone
Kiwi Extract For Boosting Protein Digestion