Glanbia Nutritionals Acquires U.S.-Based Watson
Wednesday, February 27th, 2019 | 1554 Views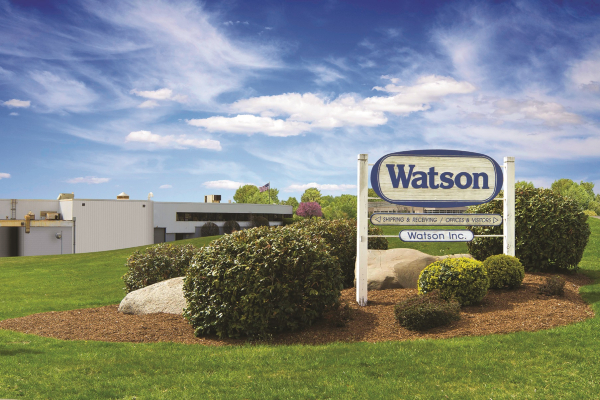 Glanbia acquires Watson to expand Glanbia's portfolio and nutrient premix capabilities.
Glanbia Nutritionals, a wholly-owned subsidiary of Glanbia Public Limited Company announced its acquisition of Watson, a U.S. based manufacturer and supplier of high-quality custom nutrient premixes, bakery ingredients, edible film and material conditioning solutions for the nutrition, food and beverage, personal care and supplement industries.
Watson is a third-generation family business with an 80-year history of providing exceptional quality, capability and service to its customers. The transaction is highly complementary, strengthening Glanbia's capability set with microencapsulation, agglomeration, micronising, spray drying and edible film technologies.
The knowledge and experience of the combined R&D teams will cement Glanbia's position as a leader in the sector, with the enhanced ability to create superior premix solutions that address the complex formulation requirements of today's increasingly sophisticated applications.
Glanbia Nutritionals' custom nutrient premix production footprint now extends coast to coast in the U.S. with facilities in California, Missouri, Illinois, and Connecticut to better serve customers across the region. The U.S. presence is supplemented by facilities in Germany and China to provide global scale and solutions to our customers.
"We are excited to welcome the 300 employees of Watson with their established reputation of expertise, technical capability and commitment to excellence," said Brian Phelan, CEO of Glanbia Nutritionals. "The customers of both organisations will stand to benefit significantly from the combined capabilities that the two teams now bring together."
Further reading:
● Guidelines For Insect-Based Food Labelling Established
● CCL Industries To Acquire Innovia Group
● Havi Group Consolidates Companies Under One Brand Name
● Roquette Acquires Itacel To Boost Its Pharmaceutical Portfolio
● Tetra Pak To Open Closures Production Facility In Thailand
● Puratos Expands In Taiwan
● Kerry Group Opens €20 Million Production Facility In Tumkur, India
● Cargill Opens Food Innovation Center In Singapore
● TOMRA Launches Customer Service Center In Bengaluru, India
WANT MORE INSIDER NEWS? SUBSCRIBE TO OUR DIGITAL MAGAZINE NOW!