Crown Equipment Grows In Southeast Asia With New Philippines Branch
Friday, April 27th, 2018 | 1293 Views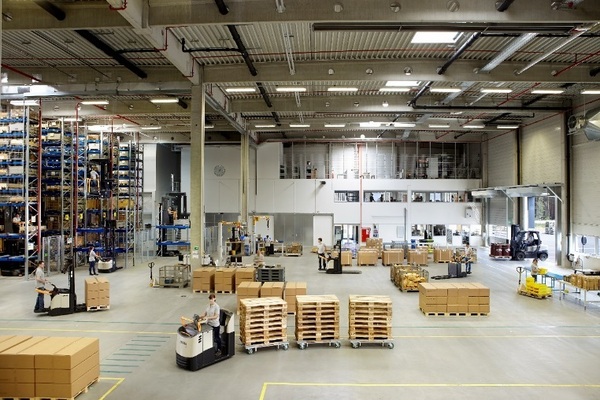 Crown Equipment, headquartered in New Bremen, Ohio, US, is establishing the Crown Lift Trucks branch—a company sales and service location in the Philippines, which offers businesses that use material handling equipment the opportunity of dealing directly with the supplier.
Strategically located in the heart of the bustling Clark Freeport Zone, Crown Lift Trucks provides a range of benefits including communication speed, easy access to a range of material handling equipment solutions, and expert factory-trained staff.
The company's infrastructure development in Southeast Asia is a product of its focus on providing local businesses with direct access to leading products, services and practices.
The Philippines branch offers Crown's range of premium electric and internal combustion lift trucks along with 24-hour service support to a growing number of small and large businesses in the country.
Its facility offers a large rental fleet to manage short and long-term requirements and holds large stock reserves of spare parts to help maintain lift truck uptime for customers.
Steven Hill, Crown Equipment's managing director for Asia Pacific, says that the new branch offers opportunities for local businesses throughout the Philippines to improve supply chain efficiencies whilst enabling cost reduction through working directly with the forklift company.
He says: "The Clark Freeport Zone facility is the fourth major expansion in Asia for Crown in the last 12 months, following recently completed facilities in South Korea, Malaysia and Thailand."
Mr Hill also comments: "Crown has a reputation for delivering tangible solutions that deliver cost savings, increase business efficiency, improve safety and operator comfort, and we are continuing to grow in Southeast Asia. We attribute this to our ability to provide complete material handling equipment solutions to help customers manage replenishment, dispatch and everything in between."
The branch will also serve as a base for over 40 factory-trained mobile service technicians.
"We look forward to working closely with our Philippines customers and providing them with an exceptional customer experience and long-term operational value," he concludes.