Beer Industry Veteran Launches East Asia Beverages
Tuesday, January 19th, 2021 | 1148 Views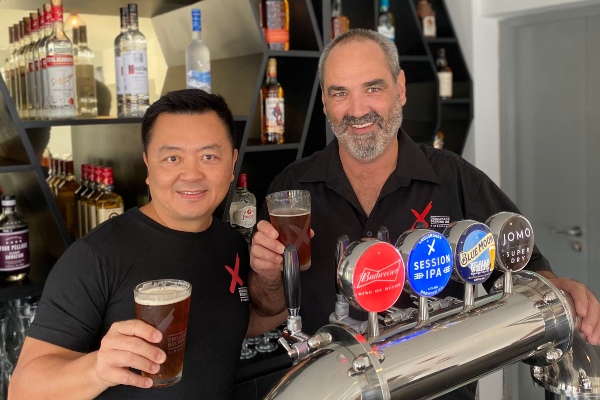 Seizing an opportunity where others saw crisis and bucking the market trend, beverage industry stalwart Adrian Sim has launched East Asia Beverages Pte Ltd (EAB) during a time when many others in the sector are taking a hit from the Covid-19 pandemic. Sim, who is Founder & CEO of East Asia Beverages, has an impressive and extensive 20-year background in the beer industry, having built up global beer brands.
"I started EAB as I saw an opportunity to invest in local craft beer over the lockdown period, when many mainstream brands were floundering. I also observed that new local craft players had difficulty getting the distribution that we could on a B2B basis. Intrigued, I started researching and was fortunate in finding a great craft beer in Crossroads. It is a fantastic craft beer brand that deserves the spotlight shone on it," said Sim.
Many market analysts have targeted the global craft beer market to grow way in excess of 10 percent CAGR from 2020 to 2025. This equates to a growth of between USD40-50 billion.
"I made the approach to Jim Kellett, CEO of Crossroads Brewing Company Singapore (CBCS), in August 2020 and we sealed the deal two months later, whereby EAB has taken a stake in the brand. Over the years, I have built up a fantastic distribution network with both mainstream and craft beers, so I am confident that together, we can take Crossroads to the next level," he added.
Crossroads carries four signature beers —Craft Lager, Session IPA, Golden Ale and Steam Ale, along with the two award winning Ciders, Orchard Road Apple Cider & Somerset Pear Cider. These are brewed year-round in small batches at leading craft breweries in Hong Kong and Cambodia using only premium grains, hops, and yeasts sourced from Australia, the US, the UK, and across Europe, with no preservatives or additives.
"By reinventing the relationship between craft and mainstream brands, I have been able to build up a superb portfolio, augmented by the ownership of Crossroads brands. Together with other strategic relationships I have formed at EAB, we are now in a great position to scale up and penetrate the on-premise market. East Asia Beverages will hit the ground running with an experienced sales and marketing team backed up by a top-notch in-house technical team," concluded Sim.
Check these articles out:
Blockchain In Agriculture And Food Supply Chain Market Worth $948 Million By 2025
Mondelēz International Appoints Glenn Caton As President Of SEA Business Unit
A Highly Efficient Canning Line And A Shorter Time To Market
Craft Spirits Market To Hit US$80.4 Billion By 2025
Brewing Beer With Bread To Combat Food Waste
Schneider Electric Opens New East Asia & Japan Headquarters In Singapore